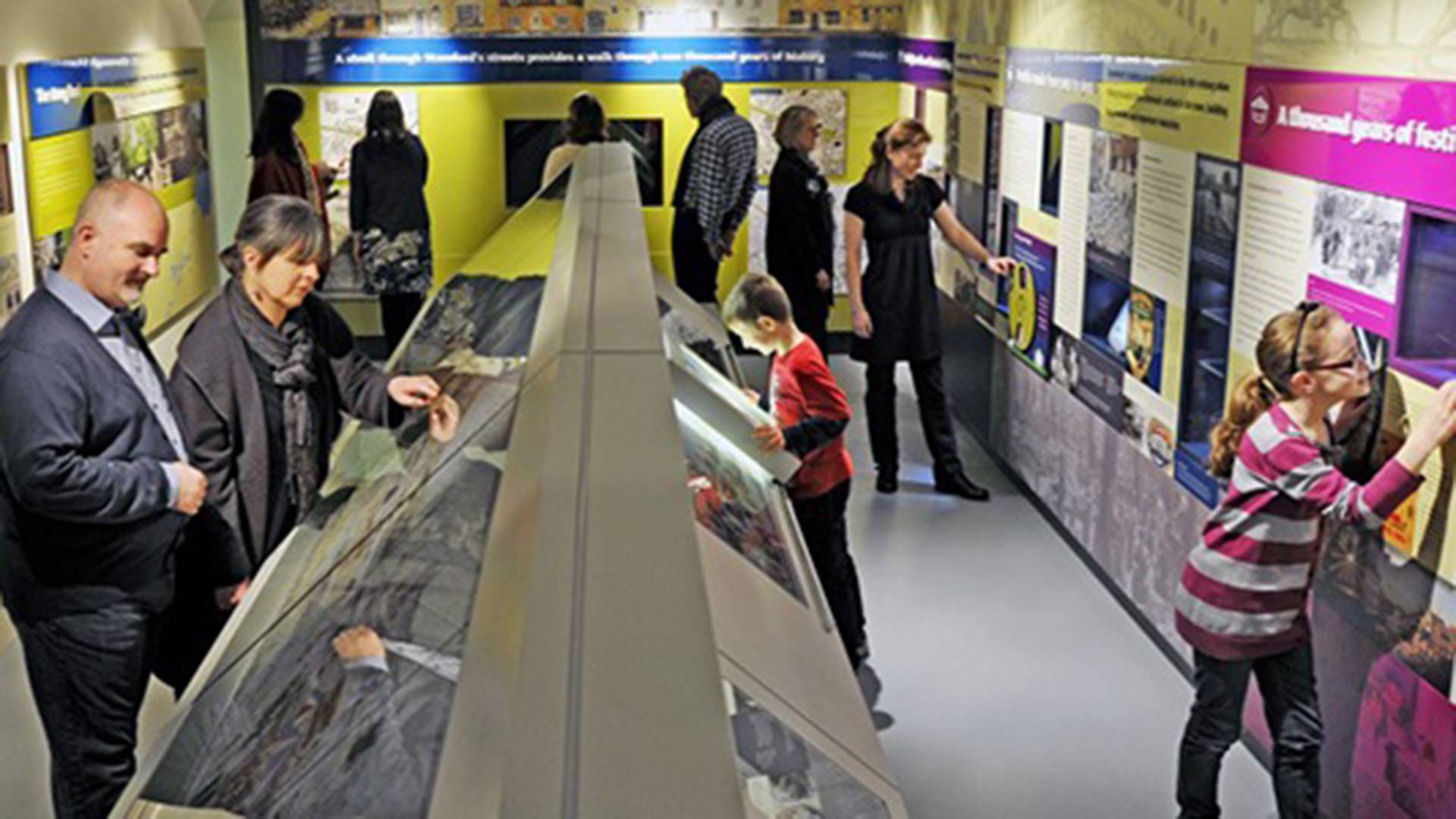 Discover Stamford provides you an overview of the history and development of the town.
Entry is free and gives visitors information about the vibrant history of the town.
Guided maps are available for five different themed trails around the town.
The 'Stamford Tapestry' is on display and shows the history of the town. Interactive displays provide details of the events, people and buildings depicted.
Doors open at 9am every day and then Monday, Tuesday, Wednesday and Friday we close at 5pm, Thursday at 6pm, and Saturday at 4pm.