Our people
---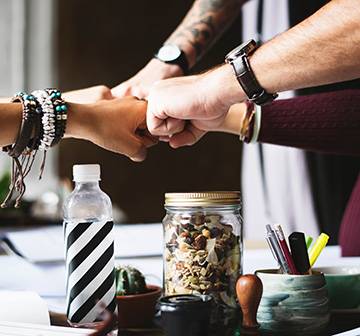 Our People
Our most valuable asset
Adult Care's workforce is our most valuable asset and we are proud of what we do to support some of the most vulnerable members of our communities and to drive the development and delivery of effective care and support to people.
We don't make things; we don't sell things; we are in the 'business' of people and relationships. Our desire to do well for people, to help them empower themselves and the satisfaction of having a positive impact on their lives, often at their most difficult of times, is why we work in this sector. That same desire is what drives our commitment to continually support our workforce to improve and grow.
---
Who works in our teams
Working at the heart of our communities
Our teams consist of a variety or professionally qualified and unqualified staff, all of whom bring a unique and varied skill mix to their roles. With Social Workers, Occupational Therapists and Nurses, our teams are able to respond to a wide range of needs and challenges.
But we don't always focus on the challenges, we empower people to utilise their strengths. With our range of skills and often years of experience our staff have permission to think outside the box. Whatever a person's needs we work in partnership with them to ensure their outcomes are met and their quality of life is maximised. Not only do we work in the heart of our communities, we strive to keep individuals at the heart of their own support.
---
Our People
Bigger than the sum of our parts
In Lincolnshire our teams drive things forward and that drive extends to the wider Health and Social Care system. Lincolnshire is a leader in its integration work and we work closely with Health colleagues to ensure our residents have the right support, at the right time, from the right people.
Our Neighbourhood Teams, prevention initiatives and work with Integrated Personal Commissioning projects are setting the pace nationwide, and that's just the beginning.
Lincolnshire is often a pilot site for new initiatives and we are firmly committed to the integration agenda; that means if you're an innovator, a champion of personalisation or just want to do the right thing, we want to hear from you.
---