Welcome to Lincolnshire County Council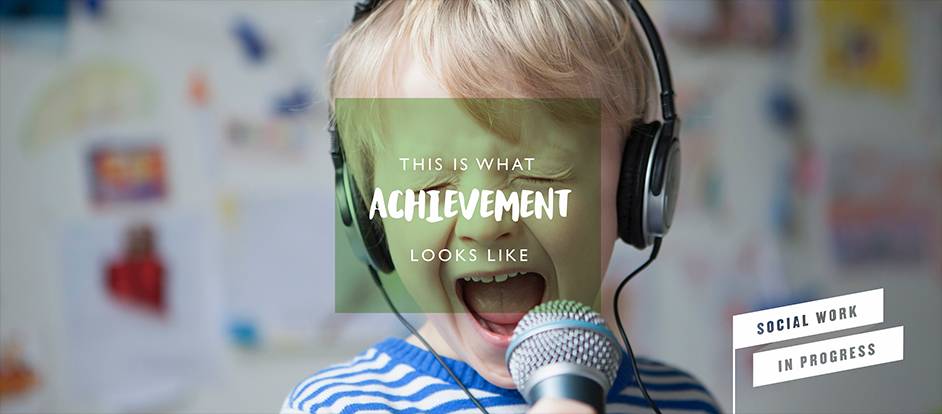 'You have taken the first step on your journey to join our social work team of dedicated workers who always seek to embrace our vision of 'putting children first'.
We are extremely proud that our model of practice embraces a truly integrated way of working across the spectrum of social care, early help, and health visiting services.
Equally alongside your work with colleagues, you will work collaboratively with our partners who all seek to provide support to children and their families to receive the right help, at the right time and from the right person.
To support families in Lincolnshire, supporting you as part of the workforce is crucial.
You will receive regular supervision and have access to tailored in-house training through to accessing post qualifying courses via the South Yorkshire Teaching Partnership.
We are an outstanding Ofsted rated children's service who have a strong commitment to making a difference to the lives of families in Lincolnshire.
As a sector led improvement partner with the Department for Education, we provide support to other authorities sharing best practice and driving innovation.
Social work is an exciting and dynamic profession, it can be challenging, but equally very rewarding.
The work we do is changing lives.
I would be thrilled if you take the next step and join us on your social work journey.'
Heather Sandy, corporate director of children's services
---
Our story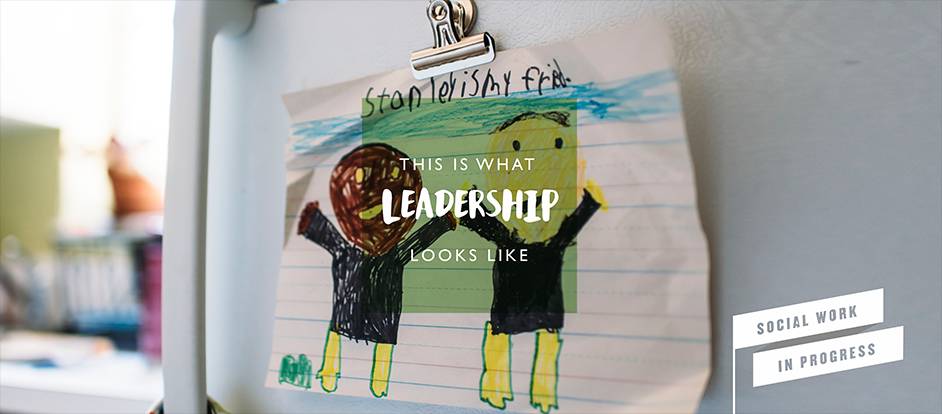 Families change. We change with them. That is why, to us, social work is always work in progress.
Today, we are recognised as a leader in our field. We are one of the Government-selected Partners in Practice and have received commendation from Ofsted for the way we are changing thinking and practice. And we're committed to driving progress so all children can achieve their potential.
That is why, to us, innovation is more than just a buzzword. It's something we practice every single day. From adopting and adapting ideas to pioneering new approaches and championing fresh thinking.
The changes we implement in Lincolnshire have the power to change lives and that is why we need people with the passion and ability to bring this change to life. Families in the UK need us to lead the way and that is why we need people like you.
Social work will always be challenging. We're making sure it's challenging for the right reasons.
---
Partners in Practice
Creating a blueprint for change
By leveraging the experience and expertise of the strongest-performing local authorities in the country, the Partners in Practice programme is creating a blueprint for positive change to UK social care.
We have been trusted with the task of helping transform children's services. From shaping and demonstrating best practice to actively supporting other authorities, it's our responsibility to help social work flourish, promote our profession and improve the lives of children and families across the country.
Join our team and you will play an important part in helping make that happen. Whether informing policy reforms from your personal experience or bringing to life best practice on the frontline, the work you do will form part of a reverberation of change across the UK.
That begins with improving the lives of families in Lincolnshire.
---
South Yorkshire teaching partnership
Training the next generation
Frontline social care is just one element of our work. We are also committed to training the next generation of social workers.
In partnership with the University of Sheffield, we deliver high-quality training and mentorship to students, setting the foundation of experience required for them to become effective social workers.
Students shadow qualified social workers and work with our practice educators during placements, gaining insight into cases and learning the reasons behind processes with their mentors. Using what they learn, they then complete a portfolio which contributes to their degree.
And they aren't the only ones that benefit from the process. It's incredibly rewarding for our practice educators too, helping them reflect on and refine their methods and ways of working.
---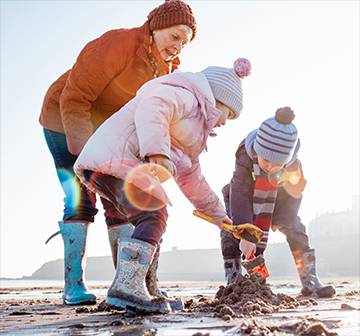 Signs of Safety
A collaborative approach to care
Signs of Safety is an innovative, strengths-based, solutions-focused approach. This empowers parents and carers to take an active role in children's wellbeing, providing them with the tools to shape their own solutions.
We are by their side every step of the way and child safety is always our number-one priority.
At Lincolnshire County Council, we were an early adopter of the framework, seeing its potential for a more collaborative and effective approach to helping improve the lives of families.
Now, Signs of Safety is widely recognised as a leading approach to collaborative child-protection practice and our social workers are the first to confirm the positive effect it's had on our work.
---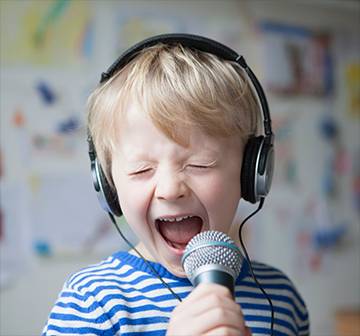 SoundLINCS
Championing innovative new approaches
Working in partnership with SoundLINCS, we are helping children express themselves through music.
Supporting the not-for-profit community music organisation, we held creative workshops so our teams could get creative, exploring music and other arts and crafts activities.
Run by experienced music facilitators, parents and carers are also encouraged to get involved and enjoy some quality time with their children.
---
Our teams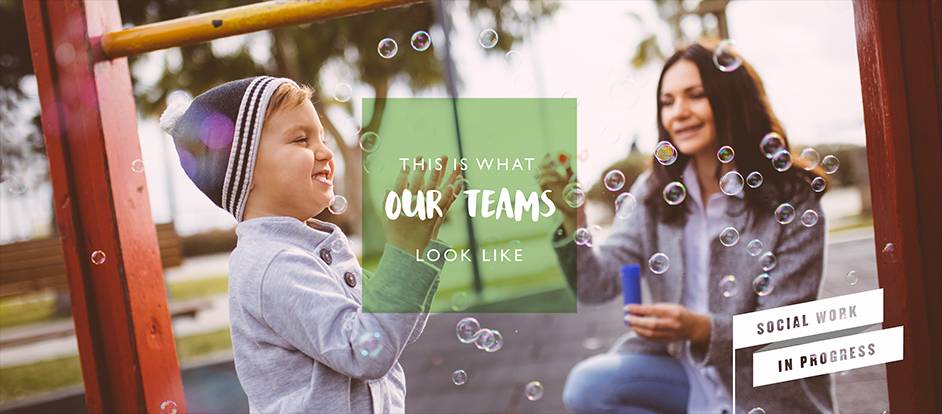 To meet the needs of children's services across Lincolnshire, we have a wide number of specialist teams ready to respond to the diverse challenges of our county.
From our family assessment and support team to our fostering team, the adoption team to our children with disability team, there's a wealth of skills and experiences across our ranks.
Our teams are full of people from all walks of life. And, uniting us all, is a drive to make a difference in the lives of children, young people and families.
---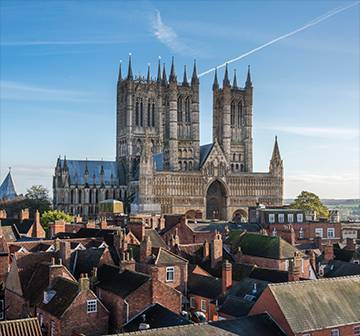 Team locations
Meeting the needs of Lincolnshire
We have eight social-work teams based across the county, one for each district council. Our Family Assessment and Support Team (FAST) is based in Lincoln, Louth, Horncastle, Gainsborough, Grantham, Spalding, Boston and North Hykeham and is responsible for child-in-need, child protection and court work.
We also have a number of teams that cover the whole county but are based in the same eight locations. This includes our adoption and children with disability teams, our two looked-after children teams and our fostering teams. Our Emergency Duty team, based in Lincoln.
We take a flexible approach to locations and we will work with you to help you find your ideal one.

---
Our people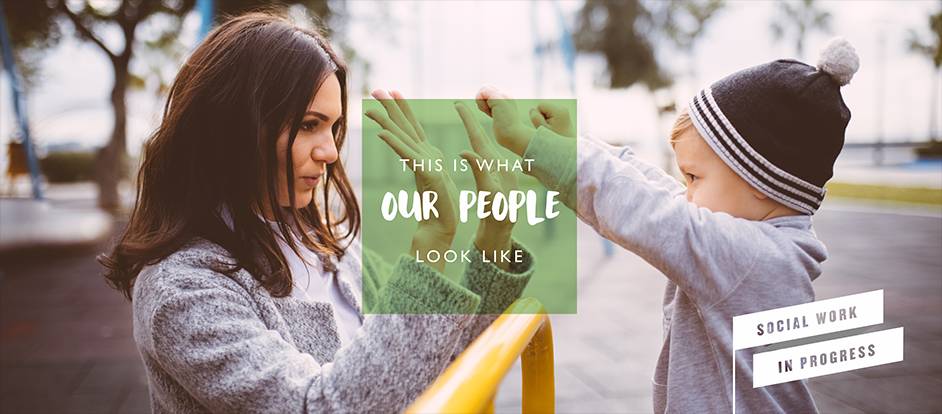 Compassion. Dedication. A drive to make a difference.
Whether born-and-bred in Lincolnshire or having relocated from somewhere else in the country, straight out of university or decades of experience under their belt, people from all walks of life make up our teams at Lincolnshire County Council.
And every single person that works here is united by a shared ambition to make the lives of children, young people and families better.
---
This is what potential looks like to Alison
I came to Lincolnshire County Council in 2013 as a newly-qualified social worker. I had worked with young people before, supporting children with learning disabilities and young people that had found themselves homeless, but social work was new to me.
I came here to be on the frontline of care and to step up the impact I could make on people's lives.
I was apprehensive at first because I would be making important decisions that directly affect people's welfare, but I was given all the tools I needed.
When you join you have a mentor and all the guidance, training and support you need to take on responsibility. Decisions aren't made in isolation. Management really look out for you and help you do the right thing.
Now, I'm a competent and confident practitioner in a position to support new social workers. I want to become an independent reviewing officer so I can keep empowering students and newly-qualified social workers to step up their career.
I'm confident it's something I can achieve here. You are given the opportunity to be the best you can be. You can do amazing, essential work that changes the lives of children and families.
---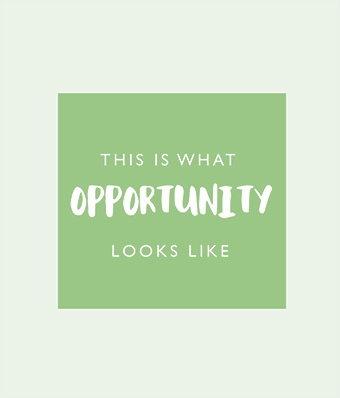 This is what opportunity looks like to Paula

I'm quite keen when it comes to personal development. I like to do a lot of training and keep building my knowledge. If you have a particular interest in something the opportunity for you to learn more is always there.
I've done my Level 2 which included completing a portfolio, a report and going in front of a panel. I really enjoyed the process.
I've just started my practice educator and now have my first student joining me. It's been something I've wanted to do since I started, and my manager has been great in terms of supporting me.
I did my ASYE with Lincolnshire County Council and saw the difference having a good practice educator could make. I want to pass that on to the next generation. I want to help them be the best they can be.
At Lincolnshire County Council, I'm given plenty of time and space to reflect. From talking informally about what we have experienced to discussing cases with my team supervisor.
I feel really supported here and I couldn't ask for anything more. It's the perfect job for me.
---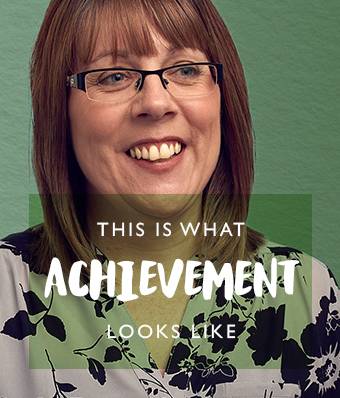 This is what achievement looks like to Lorraine

I wanted to step up my career when I was a Level 2 social worker. So, when my manager asked me if I might be interested in the Bridging the Gap programme, I let them know I would be.
The course covered a range of subjects in management, from leadership to coaching and everything else you needed to know to make the jump from Level 2 to advanced practitioner.
I doubted my ability before the programme but just being nominated gave me a lot of confidence. The research project and presentation made sure I was prepared to excel in my interview.
I managed to become an Advanced Practitioner just three months after completing the course, which is unbelievable really.
I was living in Nottinghamshire when I applied to work at Lincolnshire. They were such a help when it came to relocation, covering the expenses of moving and doing everything they could to make it as stress-free as possible.
I love living in Lincolnshire. There were a few problems in the area I moved from and I think the relocation has been really beneficial for me and my family. Even though it's a big authority, you feel part of a tight-knit team and I love the countryside I drive in.
---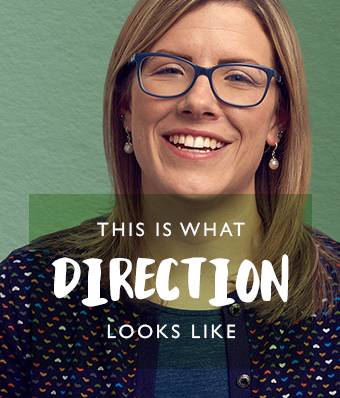 This is what direction looks like to Eve

I'm Eve, a Level 2 social worker at Lincolnshire County Council. I joined in 2013 on my ASYE and have been part of the fostering team since April 2017 after moving from FAST.
Moving internally at any council is not always easy, but Lincolnshire gave me the support I needed to make the transition. I wanted to learn new skills but stay with Lincolnshire and they did everything to make that possible.
It's incredible seeing the development of foster carers, playing a part in their journey and helping them and their children grow. I get to know them as people, understand their strengths and difficulties and learn how to support them better.
There is a lot of opportunity for training here. I did Signs of Safety which has been really useful in my day-to-day role and I also completed my practice educator course last year. I mentored a student for 100 days, supervising her on cases and helping her develop a portfolio for her university placement.
During my journey, I've learned I really like helping others. Helping my student on her final part of her journey as a student social worker was really rewarding.
---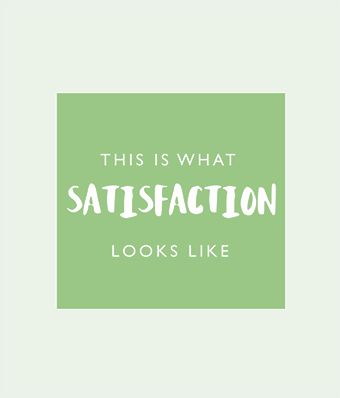 This is what job satisfaction looks like to Amanda

You are always going to feel nervous moving 200 miles to somewhere new, but my anxieties have been completely allayed.
I'm Amanda, a supervising social worker at Lincolnshire County Council and I've been part of the team since September 2017.
I was with East Sussex County Council but wanted to move into a less-frontline role, which wasn't easily done. I knew Lincolnshire had a great reputation and had performed well with their last Ofsted inspection so I made the move.
I was really well supported, receiving a relocation package and lots of personal support from my team manager who helped with everything from where to live, to making sure I got all the necessary checks done. I've settled in really well and the team is very friendly and approachable.
In the coming months, I'd like to get to know my role more and do as much training and development as possible so I can enhance my practice.
I enjoy living here. No two days are the same: there are the countryside and cities to explore and London is only an hour away by train. When it comes to being a social worker, this is as good as it gets. I'm really happy!
---
Support and training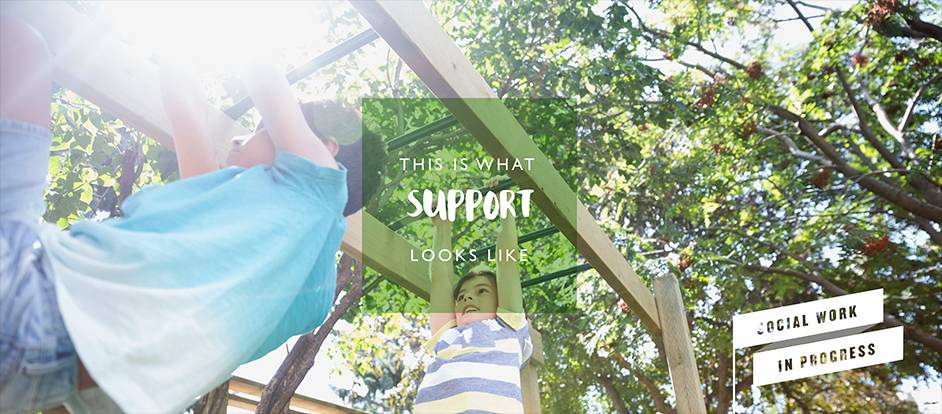 Meeting new families. Taking on fresh cases. Ensuring children achieve their potential. Without our teams, progress wouldn't be possible.
That is why we invest in them. They are essential to our success so we make sure they always have the training, resources and rewards they need to excel.
From comprehensive induction plans to retention bonuses for the most challenging roles, considered training and coaching strategies to flexible work-life balance, we believe in appreciating our people, in both senses of the word.
That is why we will also help you prepare for accreditation. It is why we launched Bridging the Gap, a programme to help social workers progress from Level 2 to advanced practitioner, and it is why we support moving between roles to pursue your interests.
We care about your progress and that is why we are leaders in social work for staff retention.
---
Bridging the Gap
Empowering your career progression
Too often, local authorities lose talent because they do not provide the right pathways for career progression. That is why we established Bridging the Gap, a programme to help social workers make the jump from Level 2 to advanced practitioners.
Throughout the course, social workers are given the support and resources they need to enhance their skills. They build a personal development plan and are encouraged to stop, think and reflect on their practice, strengths and motivators, and how they fit with the wider context of our work.
The course culminates in the completion of a project that will outline suggestions for practice improvements in their team, using research, data and reasoning to support their analysis.
The objective at the heart of this project – and all the work completed on Bridging the Gap – is to give our social workers the tools, confidence and knowledge required to take their career to the next level.
Progress in your career, means progress in our practice.
---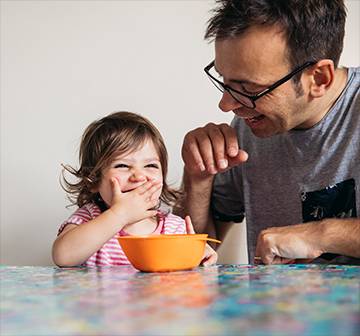 Accreditation
Preparing you for the future
Ahead of the implementation of the National Assessment and Accreditation System, we are making sure our employees have all the support they need to prepare adequately.
We utilise Lincs2Learn, where our teams can book on to refresher courses with ease, from public law outline (PLO) to analytical assessment.
We also regularly discuss, review and assess where we are and what next steps need to be taken.
---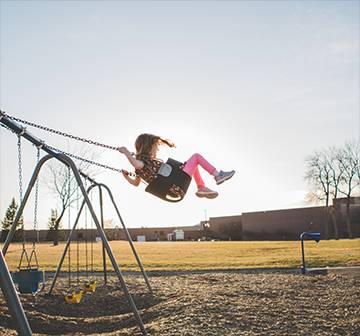 Building a career in Lincolnshire
Making sure you are happy here
Meaningful change is made over months and years. It's an ongoing process and that is why we're proactive about retaining our staff.
We understand career paths are not always linear journeys, which is why we will support you moving between roles and across teams.
We invest in our people so they can be committed to their work and that is why we retain our staff.
---
Living well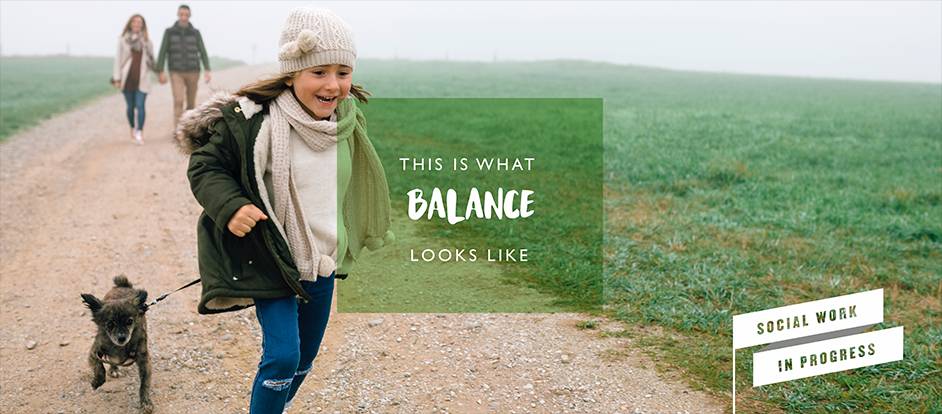 One of the main reasons to join Lincolnshire County Council is…well, Lincolnshire.
With good schools, beautiful surroundings and affordable housing – not to mention a generous relocation and benefits package – this could be your ideal next move.
There is lots to see and do, from adventuring in the nearby Wolds or fenlands to exploring a rich culinary heritage that encompasses everything from cheese, sausages and cider.
Lincolnshire offers the perfect balance of opportunity, affordability and security. We make sure you can make the most of it, giving you the flexibility to find your ideal work-life balance.
---
Living in Lincolnshire
Where living well comes easy
A welcoming, friendly local community spirit. Three-bedroom, detached houses costing an average of £225k. Beautiful sunsets and the Wolds, Fenlands, coast and big cities all within easy reaching distance.
Whether it's the superb local schools, the picturesque towns, local heritage or simply the change of lifestyle it accommodates, most people never look back after making the move to Lincolnshire.
Our relocation package makes sure any transition goes seamlessly. Then, once you are here, our approach to work-life balance and little perks like our car-lease scheme give you the freedom to live life to the fullest.
---