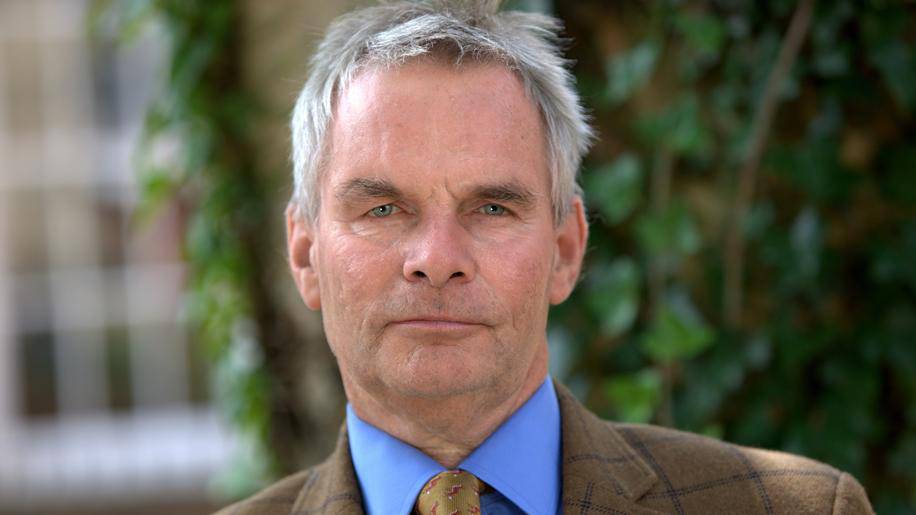 Leader of the Council Cllr Martin Hill and Debbie Barnes, Chief Executive, provide a remote update on the current situation at the council and our services.
Leader of Lincolnshire County Council, Cllr Martin Hill, said
"Thank you for joining me today – I'm councillor Martin Hill, leader of the county council and it's Thursday 9 April.
"In normal times we would be looking forward to the Easter Bank holiday weekend with friends and family, a chance to relax and maybe get away to enjoy the open air, our seaside resorts and countryside. But of course this is a different time altogether.
"In spite of the good weather, please heed the advice from government and continue to stay indoors and those of you who can, use your gardens to relax. Government advisers are suggesting that the peak in cases of the virus is still to come but if we all support this together the sooner we will come out of it.
"On a positive note, I'm pleased to announce that we are creating a local councillor coronavirus fund to help support local communities and volunteers who are doing such great work at this difficult time.
"Each of our 70 county councillors will be allocated £3000 which they will be able to distribute to their area in support of local initiatives.
"We hope that this will help build on what is already happening and encourage even more of the great work which is going on. Please contact your own county councillor who will be very happy to help, and you can find more details and apply for funding on our website at www.lincolnshire.gov.uk/communityfund.
"Over several years our firefighters have been attending emergency incidents in support of the ambulance service to provide immediate life saving assistance. Since the Coronavirus outbreak they have now been equipped with the appropriate personal protective equipment and training,to be able to continue delivering this important service.
"As always, you can find more information about everything we're discussing on our website at www.lincolnshire.gov.uk."
Chief Executive at the county council, Debbie Barnes, said:
"Good news for those of you who are missing your local library. We've ensured a range of library services and resources are still available online and remotely. This includes free E-books, audio books and E-magazines covering all topics for adults, children and teenagers. There are also free music downloads and streams, virtual club activities and story times for children via Facebook.
"You can also join Lincolnshire Libraries as a temporary member.
"There is still a risk of significantly more cases in Lincolnshire so I ask residents to continue to follow all the government guidance and not be complacent.
"Please stay at home, don't make unnecessary journeys and stay safe so you don't put undue pressure on emergency services.
"Last weekend we saw a number of bonfires that spread to trees, hedges or fencing. The number of fires reported to our fire service which have turned out to just be bonfires in people's homes, have doubled in recent weeks.
"Please don't burn anything other than dry garden waste at home, and only if you can do so safely – away from obstructions. If you are going to have a bonfire, please let neighbours know.
"I'd like to finish by thanking all those who will be working to support people in our county over the weekend - staff in health, emergency services, at the frontline of care, community groups and many others working to support them in the background. You are doing a fantastic job in difficult circumstances. I know the residents of Lincolnshire will join me in applauding your dedication and commitment.
"Have a safe and happy Easter with your families and friends."
---
All our information related to the coronavirus pandemic can be found here www.lincolnshire.gov.uk/coronavirus.