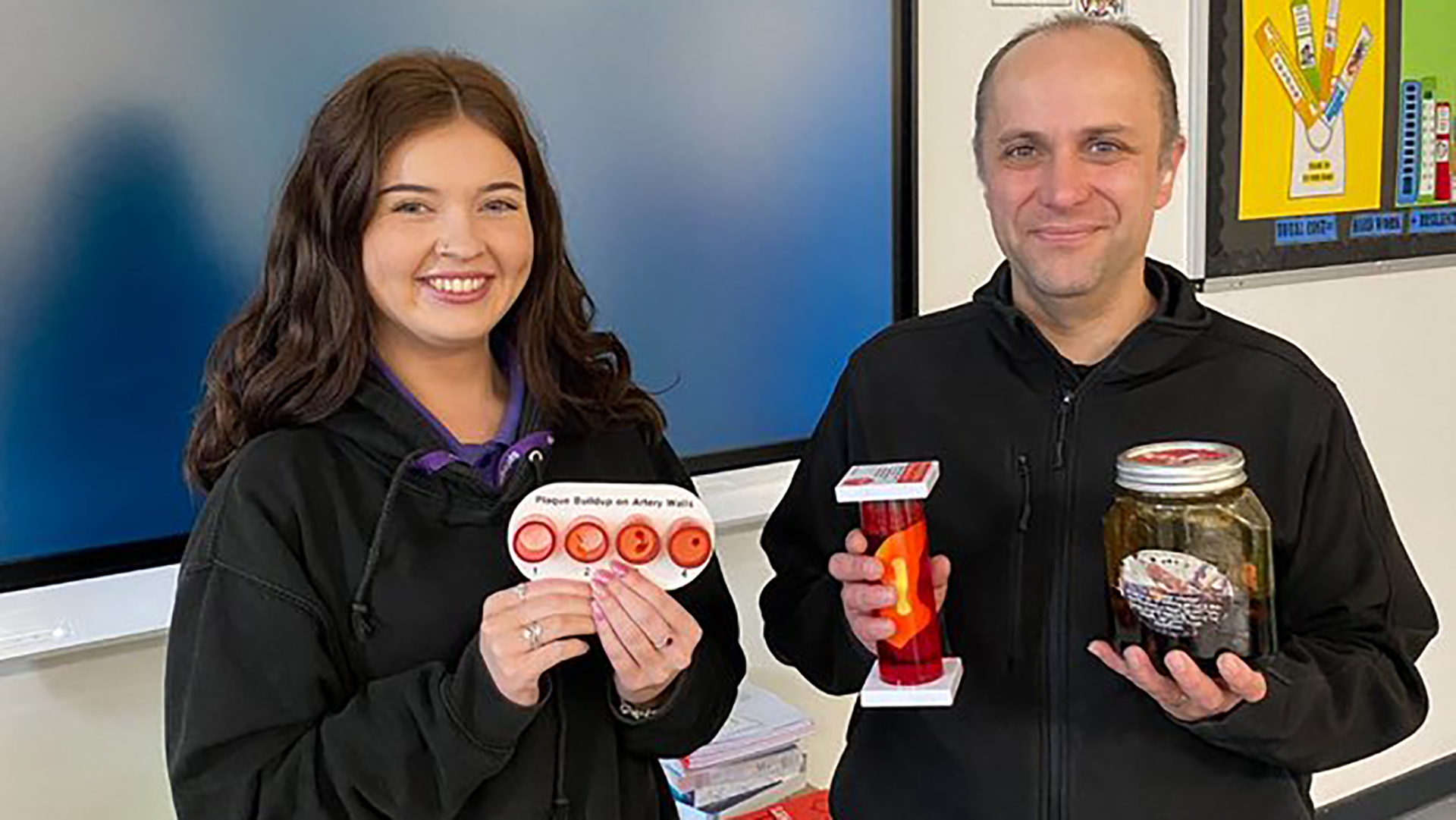 Over 1,300 pupils and students across Lincolnshire have achieved the award since 2011.
Delivered by the council's dedicated Tobacco Control officer, the course is aimed at pupils and students aged 13 to 18, and gives them the facts about smoking.
Over four guided sessions, the qualification helps learners to understand:
why some people start smoking
what is in tobacco products
the short, medium and long term effects of smoking
the dangers of passive smoking
how to give up smoking, the support available, and the benefits of stopping
the implications of the illegal trade in tobacco, and the role of Lincolnshire Trading Standards in tackling it
The award is nationally recognised as level 1, meaning it is equivalent to a grade D or 3 at GCSE, so it can help bolster learners' CVs.
Over the last 10 years, the course has been delivered to groups of identified vulnerable young people across the county, including in Lincoln, Gainsborough, Market Rasen, Grantham, Spalding, Skegness, Boston and elsewhere.
Skegness Academy is one such school where a group of pupils has recently achieved their award. Dan Field, Senior Assistant Principal at Skegness Academy, said:
"The awards programme is a great way to bring awareness to young people and educate them about the risks associated with smoking. Young people emerge from the programme more informed and with a greater ability to make choices about their future."
Daniel Lowbridge is the county council's Tobacco Control officer, and delivers the smoking awareness course. He said:
"Looking back over the last 10 years, I've seen that as well as reducing the likelihood that students will smoke, the course has also led to wider behavioural and educational improvements by challenging bad behaviour, and can help reduce the risk of them being excluded."
Cllr Daniel McNally, executive councillor for Trading Standards at Lincolnshire County Council, said:
"This course is geared towards vulnerable children and young people in their impressionable teenage years, and gives them the facts they need to make the decision that is best for their health with regards to smoking. Through this targeted intervention, we see results similar to a dedicated stop smoking service for adults.
"This course is delivered as part of Trading Standards' wider tobacco control responsibilities; working with our partners to make communities healthier and safer through education and enforcement."
The smoking awareness level 1 award is delivered for free to schools, colleges and other educational establishments in Lincolnshire where there is an identified group of vulnerable young people.
Find out more about the award.
If you're thinking about quitting smoking this STOPtober, find local support from OneYou Lincolnshire.