The park contains beaches, nature reserves, walks and so much more. The park offers high-quality facilities for communities and visitors. It also provides improvements for wildlife and contributes to the local economy.
Dogs
Most of the land is privately owned and dogs must be under close control. The beach is the best place where dogs can be let off the lead if not in a dog restriction zone.
Horses
Riding is allowed on all of our beaches apart from between 1 April and 30 September between 9 am and 6 pm or when the Blue Flag is flying.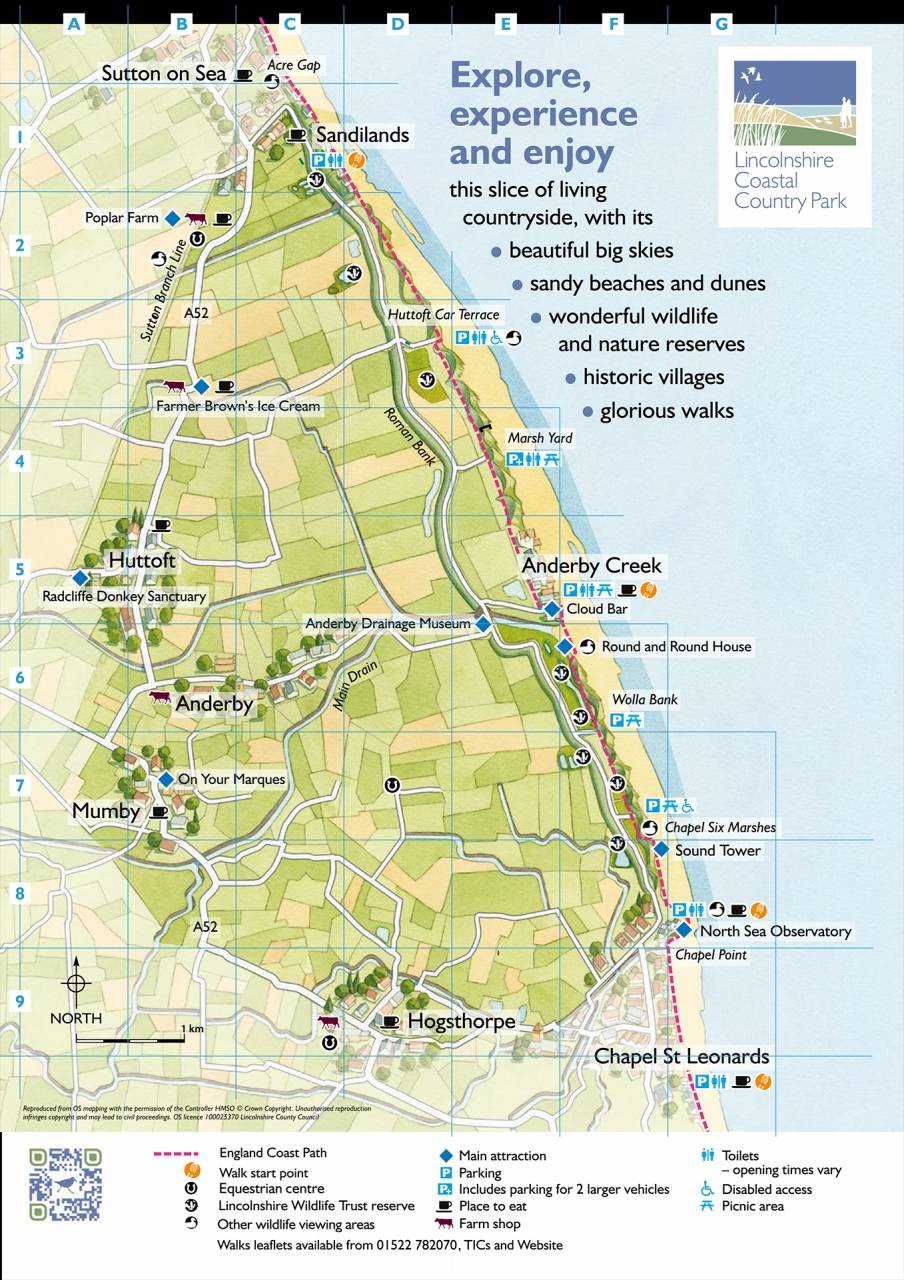 Coastal access points
The coast is part of our national identity. Valued for its scenery and as a place for relaxation and enjoyment.
We have provided points along the coast to provide access to the beautiful coastline.
Overnight Parking
Byelaws prohibit overnight parking (between 10 pm and 6 am) at the following coastal car parks:
Anderby Creek
Wolla Bank
Marsh Yard
Moggs Eye
Huttoft Car Terrace
Chapel Six Marshes
Overnight parking permits are available to sea anglers on the condition that vehicles are less than 1.9m high and they are not slept in.
To request an overnight parking permit, email [email protected], including your name, address and telephone number. It may take 14 days to receive your permit.