We work with local communities to establish and manage several local nature reserves. These are for the benefit of the wildlife, flora and for the enjoyment of visitors.
Within Lincolnshire there are many other nature reserves. More information is available from the Lincolnshire Wildlife Trust, Natural England, and the Woodland Trust.
Cross O'Cliff Orchard
Cross O'Cliff Orchard is located within the City of Lincoln boundaries. Abandoned for almost fifty years the orchard was rescued in 1995.
The orchard contains many rare Lincolnshire varieties. At a little under two hectares in size it can be explored in around half an hour.
Entrance to the site is on Cross O'Cliff Hill.
Parking is nearby at Lincoln's South Common (LN5 8ER).
The fruit trees include rare Lincolnshire varieties.
Pathways are not suitable for wheelchairs users.
Dogs are welcome but must be kept on a lead.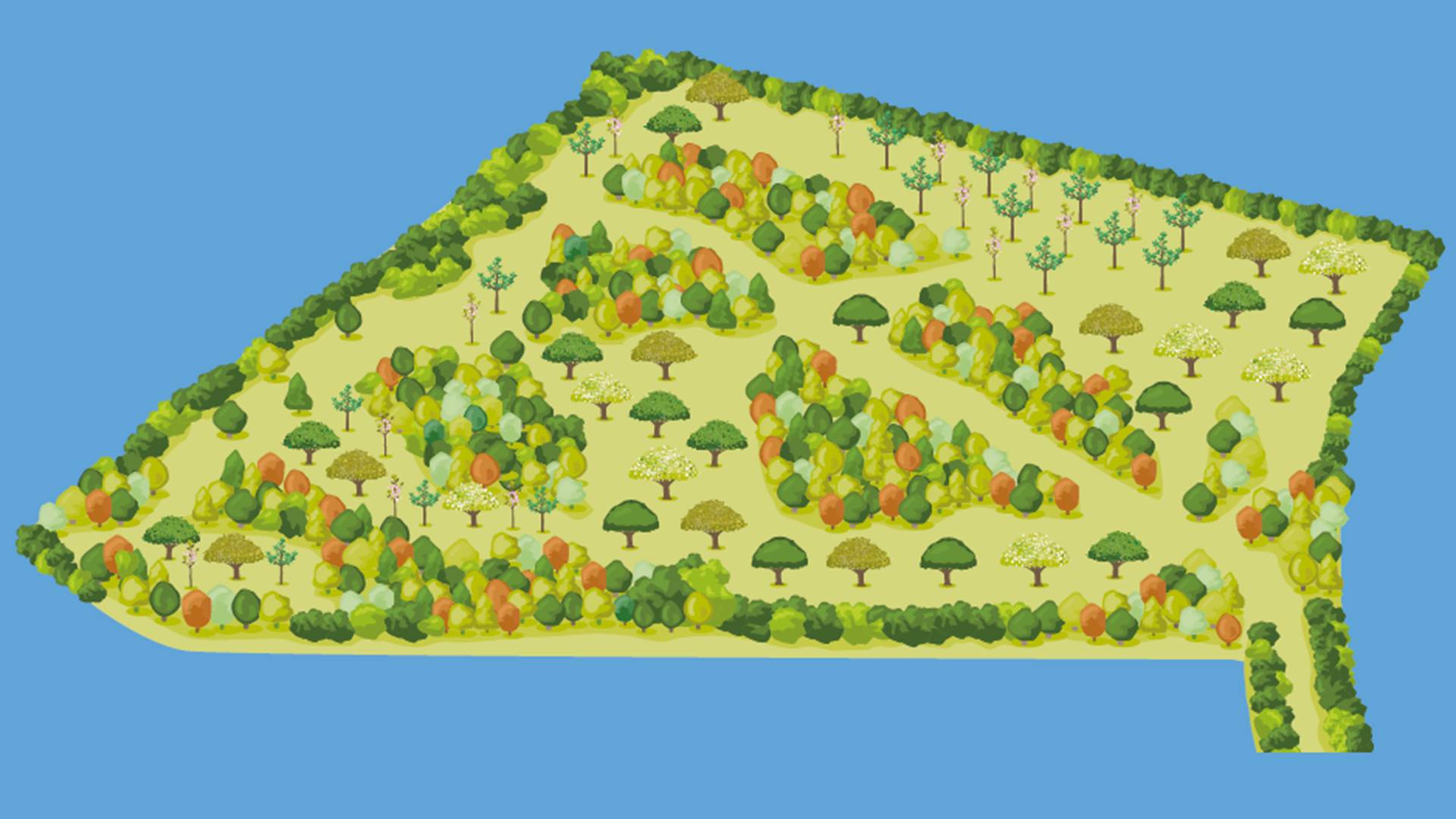 Gibraltar Point Nature Reserve
Gibraltar Point is a stretch of unspoilt coastline running from the edge of Skegness to the Wash. Known for its impressive views and diversity it is worth visiting in different seasons.
There a number of walkways, cycle tracks and fully accessible paths through Gibraltar Point. You can also explore the Nature Centre housed within the old Coastguard station.
Two car parks are available - Beach Car Park and the larger Visitor Centre Car Park.
The Visitor Centre includes a cafe, shop, toilets, baby changing facilities and a disabled toilet.
Dogs must be kept on a short lead at all times.
No dogs permitted on the beach or foreshore between 1 April to 1 September.
Only guide dogs are permitted inside the Visitor Centre.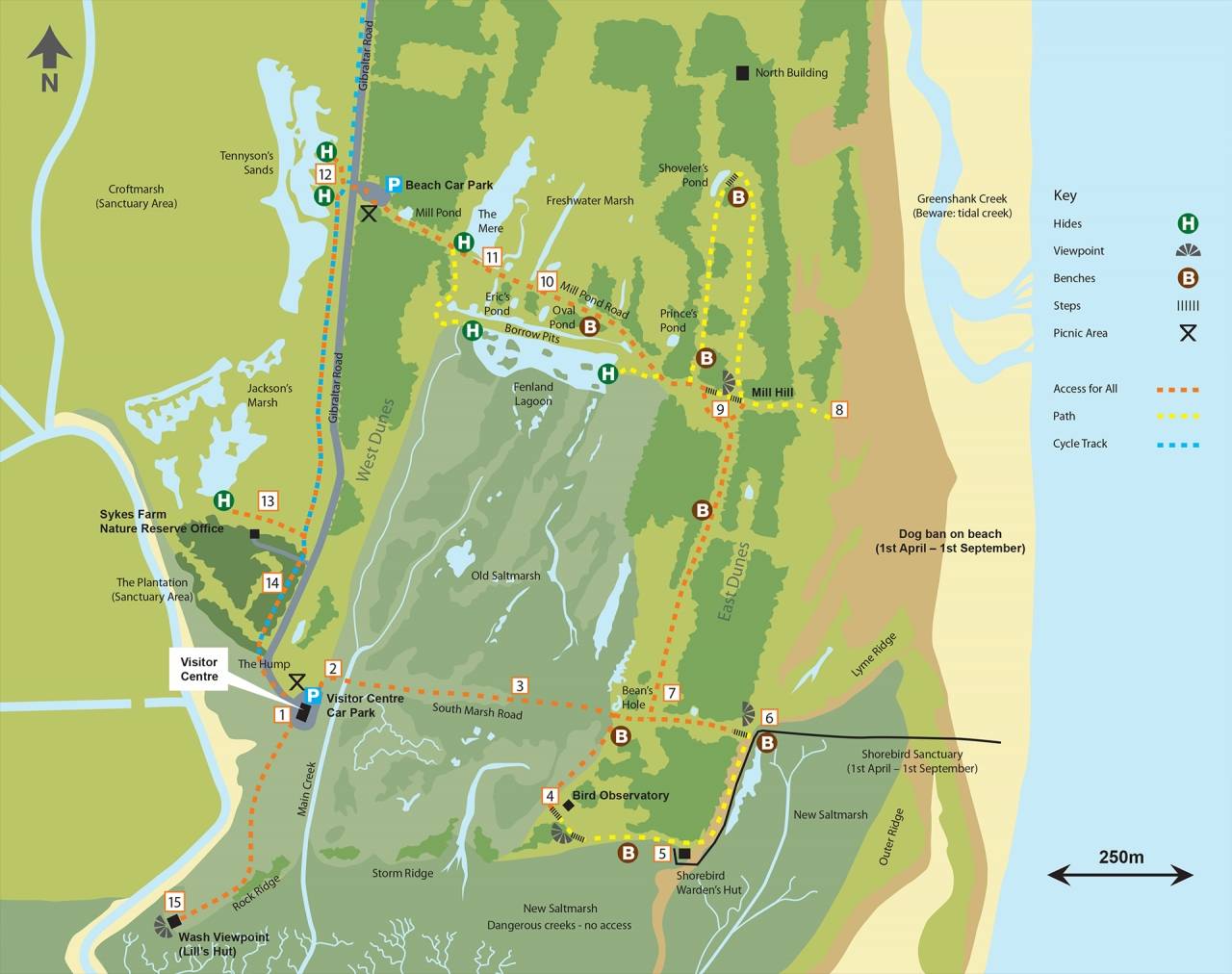 Horncastle Community Woodland
Horncastle Community Woodland is about a mile south of Horncastle on the Boston Road (A153). Planted by volunteers in 2002 it includes a wildlife pond, fruit trees and a willow bed.
Walking at an easy pace you can explore the site in around 20 minutes. Meandering pathways of mown grass lead you to every corner.
A small car park is available on site.
There are several carved wooden benches and picnic tables.
Paths offer a good surface for buggies and wheelchairs during dry periods.
Dogs are welcome if they are kept under control.
Limewoods National Nature Reserve
The Limewoods area is rich in history and wildlife. There are ancient woodlands, nature reserves, and archaeological sites.
Mareham Pastures Local Nature Reserve
Mareham Pastures is located near Sleaford. It has been transformed by the community and the council into an area for people and wildlife.
It provides a tranquil mix of wildflower meadows, new woodland and open grasslands. A round trip of the reserve takes just half an hour at an easy ramble.
Visit the Facebook group to find out about upcoming events.
Entrance by foot is via Bullock Pastures Lane and is signposted Sleaford Cricket Club.
Car parking is located off Mareham Lane, Sleaford, NG34 8ST. Note it is locked overnight.
Benches are located at various locations around the reserve.
There is a 1km all weather path suitable for wheelchairs/buggies.
Wheelchair assessable RADAR gates are located in the car park and off Bullock Pastures Lane.
Dogs are welcome but must be kept under control.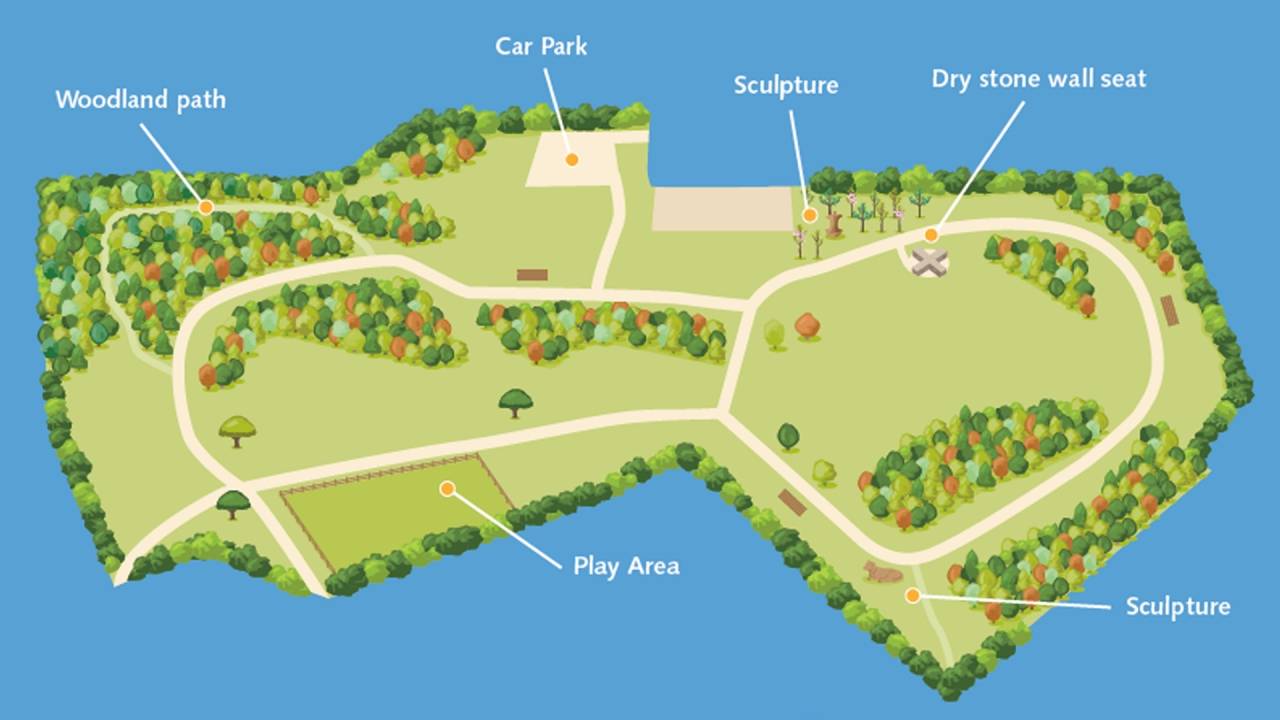 Nettleton Nature Reserve
Previously a landfill site Nettleton Nature Reserve is now a haven for wildlife. The grassland is great for wild flowers and birds.
Snipe Dales Country Park and Nature Reserve
The valleys of Snipe Dales offer views of the southern Lincolnshire Wolds. It has one of the few surviving semi-natural wet valley systems. The park offers mixed woodland walks.
Paths can be steep and muddy in places. Wheelchair users may gain access to the marsh area by car, access must be arranged in advance by contacting the warden.
Car parking is available at both the nature reserve and country park.
A picnic area, toilets, including a disabled toilet, are available.
Dogs are only permitted on a short lead in the Country Park, not the nature reserve.

South Thoresby Warren Local Nature Reserve
South Thoresby Warren is located between Louth and Alford. The site entrance is on the western approach road to South Thoresby Village, off the A16.
High in the Lincolnshire Wolds it is surrounded by beautiful photographic views. It takes around an hour to explore the 12 hectares site at a gentle walking pace.
Parking is available in a nearby layby (LN13 0AU).
There is a circular all weather path and a willow hide.
Paths are suitable for wheelchairs and buggies.
Dogs are welcome but must be kept under control.