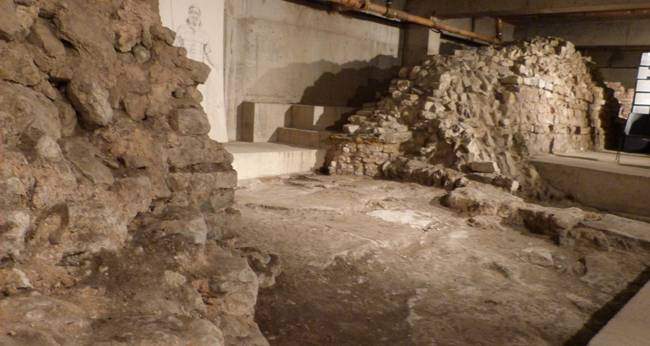 Posterngate is the Roman gateway to southern Lincoln which lies underneath the city's streets.
Its walls are now separated from view by an unassuming door, 15 feet of earth and 1,500 years of history.
Built around 100 years before the ancient empire left Britain, the 4th century gateway lay undisturbed until 1973.
Merchants and traders would have used it to access the River Witham, which, in Roman times, was lapping close to the wall. It would have been a major shipping lane to the inland port that is now known as the Brayford Pool.
Guided tours
To help protect the rare find, Posterngate is open just a few times a year.
The entrance is on Saltergate, where you can buy a ticket on the day.
Tours run every half hour from 10am to 3.30pm, with up to 20 people per tour.
Each tour includes a talk from an expert plus a chance to take pictures and see the displays.
Group tours and school visits are also available, subject to availability of staff.