We commit to providing opportunities for potential employees and to grow our own workforce.
No matter your position, your age or your experience we have opportunities to help you gain and develop new skills and knowledge.
Apprenticeships combine practical training with study in your current job role and include:
80 per cent on-the-job training
20 per cent commitment to off-the-job training or academic learning
These programmes are ideal for individuals that want more of a practical and work-related approach to learning.
We currently have over 50 apprenticeship options, across four different levels:
Intermediate (level 2) - equivalent to five GCSE passes at grade A* to C or 9 to 4
Advanced (level 3) - equivalent to two A level passes, Level 3 Diploma, or International Baccalaureate
Higher (levels 4 - 7) - equivalent to a foundation degree and above
Degree (level 6 and 7) - equivalent to a bachelor's or master's degree
Approved apprenticeships are fully funded by the apprenticeship levy.
View our apprenticeship target report for 2020-21.
Case study
Craig Chaplin is an assistant headteacher. He is doing a senior leader masters degree with Captiva Learning.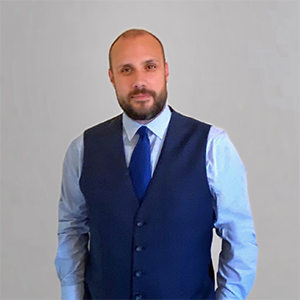 "I had reached a point in my teaching career where I felt ready to become a headteacher, but understood there are many aspects of this role I lacked experience or expertise in. Undertaking an apprenticeship in school leadership was a great way to help bridge this gap and build my own confidence through on the job learning, which is a significant proportion of the apprenticeship. An additional benefit of opting for the apprenticeship route is that it has allowed me to access funding, via the apprenticeship levy, for a next step that would otherwise have been prohibitively expensive.
"It really has been enlightening to reflect upon myself through a new lens.
"The course has exceeded my expectations and really focused my thinking on what the next step of my career will involve. It has been a significant commitment and at times it has been hard work, but it is an achievable challenge for those prepared to put in the time and energy".
Further advice
Find out more about being an apprentice on GOV.uk.
Join our talent team at the next Greater Lincolnshire Jobs Fair.
To search for apprenticeships across England, visit the National Apprenticeship Service.