We commit to providing opportunities for potential employees and to grow our own workforce.
No matter your position, your age or your experience we have opportunities to help you gain and develop new skills and knowledge.
Apprenticeships combine practical training with study in your current job role and include:
80 per cent on-the-job training
20 per cent commitment to off-the-job training or academic learning
These programmes are ideal for individuals that want more of a practical and work-related approach to learning.
We currently have over 70 apprenticeship options, across four different levels:
Intermediate (level 2) - equivalent to five GCSE passes at grade A* to C or 9 to 4
Advanced (level 3) - equivalent to two A level passes, Level 3 Diploma, or International Baccalaureate
Higher (levels 4 - 7) - equivalent to a foundation degree and above
Degree (level 6 and 7) - equivalent to a bachelor's or master's degree
Approved apprenticeships are fully funded by the apprenticeship levy.
Case studies
Andrea Surridge
This month we're showcasing the apprenticeship journey of Andrea Surridge. Andrea studied the L2 customer service practitioner with LCC's apprenticeship employer provider provision and when asked about her learning journey Andrea said "This apprenticeship has helped to increase my confidence, not only when interacting with external customers, but also when taking on new tasks for internal customers.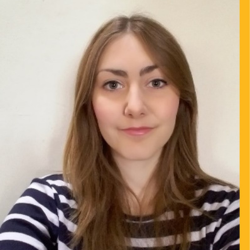 It has expanded my knowledge about customer services and LCC as a whole. It has also provided some excellent reminders with regards to expected customer service standards and how to achieve them. I feel that my confidence, assertiveness, and delegation skills have improved, which have greatly contributed to my work