Works to rebuild sections of the C462 in Market Deeping will start next month.
Cllr Richard Davies, executive member for highways, said: "This section of Godsey Lane in Market Deeping is starting to crumble and fail, so we've taken the decision to rebuild it now before it deteriorates any more.
"As part of these improvements, we'll be reconstructing the section of road between the Tesco mini-roundabout to the Towngate junction using over 200 tonnes of tarmac and other road-building materials.
"While on site with the road closed, we'll also be taking the opportunity to clean out the drainage system and replace some failed gully covers."
Dates and timeframes
Monday 27 February for up to one week
Traffic management
Night-time road closure will be in place on Godsey Lane from 6pm to midnight (weekday evenings only)
Location of works
From the Tesco mini-roundabout to the Towngate junction
Diversion route
Godsey Lane / B1525 High Street / B1524 Church Street-Haltfleet / Towngate East, and vice versa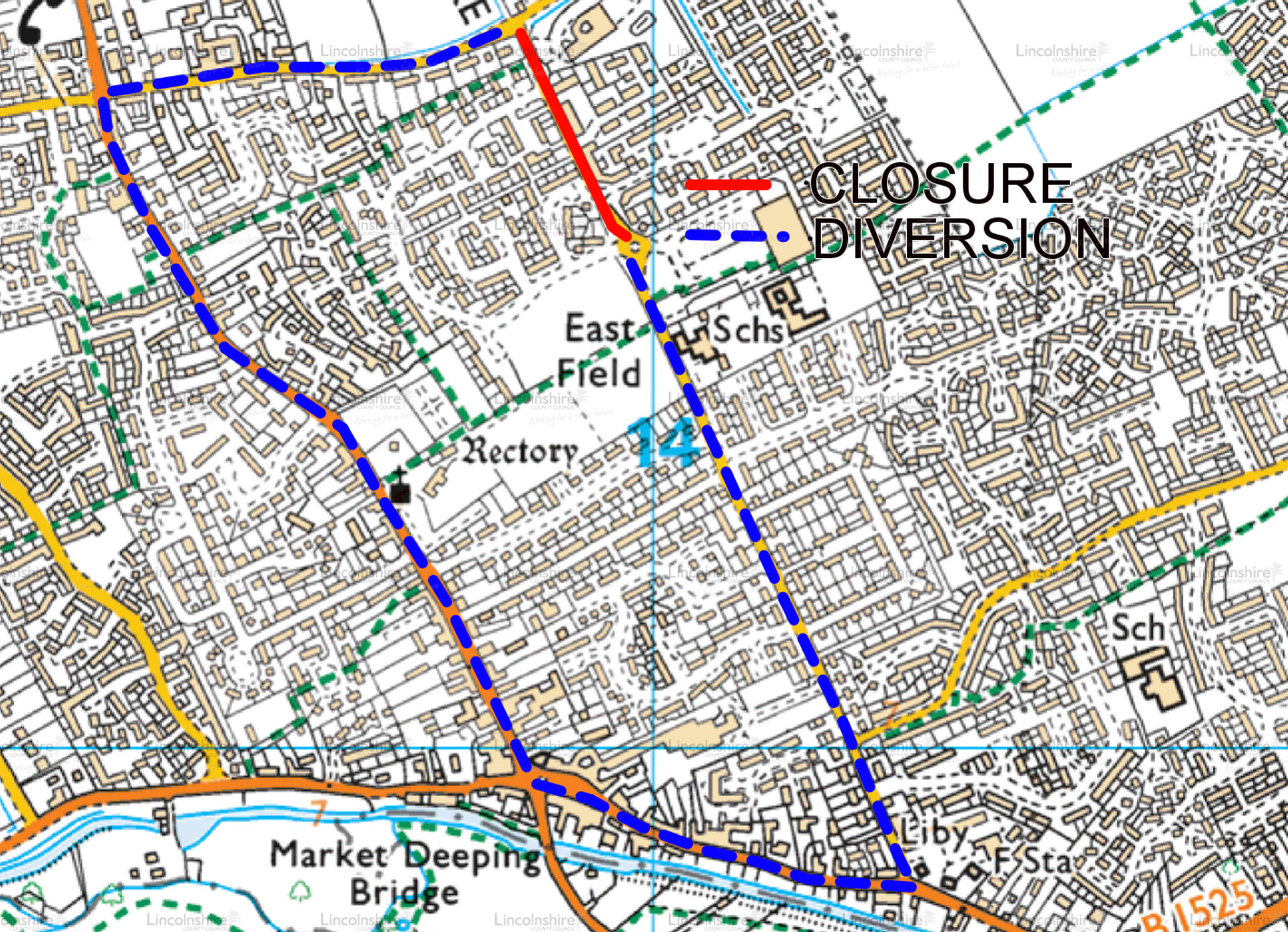 Cllr Davies added: "We'll be doing everything we can to keep disruption to a minimum throughout the project, including maintaining access for residents and emergency vehicles during working hours.
"And also, any wanting to report a pothole or highways fault via FixMyStreet, either online or on the app."
For up-to-date information about this and other roadworks, please visit www.lincolnshire.gov.uk/roadworks.