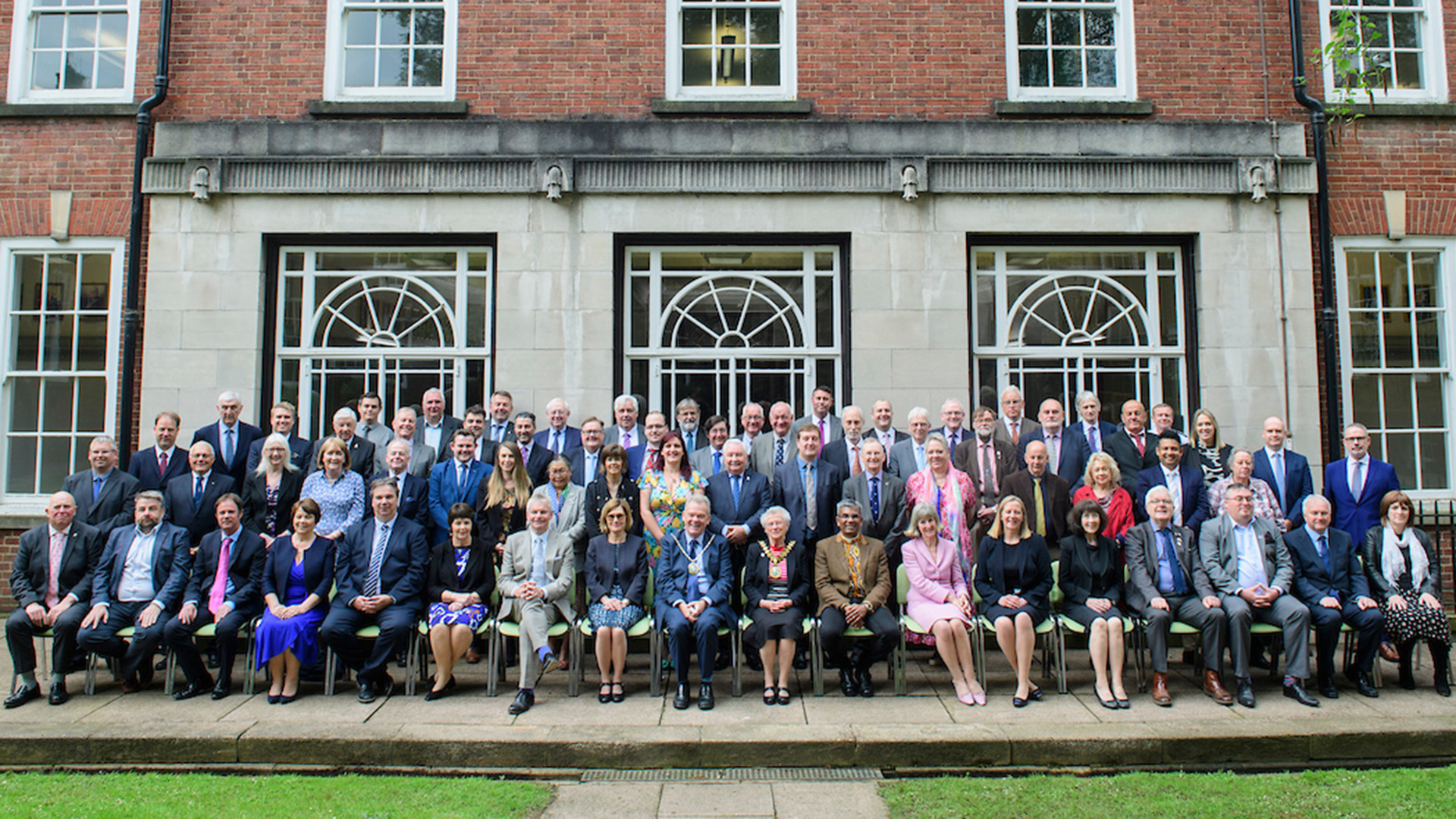 Leader of Lincolnshire County Council, Cllr Martin Hill has delivered a speech outlining the council's achievements, at the Annual General Meeting (AGM) for 2023.
Cllr Hill, said:
"Our AGM is a time to reflect on the last year and all we have achieved as a council. The past 12 months have shown once again that in Lincolnshire, we have continued to deliver for our residents and have made significant accomplishments in every area of council business.
Yes, we face ongoing difficulties as global challenges continue to affect local services, and this will be the case for some time. But our successes clearly point to strong leadership and a highly dedicated and resilient staff working within the council. This report also highlights the important role we play in improving life for those living in the county.
In February we delivered our budget for the next year and I outlined how our careful planning ensured we had sufficient contingencies to cover the significant and unexpected costs we saw last year. This has meant we have been able to deliver what we said we would deliver, including £11.4m of savings within the planned budget.
We continually evolve as an organisation, looking at new and improved ways to reach our goals. We are a strong council with nationally recognised services and will continue to build on our successes. The transformation and smarter working programmes within the council continue to achieve budget savings or reduce future costs, while improving outcomes.
We've had the responsibility of additional government grants to support our residents this year and have ensured these have been fully utilised. This includes £10.9m from the household support fund and £2.7m from the holiday activity fund, to support households meeting the challenges of the cost of living. We have also co-ordinated the £12.3m received during the year, to support the Homes for Ukraine programme.
Our external auditors are still completing work to finalise our accounts but have given positive feedback on our financial governance and value for money. This council has delivered on our ambition to provide good value services for residents.
In spite of growing construction and inflation costs, our strong financial management has meant we have been able to continue investing in our county. This includes major road schemes, our special school programme and new and improved business centres. Through new procurement and commissioning commitments, we are also making sure that external providers not only provide value for money, but also benefit our environment and our economy. This council has delivered on our ambition to create thriving environments for residents.
This AGM report outlines the hard work across our service areas to protect our people, places and communities. There are so many examples of how we look after the needs of the public. Be that through health, care and safeguarding, preventing unsafe practices, responding to emergencies or giving children a great education. This council has delivered on our ambition to enable our residents to enjoy life to the full.
The last year has seen significant progress made on establishing a devolution deal for Greater Lincolnshire. The government has reinforced that this is the mechanism for forward-thinking and future-focussed counties to get more funding, autonomy and responsibilities. We are committed to speaking up for Lincolnshire; to make sure that with our partners, we put a clear case to government for devolution; to secure investment that will boost our economy and bring higher skilled better paid jobs. We are now in discussions with the government about a deal for Greater Lincolnshire and although we must ensure we get this right, I am confident that there will be positive progress this year. This council has delivered on our ambition to support high aspirations.
As we move forward with our devolution plans, we are able to clearly demonstrate to those in Westminster that we understand the needs of our residents and businesses. We can show that we spend money responsibly and effectively. Most importantly though, we have consistently delivered on what we have set out to do.
I am incredibly proud of this council's achievements again this year, and I know that our hard work and dedication will continue to be at the heart of our success."
Councillor Martin Hill OBE
Leader of Lincolnshire County Council