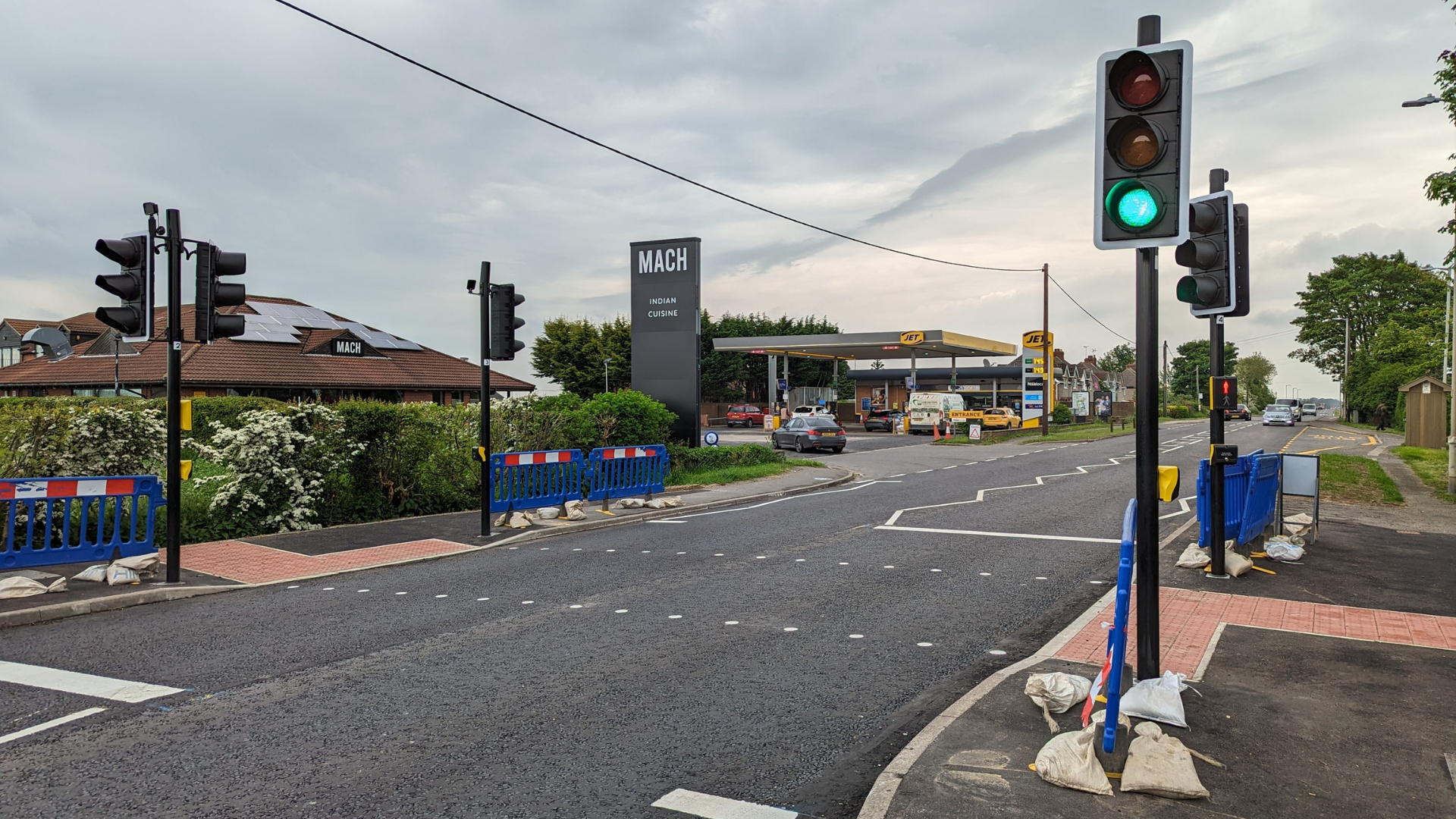 Works to install a new puffin crossing on the A158 Wragby Road East in North Greetwell are finished.
Cllr Richard Davies, executive member for highways, said: "We're all but finished our works to improve safety for those crossing the northern side of the A158 Wragby Road East from Lincoln and the eastern bypass.
"Not only have we created a new crossing that gives pedestrians, cyclists and other non-road users a safer link to the bus stops, garage and restaurant in North Greetwell, but we've also laid new road surfacing here to improve the carriageway's quality and overall life.
"Unfortunately, we've had to install temporary barriers for now until the final guard rails we plan to install are back in stock with suppliers. But rest assured that there will be no more road closures and that the final barrier installation will cause minimal disruption.
"I also want to thank everyone for their patience over the past few weeks while we carried out this important safety project."
For up-to-date information about this and other roadworks, please visit www.lincolnshire.gov.uk/roadworks.