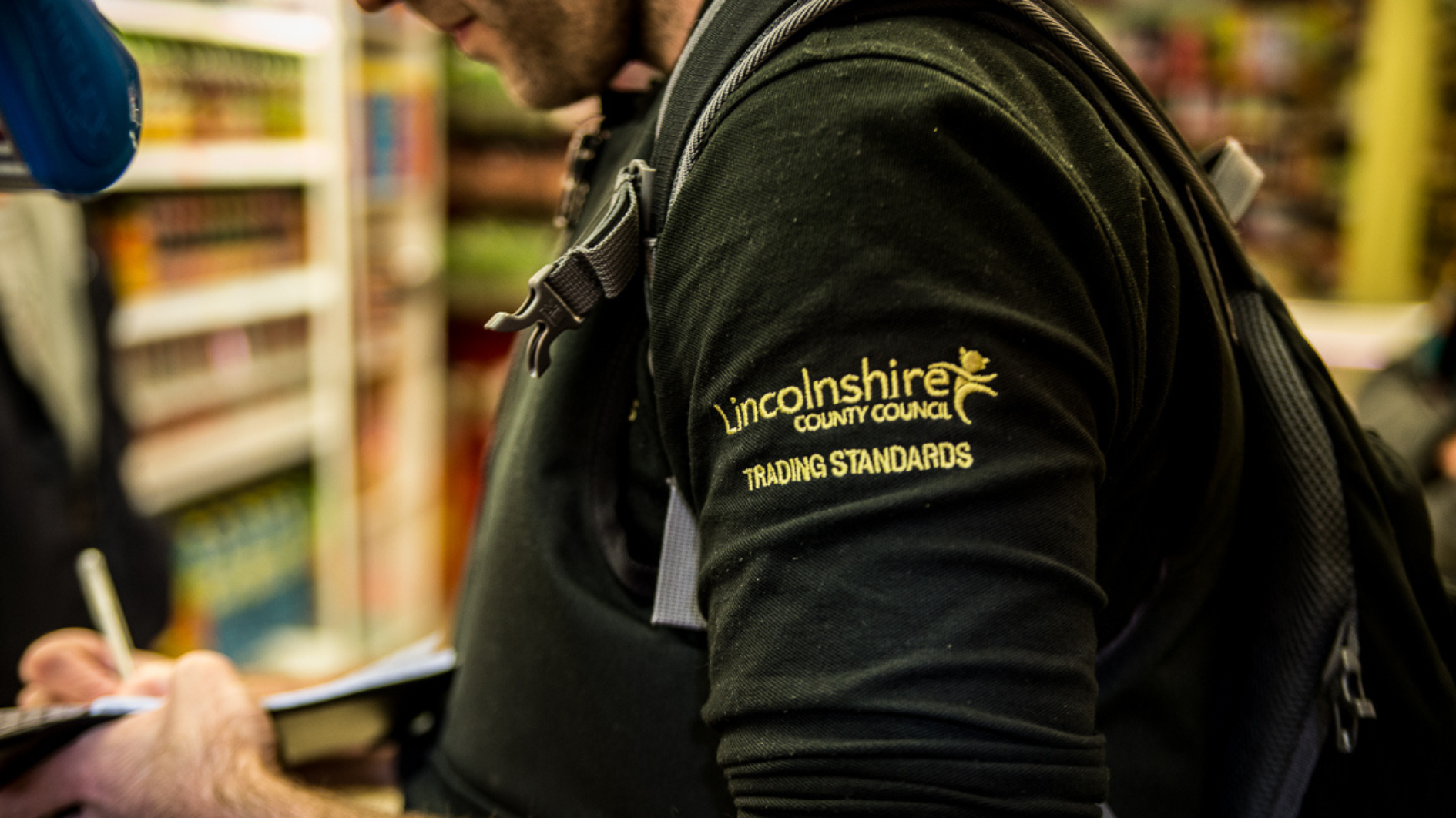 Lincolnshire Trading Standards and Lincolnshire Police have been out across the county this week speaking to residents and businesses as part of Operation Rogue Trader.
Focussing on areas where intelligence about rogue businesses has been received, officers have carried out operations in Louth, Spalding, Bourne and Boston between 15 and 19 May 2023.
Residents in these areas have reported being 'cold called', and businesses have then deliberately overcharged for unsatisfactory goods and/or services. This includes charging for unnecessary work, damaging property deliberately in order to obtain money, leaving work unfinished and using intimidating behaviour in order to extort money.
The purpose of the visits is to make sure any businesses operating in the area are aware of what paperwork they legally need to provide to their customers, and the customers' rights, including the 14 day 'cooling-off' period.
Officers spoke to a number of traders, who were advised on what paperwork they should be legally providing before conducting any work on a customer's home. Homeowners in these areas were also advised on what documentation they should legally receive from a tradesperson, before any work is carried out on their home.
Senior Lincolnshire Trading Standards officer, Kimberley Marshall, said:
"Whilst the vast majority of Lincolnshire's businesses operate completely lawfully and fairly, there will always be some who take advantage of their customers to try and turn a quick profit.
"Trading Standards and the police regularly work together and share intelligence to tackle crooks and dodgy dealers. Operation Rogue Trader is a chance to have a week-long, targeted hit meant to disrupt businesses acting illegally, provide advice and guidance to legitimate traders, and remind residents that we're here to help."
If you think a business is acting in a way that they shouldn't, you can report this to Lincolnshire Trading Standards through the citizens advice consumer service. Visit www.citizensadvice.org.uk/consumer or call free on 0808 223 1133.