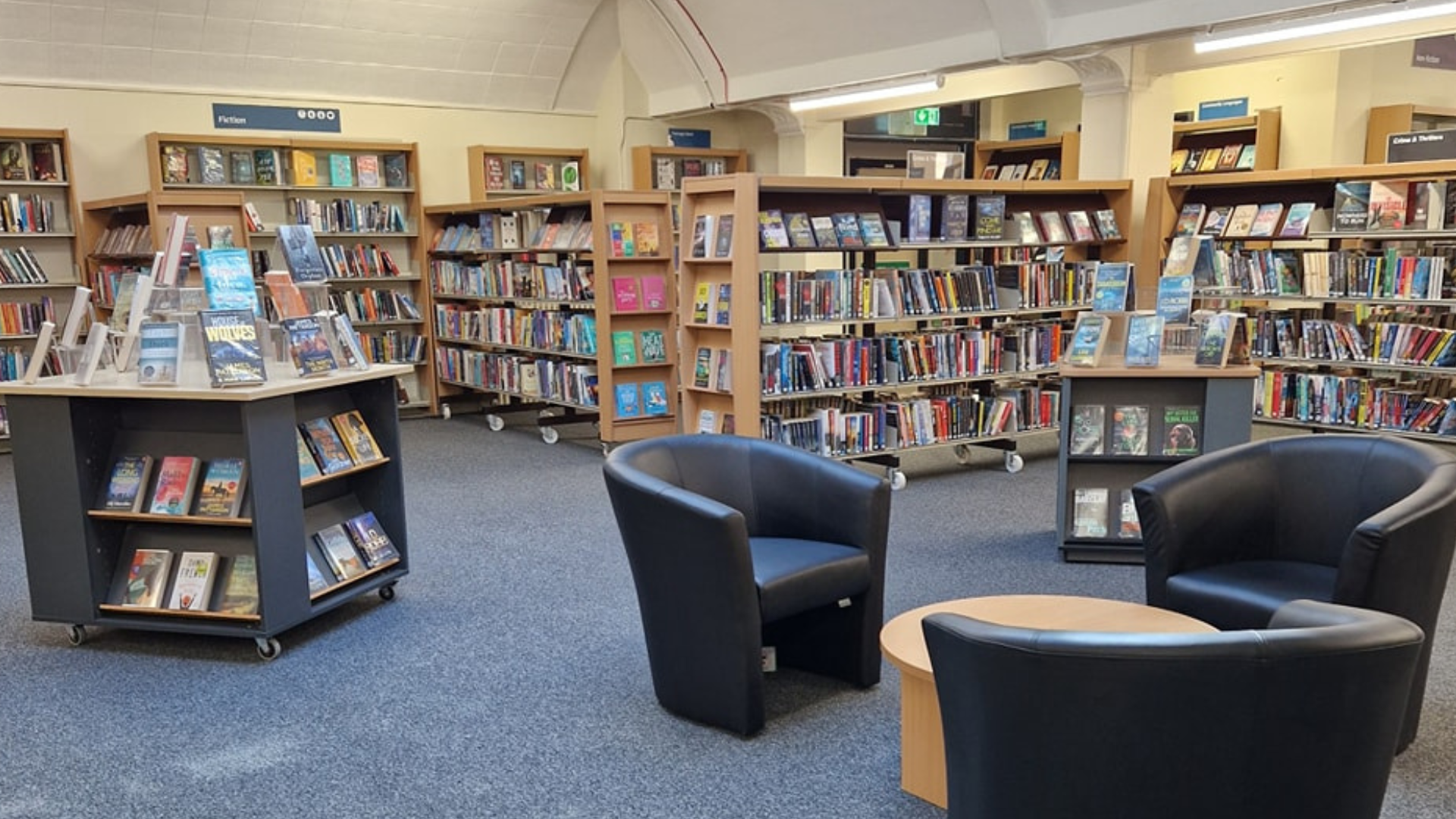 The library is now accessed via a new entrance after reopening today (Monday 22 May).
The town's library is based in the County Hall building in the centre of Boston. To allow the owner of the building to turn a large part of it into a hotel, the refurbishment has focussed on separating the library internally from the rest of County Hall, including putting in a new entrance.
The dedicated entrance for the library is now on Bank Street, near Tates Fish and Chips and Argos.
Double glazing has been installed in the library atrium, and new LED lights have been put in throughout to make the library more energy efficient.
The layout of the library has also been changed to improve the flow around the site from the new entrance.
Louise Egan, library client lead at Lincolnshire County Council, said:
"I want to thank library users in Boston for bearing with us whilst we carried this work out at the library. Over the last week, since the bulk of the building work finished, we've been busy moving all the furniture back in and restocking the shelves.
"We're looking forward to welcoming back our library users and community groups – just don't forget to find us via the new entrance on Bank Street."
You can browse the library catalogue, reserve or renew books, and keep up to date with future events and activities at Boston Library by visiting www.lincolnshire.gov.uk/libraries-boston.