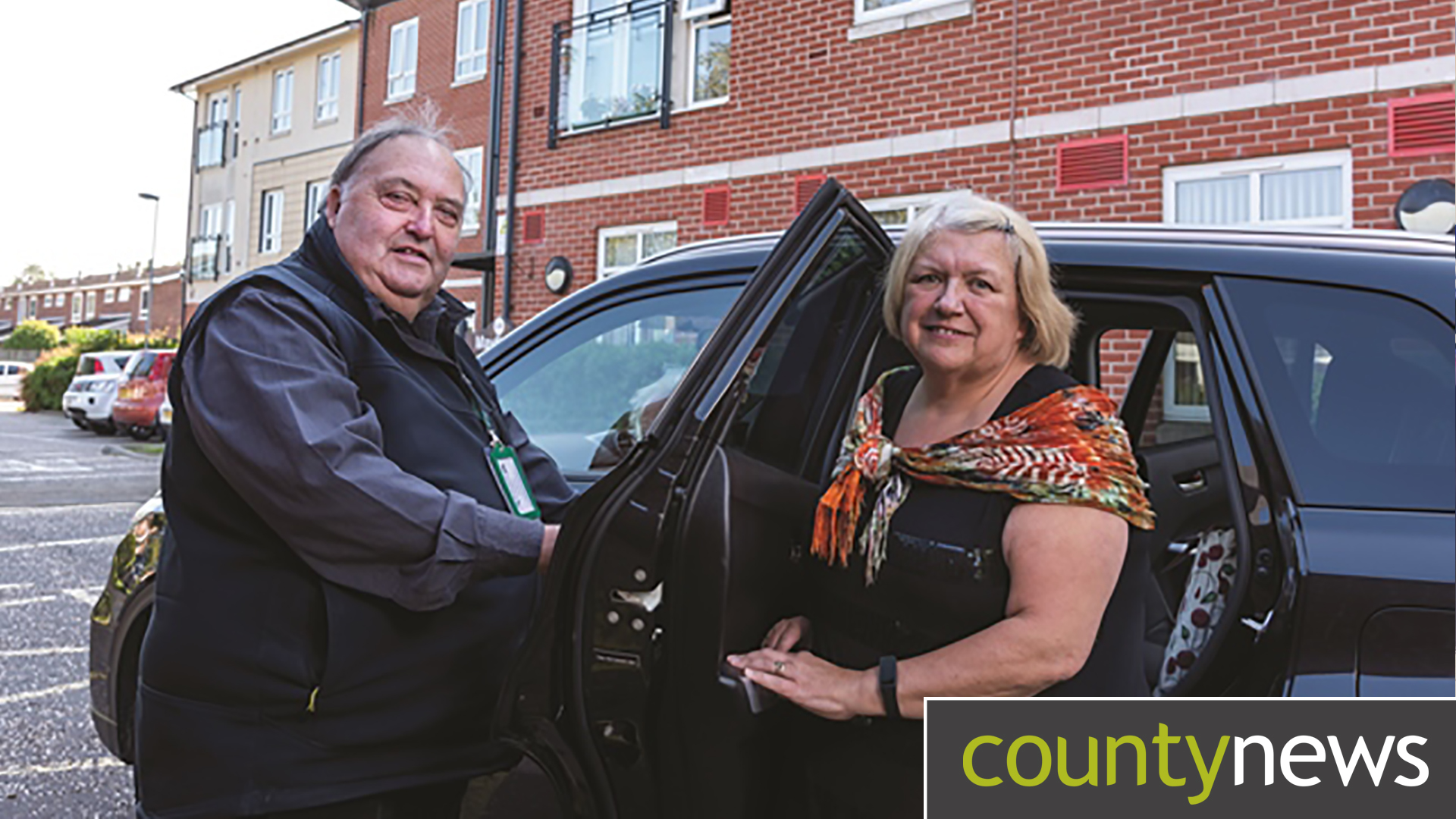 Volunteer drivers are going that extra mile to help those in need in Lincolnshire.
Thousands of people across Lincolnshire have been helped with transport through a growing network of community car schemes.
The council's community transport forum is currently attended by representatives of 17 different schemes – all run by volunteers on a not-for-profit basis. The aim is to offer help with direct journeys to residents – often older or vulnerable people – who may not be able to afford the cost of private taxis.
Some schemes will go anywhere at any time, while others limit their journeys to certain areas, parishes or GP practices. In every case, the drivers are volunteers, keen to make a difference in their local communities.
They often also enjoy the social aspect, even for just a few hours each week. As regards charges, these vary from scheme to scheme, with some requiring a small annual subscription – or membership – fee to cover overheads.
There's also usually a charge per mile to cover the driver's costs. Typically, this is between 35p and 45p a mile, although it can be higher. If you're keen to volunteer as a driver or need help with local transport, phone 0345 456 4474 and we'll direct you to your local scheme.
Serving the Boston area
One local scheme is Boston Community Transport, which has gone from 200 members two years ago to 600 now. Volunteer driver and charity trustee John Blackwell says signing up to help the transport scheme has changed his life for the better.
John, 72, was secretary and general manager of Boston United, but after stepping down from his role, he admits he was "a little lost". "The scheme has brought a complete change to my life. I do it because I love to keep busy, but it gives me more than that," said John.
"You form relationships with the people that use the service and become part of their lives. I drove one of our members to a hospital appointment in Nottingham and waited for four hours, without charging any extra, until their appointment was over.
"Getting to and from their appointment was a problem which was really worrying them, and for me to take that worry away was very special."
You can join the scheme for £12 per year, which covers overheads. There's then a payment of 60p per mile, with 45p covering the driver's expenses and 15p to Boston Community Transport.
To become a member or volunteer driver with the Boston scheme, please call 01205 360183 or visit www.bostonct.org.uk