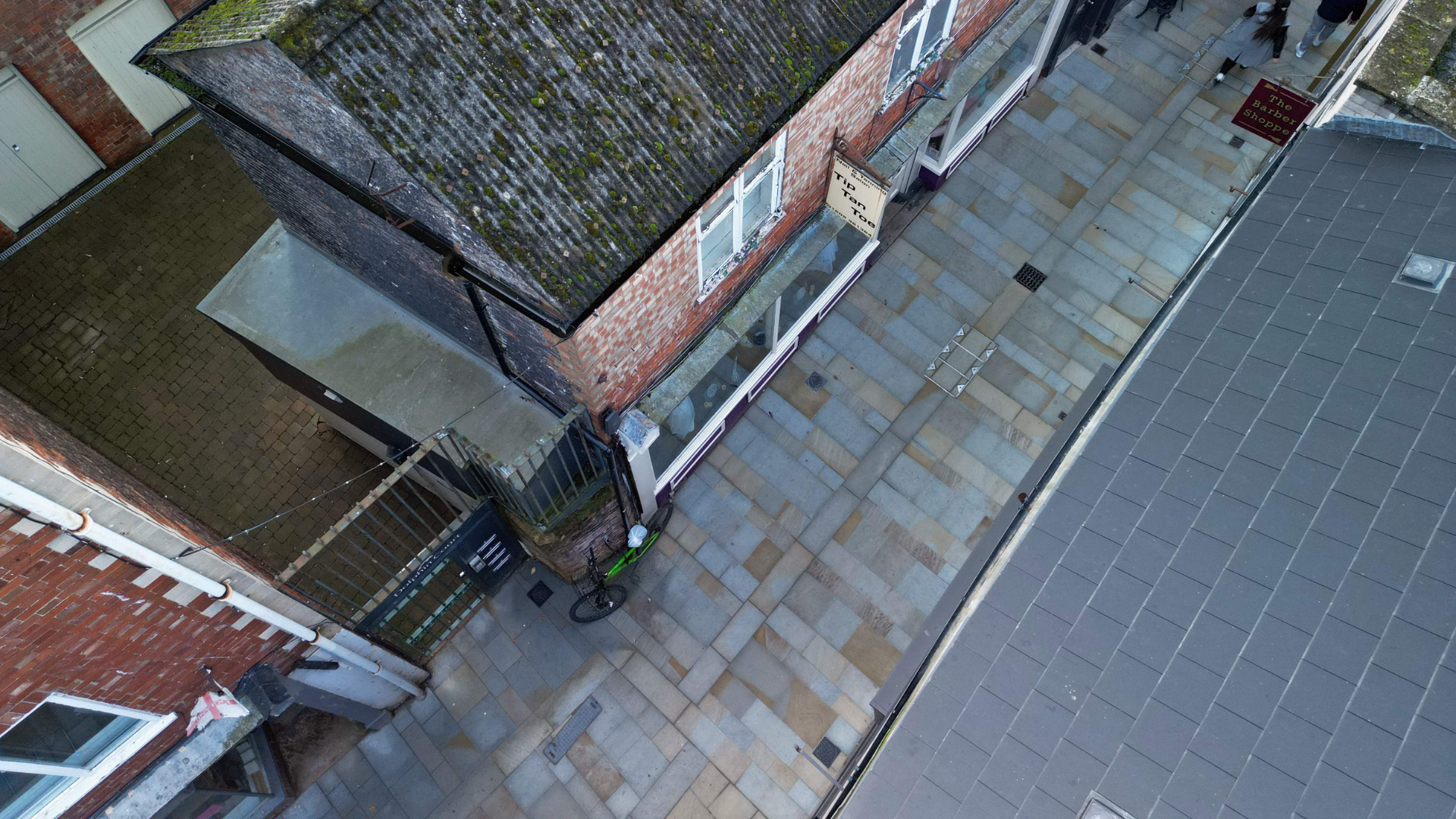 Major improvements to Dolphin Lane have come to a successful end.
Cllr Richard Davies, executive member for highways, said: "I'm really happy to say that our project to improve the aesthetic of Dolphin Lane is now complete.
"Since starting the project this spring, the team's spent over 9,400 hours on the project – including removing 480 square metres of current paving and laying roughly 3,500 new Yorkstone setts.
"While on-site, we also repaired and replaced the lane's bollards and installed a new bin, bench and four cycle stands.
"Now that the works are finished, the lane is far more welcoming. This means a more attractive retail environment that will hopefully lead to higher footfall for the businesses here.
"I want to thank all of Boston, including the residents and businesses along Dolphin Lane, for bearing with us throughout the project."
Cllr Anne Dorrian, Leader of Boston Borough Council, said: "I am very grateful to Lincolnshire County Council and our partners who have helped make these improvements possible. I took a walk down Dolphin Lane this week and the results look just wonderful, not least because we have been able to use materials that are in keeping with the heritage of the Market Place and its surrounding areas. I also know that the businesses which occupy the units in Dolphin Lane would be delighted to welcome you in!"
Neil Kempster, Chair of Boston Town Deal Board, said: "It is great to see that the improvements to Dolphin Lane are now complete. These works significantly enhance the appearance of the lane, and are in keeping with the heritage of the local area to create a more consistent feel between Dolphin Lane and the Market Place. Crucially, the improvements have also made the lane more accessible, which will make it easier for people to visit this part of town."
Tracy Stringfellow, CEO of Heritage Lincolnshire said: "Improvements for Boston businesses, and the people of Boston, are what our grant programme is all about. It's great to experience the changes at Dolphin Lane first-hand. To celebrate this amazing transformation, and to coincide with SPAB Maintenance Week from 17th to 23rd November, we are offering all Boston businesses on Dolphin Lane and Pump Square free gutter cleaning funded through the National Lottery Heritage Fund Townscape Heritage Initiative.
"We encourage any local business who would like to take advantage of this offer, or to talk to us about how we might help them with conservation repairs to their shops, to get in touch with the team at towndeals@heritagelincolnshire.org."
The rejuvenation project was funded by a combination of £123,500 from the Boston Town Deal and National Lottery Heritage Fund and the rest via Lincolnshire County Council.
For more information about these works, visit www.lincolnshire.gov.uk/majorprojects.