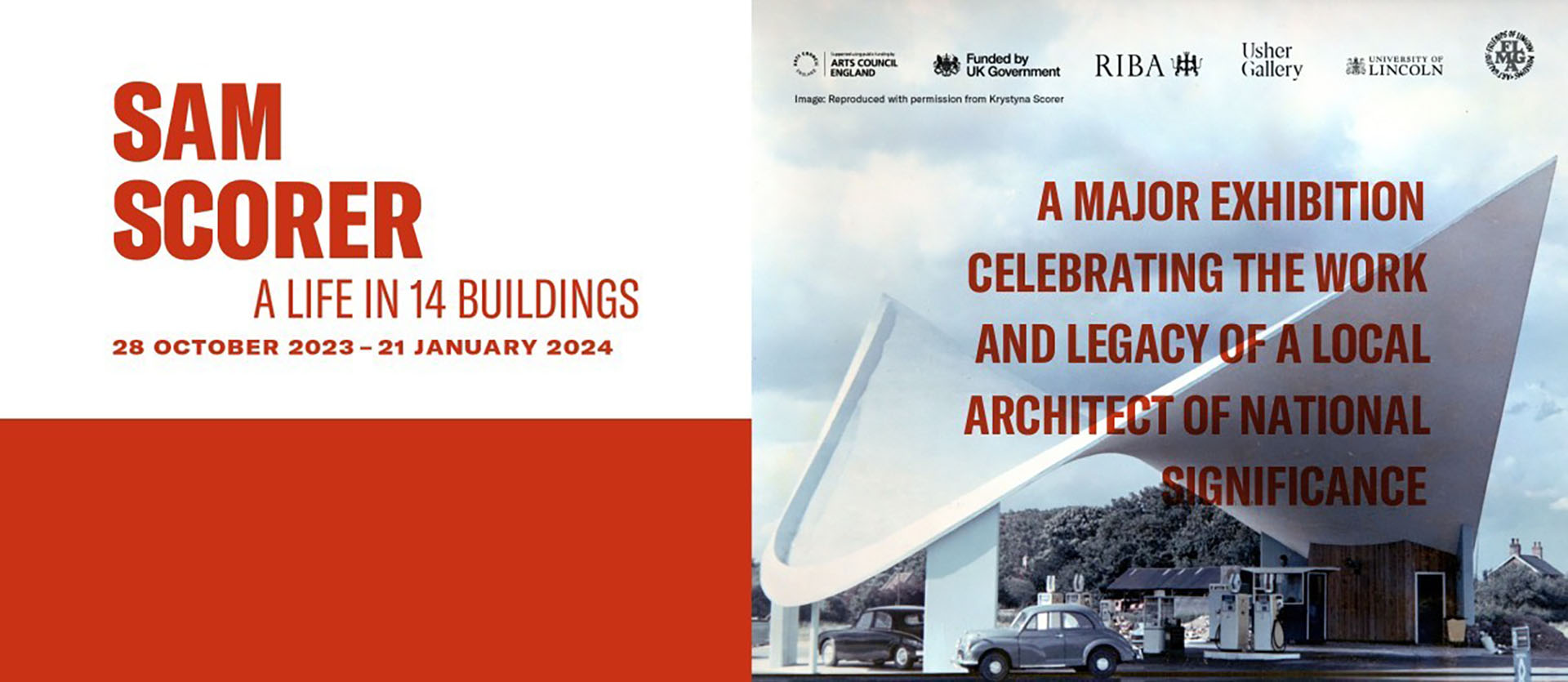 The Usher Gallery presents 'Sam Scorer: A Life in 14 Buildings', celebrating the life and legacy of a local architect of national significance.
The dramatic Pringle-shaped Starbucks on the A1 at Markham Moor; the 'rack of ribs' atop Damon's Restaurant in Lincoln; and the white, wing-like building housing a number of restaurants along the Brayford – these are just a few of the iconic local buildings designed by Scorer and his team.
These buildings epitomise the post-war excitement for engineering and a bold new vision of the future, and helped make Sam Scorer one of the most significant architects of his time.
Through architectural drawings, photographs and scale models, 'A Life in 14 Buildings' celebrates the lasting impact Scorer had on the architectural landscape of the county and beyond. It also allows visitors to discover the stories behind some of the most recognisable modern buildings around the city and beyond.
As well as being a renowned architect, Sam Scorer was a prolific artist, and the exhibition features a number of his paintings – on loan from the Scorer family – and portraits of him done by friends throughout his lifetime.
Jenny Gleadell, exhibitions and interpretations officer at the Usher Gallery, said:
"Sam Scorer was Lincolnshire's true renaissance man: an architect, a painter, a gallery owner, an advocate for the conservation of built environment, and a significant citizen of Lincoln. His portrait as the sheriff of the city still hangs in the council chambers.
"Today, a number of Scorer's buildings are acknowledged as being of national importance, and several of them are listed by Historic England.
"This exhibition is a chance to understand more about the architectural process behind some of these iconic local buildings, and learn about the man that created them."
Sam Scorer: A Life in 14 Buildings is on display at the Usher Gallery on Danes Terrace in Lincoln until 21 January 2023. The Usher Gallery is open Thursday to Monday, from 10am to 4pm. Entry is free.
Plan your visit now at www.ushergallery.com.
This exhibition has been curated by Dr Karolina Szynalska McAleavey, chartered architect and Senior Lecturer at the Lincoln School of Architecture and the Built Environment, and produced in collaboration with Lincoln Museum and Usher Gallery.
Sam Scorer: A Life in 14 Buildings has been supported using public funding by Arts Council England. Further support has been generously provided by University of Lincoln, RIBA, and the Friends of Lincoln Museum and Usher Gallery.