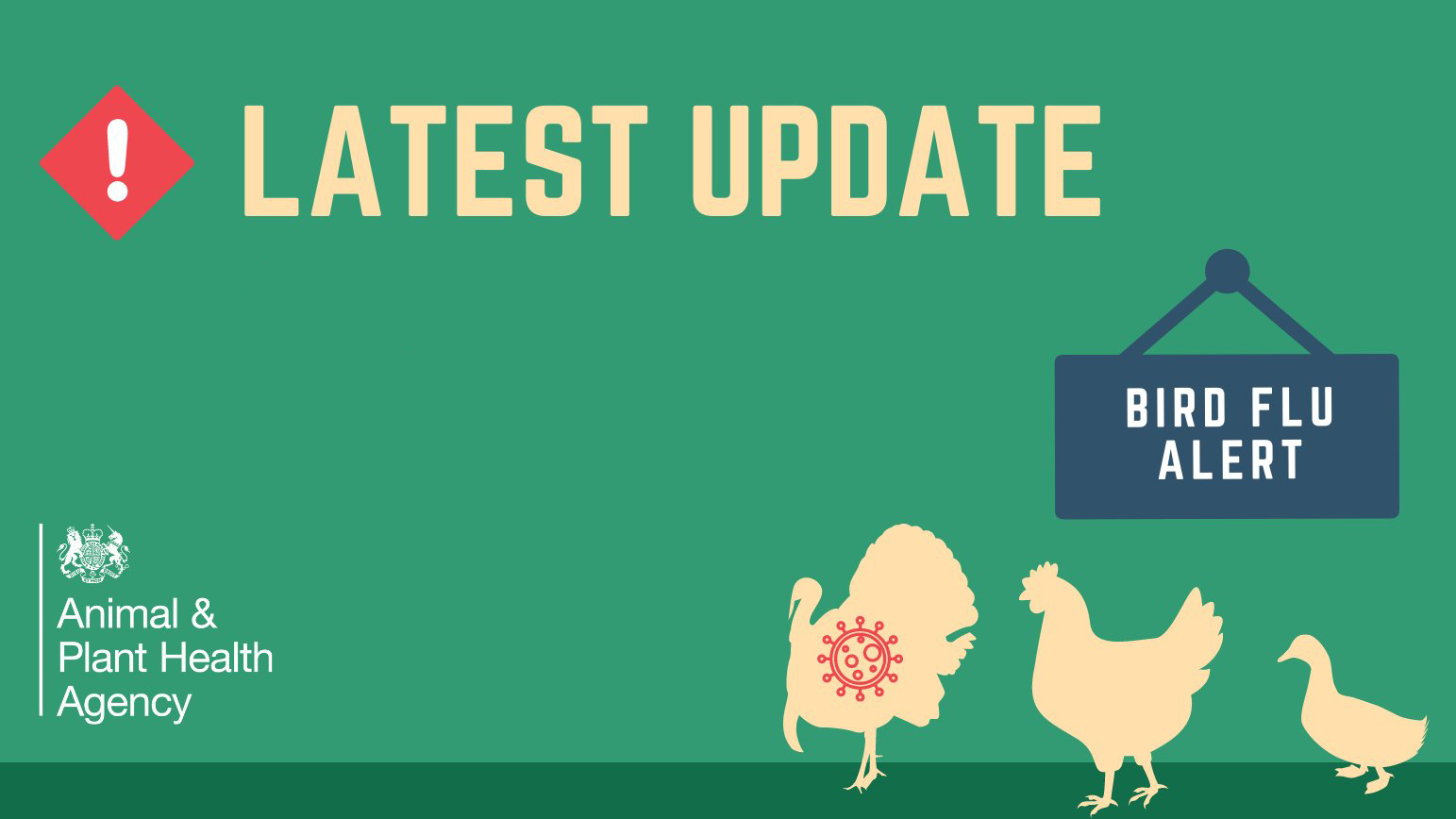 Cases of avian influenza (bird flu) H5N1 were found in commercial poultry at a premise in Donington, Spalding.
A 10km Surveillance Zone is in place around the property; the 3km Protection Zone has now been lifted.
Bird-keepers are encouraged to maintain rigorous biosecurity measures. And the public is advised to stay vigilant around dead wild birds.
If you own birds
If you suspect any type of avian influenza in poultry or captive birds you must report it immediately by calling the Defra Rural Services Helpline on 03000 200 301.
It is vital that everyone who owns birds maintains strong biosecurity to limit the risk of the disease spreading. Find biosecurity advice on the Animal and Plant Health Agency website.
If you have not already, you should register your poultry, even if only kept as pets, so you can be contacted you during an outbreak locally. This is a legal requirement if you have 50 or more birds.
Wild birds
Do not touch or pick up any dead or visibly sick birds that you find.
If you find dead wild waterfowl (swans, geese or ducks) or other dead wild birds, such as gulls or birds of prey, you should report them online or to the Defra helpline on 03459 33 55 77.
Defra will then collect some of these birds and test them to understand how the disease is distributed geographically and in different types of bird.
Not all birds will be collected and those that aren't are the landowner's responsibility to safely dispose of.
Public health
The UK Health Security Agency (UKHSA) has said that avian influenza is primarily a disease of birds and the risk to the general public's health is very low.
The Food Standards Agency has said that on the basis of the current scientific evidence, avian influenza poses a very low food safety risk for UK consumers. Properly cooked poultry and poultry products, including eggs, are safe to eat.
Find more advice for members of the public on the Animal and Plant Health Agency website.
Other pets
Avian flu primarily effects birds and there is little risk to other pets.
There have been no confirmed reports of avian flu spreading to dogs. However, as a precaution, keep your dog away from any dead wild birds you may come across. If you live within the 3km Protection Zone, you are advised to walk your dog on a lead.
There have been some cases of avian influenza H5N1 spreading to cats from eating infected wild birds, although these are not widespread. If you live within the 3km Protection Zone, you may want to consider keeping your cat indoors if it is known to catch wild birds.