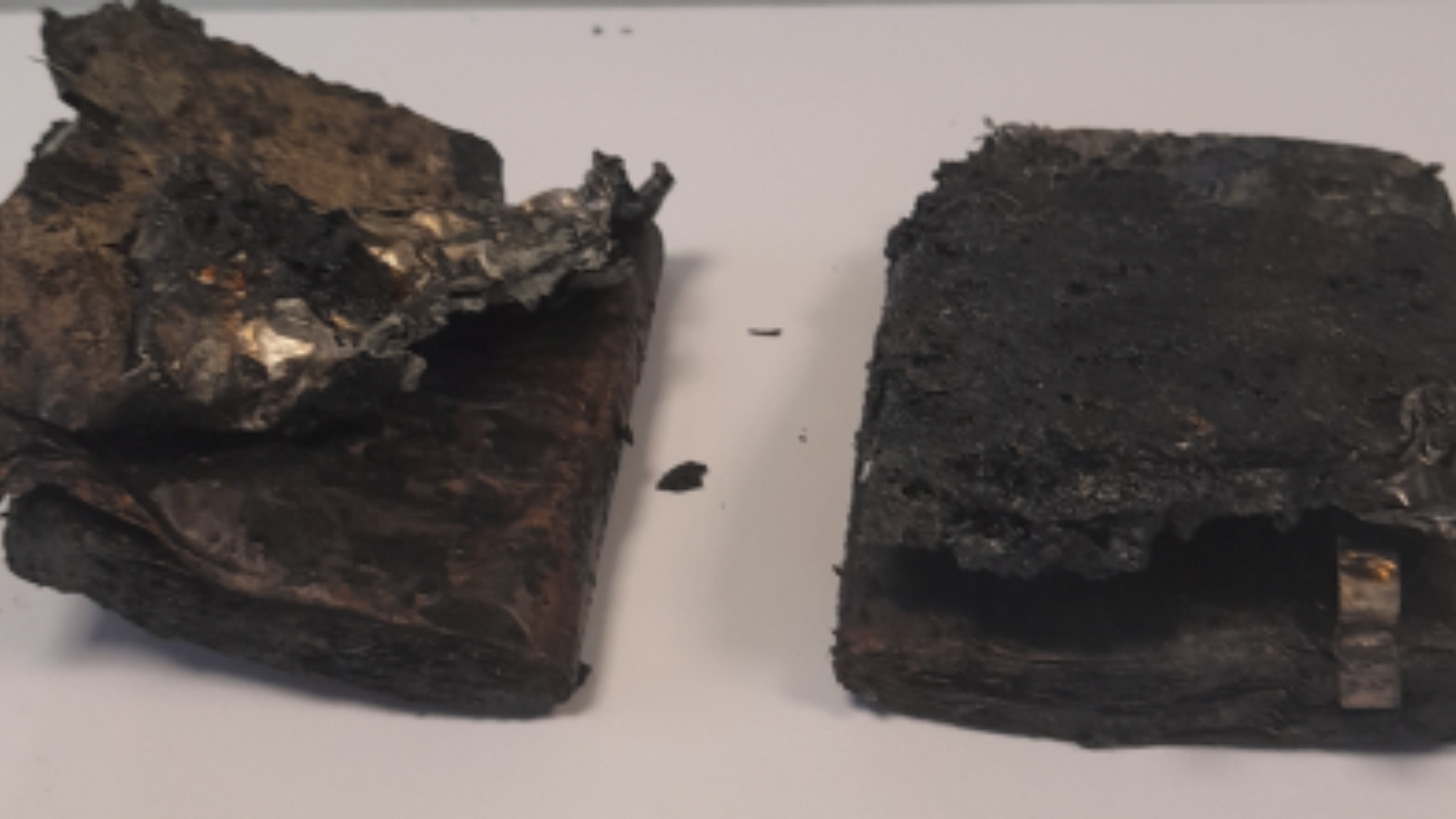 Lincolnshire councils are warning residents about the dangers of binning batteries and electricals after a fire in the back of a bin lorry this week.
A waste crew from North Kesteven District Council collecting household bins in Newton, near Sleaford, on Monday morning (Monday 13 November) had to tip the rubbish onto the road after collectors noticed a burning smell coming from the rear of the vehicle.
Lincolnshire Fire and Rescue attended the incident and identified the cause as a lithium-ion battery that had been placed into a household bin. It subsequently caused sparks and ignited when crushed in the compaction cycle of the bin lorry.
Thanks to the quick reactions of the crew, the lorry was undamaged and they were able to continue on their round.
A street scene team from the District Council cleared the waste from the road, with the help of a local farmer.
North Kesteven District Council Waste and Street Scene Manager, Nina Camm, said:
"Our very simple plea to customers is not to put any battery, electrical item or vape into any household waste bin, or indeed any waste bin. We have seen here how easily they can cause a fire and I ask you, please do not put the safety of our crews at risk."
Instead of being put into bins at home, waste electronics and batteries can be recycled safely at your local Household Waste Recycling Centre.
Batteries can also be taken to recycling points in most supermarkets and other shops that sell batteries.
And the same with vapes. They should not be placed into any bin at home or public litter bins, but returned to the store where they were bought, to a collection point, or a recycling centre, from where they can be recycled safely.
More information about what can be recycled in your bins at home and at the Household Waste Recycling Centres can be found on www.lincolnshire.gov.uk/waste.
Rachel Stamp, waste partnership and projects manager at Lincolnshire County Council, added:
"Waste gets compacted a number of times on its journey from your home to the energy from waste plant or recycling centre, and it takes just one battery to create a spark that can set the whole load alight.
"This isn't the first time we've seen an electrical item cause a fire in the back of a bin lorry in Lincolnshire. Thankfully we've not seen any injuries from electrical waste fires, but it seems to be becoming a bigger problem and we need residents to work with us to keep these items out of their bins and help keep people safe."
Dan Moss, Lincolnshire Fire and Rescue's area manager for prevention and protection, added:
"Fires at waste sites or in vehicles can often be difficult to extinguish, and can have serious effects on public health, the environment, and the safety of firefighters and local communities. As waste is compacted and bulked together, there's plenty of material for fire to spread quickly, and, depending on the type of waste burning, the fumes can be especially dangerous.
"If residents have old electronics or batteries to get rid of, I'd encourage them to think carefully about the most appropriate way to recycle them so as not to risk starting a fire."