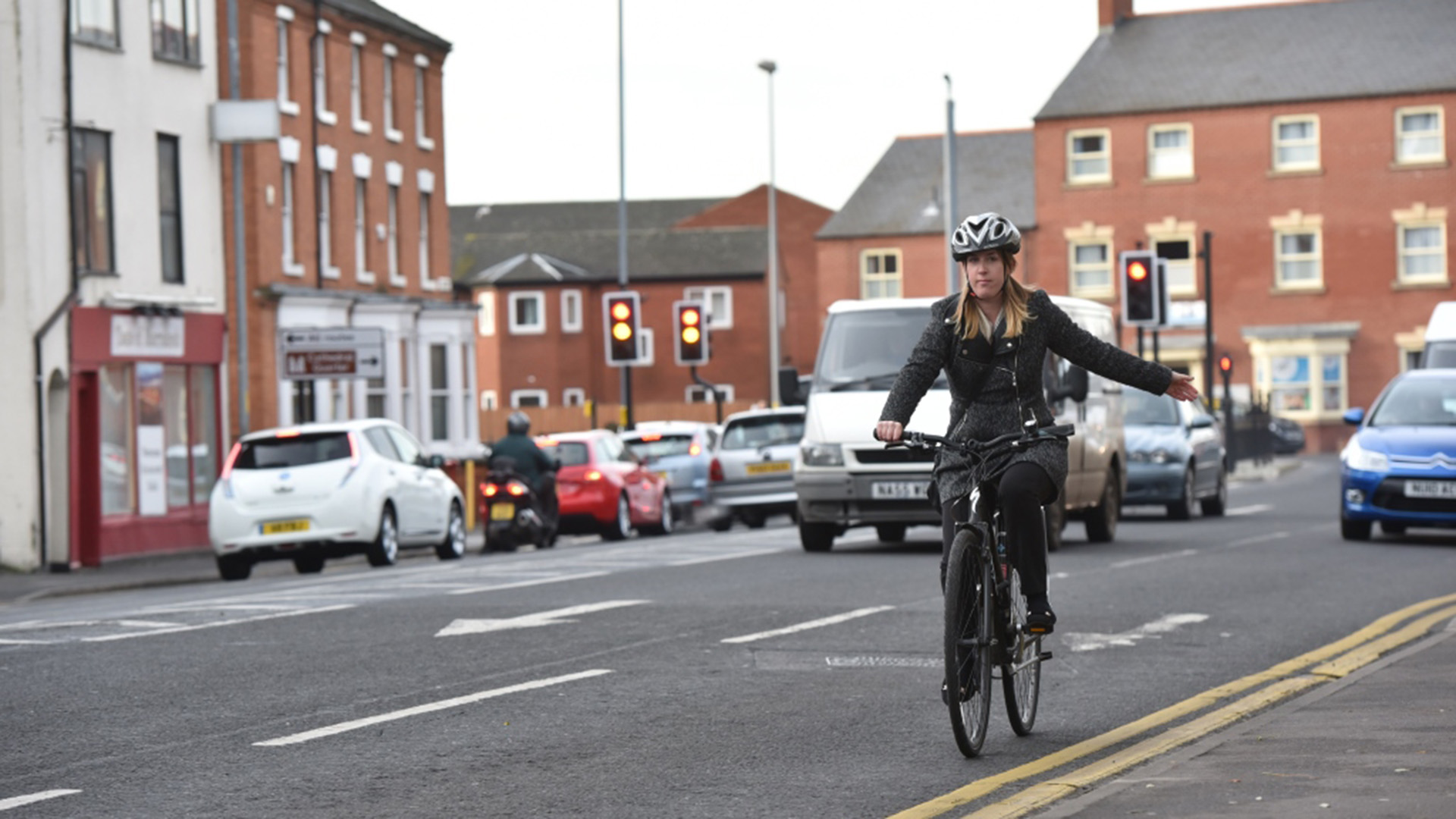 A new toucan crossing will be built on the A607 Harlaxton Road in Grantham.
The new crossing will be outside the Premier Inn near the junction with the A1. It will provide a safe route across the A607 as part of the National Cycle Network route 15, which runs from the town to Belton in Leicestershire.
The works have been funded by Highways England, through Sustrans, the national walking and cycling charity which runs and supports the National Cycle Network.
Cllr Richard Davies, executive member for highways, said:
"It may seem like a small piece of work, but by providing a safe crossing over the A607 onto the National Cycle Network, more people will feel confident to get out and explore our area on two wheels.
"As always, we'll keep disruption to a minimum for drivers whilst the crossing is installed. I'd like to thank residents for bearing with us while we make our roads safer for pedestrians and cyclists."
Work is expected to start on the crossing from Monday 17 February 2020, and last for three weeks.
The A607 Harlaxton Road will then be closed on 14 and 15 March 2020 outside the Premier Inn in Grantham to allow for the road to be resurfaced at the new crossing.
The official diversion routes during the closure will be as follows:
Westbound traffic (away from Grantham) will be diverted onto the A1 southbound, then onto the A151 at Colsterworth, and back northbound to the A607.
Eastbound traffic (into Grantham) will be diverted northbound on the A1 to the Downtown interchange, then onto the B1174, and back southbound to the A607.