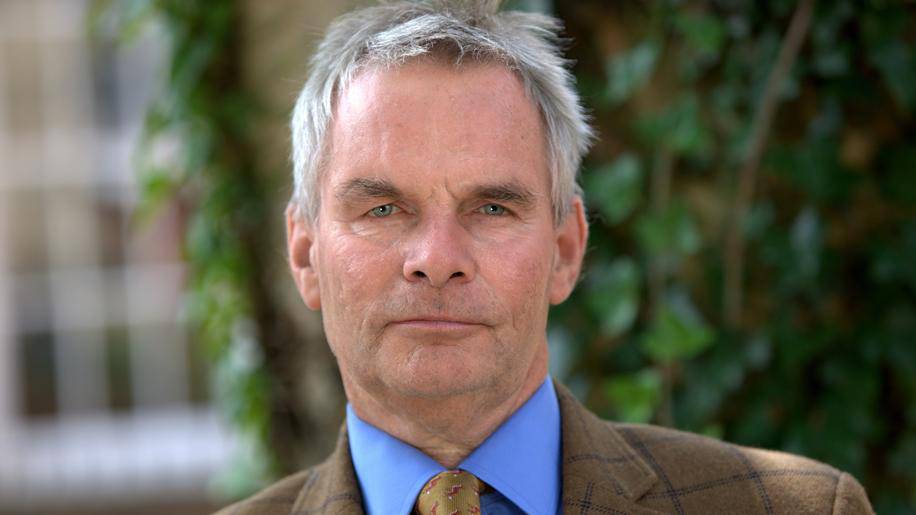 Here are the latest updates from the county council on Wednesday 20 May.
Cllr Martin Hill, leader of Lincolnshire County Council, said:
"In a step towards normality, yesterday saw the re-opening of our Household Waste Recycling Centres - or 'tips' as they are more commonly known - for the first time in two months. During the day, we welcomed over 2,000 cars to our sites, bringing garden waste and wood.
"Thanks to our new booking system, things ran smoothly, and I'd like to thank the public for arriving on time and with the right type of waste - this made life much easier for all involved.
"In light of this success, from next Monday 25 May, the tips will be able to accept cardboard, paper and glass as well. We will extend this even further the following week, accepting electricals, scrap metal and black-bagged residual waste from Monday 1 June.
"Time slots for this week and next are still available, and more will be released on Tuesday 26 May. To book, visit the council website or call 01522 782070."
You can make a tip booking at www.lincolnshire.gov.uk/clickandtip
Cllr Hill added:
"Last week, the government announced an additional £600m for infection control in care homes. We have now learned that we will receive nearly £10.5m of this money, which will help us to reduce and prevent coronavirus outbreaks in care homes, and keep some of our most vulnerable residents safe.
"The government has also announced a £54.3m boost for Lincolnshire roads, with the money going towards increased maintenance and improvements allowing people to travel more easily by bike or on foot.
"While this additional funding is welcome, it's vital that something is done to ensure that the long-term financial security of local councils is not jeopardised by the coronavirus pandemic. So the leaders of England's largest councils have called on the government to introduce a £5bn income guarantee for local authorities
"Thanks to our careful financial management over recent years, and the additional support from the government, the county council can continue to provide the vital services our residents rely on during this difficult period. However, there are serious question marks about our future income, which, coupled with rising costs, will present challenges for our authority.
"Given the huge role local councils continue to play in dealing with the pandemic, we feel it is only fair that they receive a similar level of financial protection to that offered to businesses and the health service.
"Finally, I was pleased to receive the news yesterday that RAF Waddington is to become the new home of the Red Arrows, keeping them in Lincolnshire. This is something we have been campaigning for, and we wish them many more years of success in their home county.
"Although it's disappointing they can't stay at Scampton, we will work with West Lindsey District Council and MP Edward Leigh to ensure there is an appropriate use for that base going forward."
Debbie Barnes, chief executive at the county council, said:
"With the government easing restrictions on the amount of time we can spend outdoors, I hope that you have been able to take advantage of the great weather we've been enjoying over the last few days. It certainly makes a welcome change from being stuck indoors.
"However, please continue to follow the advice on social distancing and stay safe - that way we can keep things moving in the right direction.
"A very important step forward was taken yesterday, when the Secretary of State for Health and Social Care announced a significant expansion to Covid-19 testing programme. From now on, anyone can be tested for the virus, so, if you have symptoms, visit www.nhs.uk/coronavirus for further details.
"This is a vital part of the government's test, track and trace plan, which will hopefully allow us to ease the lockdown over the coming months, without risking a second peak of the virus.
"We are beginning to see indications of life slowly returning to normality, and I'm sure you will have also seen a lot in the news over the last few days about plans for some children to return to school next month.
"I would like to reassure the parents out there that local schools are carefully considering the proposals, and we are working with them to make sure the school environment is as safe as possible, if the plans are given the go ahead. We also continue to offer advice on how best to support those pupils who are learning from home.
"In light of the potential re-opening, last week we wrote to parents about school transport. At the moment, it's important that school transport is only used by those that really need it, so we're asking parents and carers to take their children to school unless they have no other option. If you cannot transport them then you must contact us as soon as possible. Similarly, if you no longer require school transport, please let us know.
The email address to contact for school transport is [email protected]. Find out more about school transport.
Debbie added:
"It's now eight weeks since the lockdown was announced, and while we are now able to spend more time out of the house, this is still a difficult situation.
"This week is Mental Health Awareness Week, a chance for us to reflect on how we're dealing personally with a whole range of issues. The theme this year is 'kindness', and I would like to celebrate the kindness and support we're giving each other and our communities during this challenging time.
"I know that some of you will be struggling with feelings of isolation, and I would like reassure you that you are not alone - there is support available. You can find a wide range of useful advice on the NHS's Every Mind Matters website, which includes tips for those who find it difficult being stuck at home and those who are worried about the coronavirus.
"I hope you all continue to stay safe and look after each other."