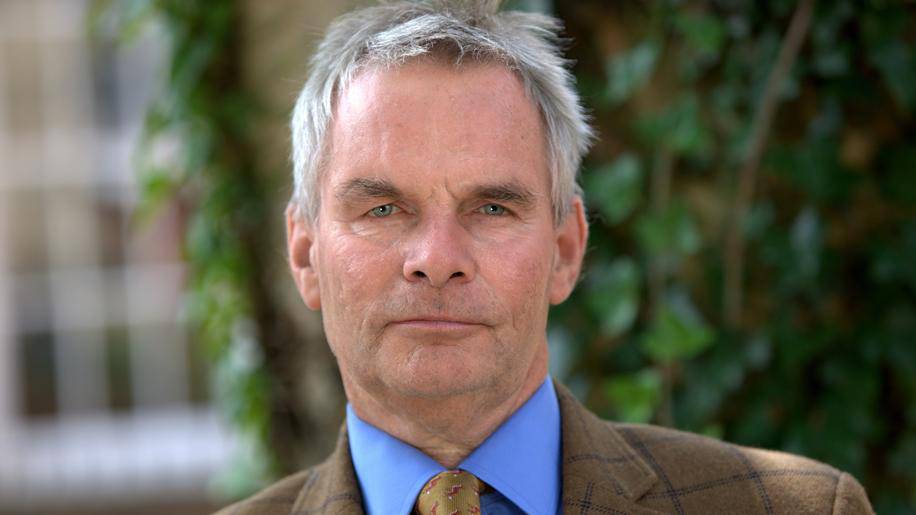 Latest updates on council services – Thursday 28 May 2020.
Cllr Martin Hill, Leader of Lincolnshire County Council, said:
"As we head towards June, and gradual easing of lockdown measures, we will be playing a role locally in the new NHS Test and Trace service that begins today.
"This is the government's national plan to dampen down the spread of Covid-19 and to manage outbreaks where they occur. This means we can start to do more of the things we enjoy and things we need to do, safely.
"The guidance means those who have been in close contact with someone who tests positive must isolate for 14 days, even if they have no symptoms.
"For most people, a national app and phone service will be the way they can access testing for coronavirus and get instructions and guidance if there is an outbreak in their area.
"Our role here at Lincolnshire County Council is likely to be focused on investigating and resolving complicated local outbreaks where people cannot access the app or phone service.
"We have been actively preparing with a range of organisations who come into contact with more vulnerable people, so we are ready to play our part.
"The government has also asked councils to develop local political leadership through setting up outbreak management boards with our key local partners.
"The idea is that if small outbreaks in communities, schools or even an individual street are identified, the board can take measures to isolate the problem. This would replace national lockdowns with individual isolation and local action to tackle an outbreak.
"We are still waiting on further details on how this will be set up with partners and how it will be funded.
"Of course, the more people who follow the instructions, the more we keep our communities and families safe. And the sooner we can get back to normal.
"You will know that currently primary schools are expected to start welcoming children in some age groups back from Monday 1 June.
"Around 200 primary schools have confirmed that they will be re-opening from next week to reception, year 1 and year 6 pupils.
"Local schools have been carefully considering the government's proposals for re-opening and looking at how they can introduce the necessary measures to keep schools safe for pupils and staff.
"The majority of schools are planning to re-open next week, but there are a few who are not confident in doing so at this point. The decision to re-open rests with the schools, and we are sure that each has the best interests of their pupils and staff at heart."
"If your child is returning to school or is continuing to attend because you are a keyworker, we are asking that wherever possible, you take them yourself.
"If you are eligible for school transport and absolutely can't transport your child, please let us know as soon as possible so we can arrange transport."
Use the school transport form to request assistance or call 01522 782020.
Chief Executive, Debbie Barnes, said:
"A big thank you to everyone who has used our tips in the last couple of weeks since we re-opened them for some types of waste. We're so pleased with how the new booking system for the household waste recycling centres has been going – and we've had some really great feedback from residents too.
"Everyone has followed the rules and been really understanding about some of the new measures we've had to put in place, so thank you all for this.
"As a reminder, if you have rubbish to dispose of, you will need to book an appointment to visit the tip, so we know there won't be too many people close together, at any time.
"Please check first that we are accepting the type of waste you want to get rid of.
"We've just released thousands of slots for visits to our household waste recycling centres across the county for next week - between 1 and 7 June.
"Three of these days will be only for black bagged non-recyclable waste only – helping you get rid of any rubbish that has built up at home, quickly and easily.
"There is good availability of booking slots and it means you are unlikely to have to queue for a long time or come into contact with anyone during your visit."
Remember - you need to book a time slot – and the best way to do this and to check what we can accept, is using our click and tip booking service.
Debbie added:
"Thank you as well to our care homes in Lincolnshire. I know they are doing all they can to keep their residents safe and healthy, and helping residents who are unable to see family and visitors.
"They have a lot of experience in enhanced cleaning to help protect residents and staff from infections which might occur all year round. The challenge of coronavirus has meant following additional cleaning guidance and we are supporting individual homes who might have problems accessing cleaning supplies.
"We are continuing to support care homes with testing too. The new testing portal for care homes launched by government some weeks ago is making it easier for care homes to arrange deliveries of coronavirus test kits.
"Over 70% of our care homes have applied for testing through this portal as those vulnerable people over 65 are prioritised initially."
Access all the latest information about council services and what we are doing to help during the continued coronavirus recovery in our Coronavirus support and services area.