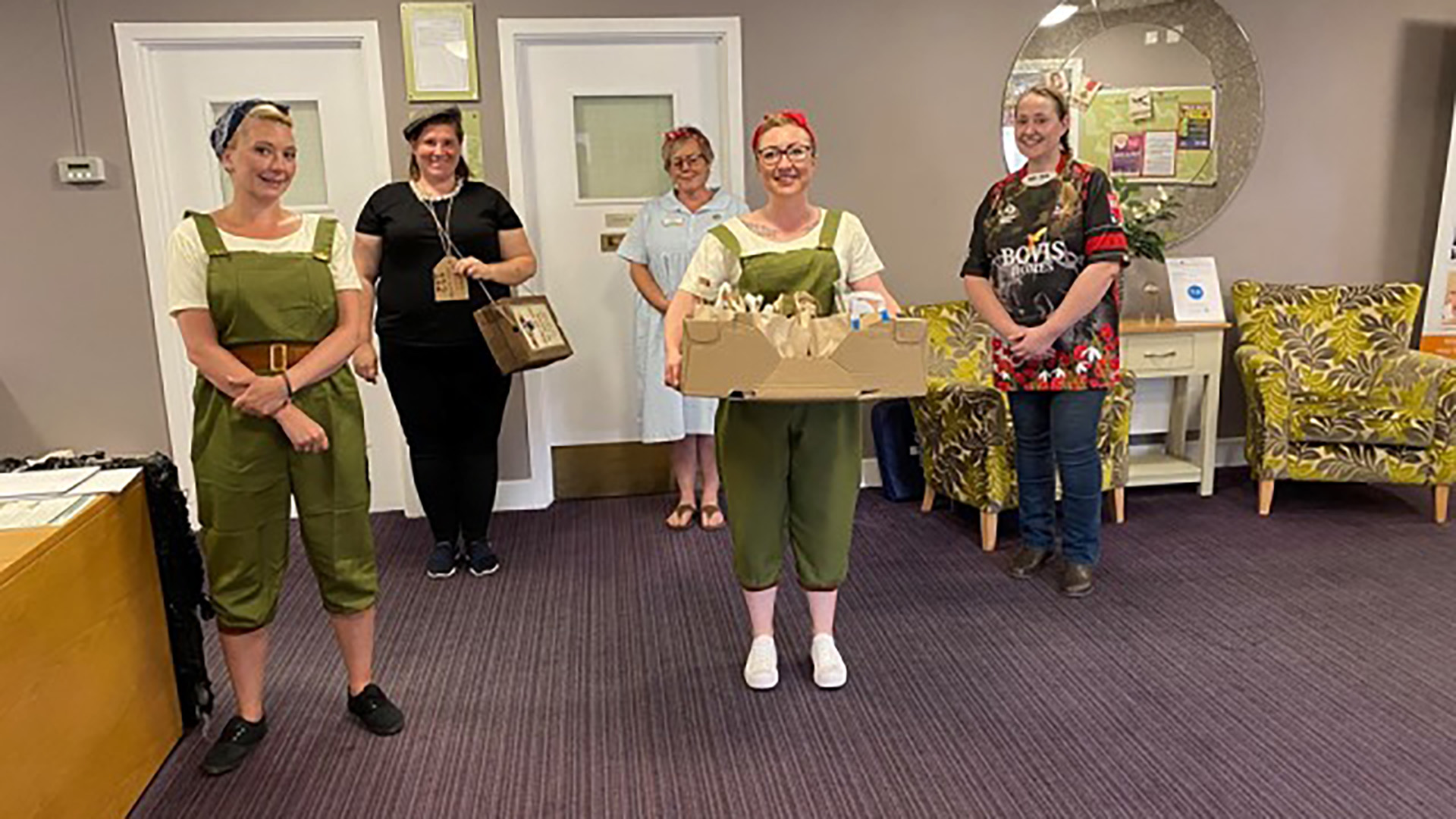 Each county councillor has £3,000 from the fund to award to community groups of their choice.
Among several grants, Cllr Ray Wootten has awarded £1,000 to the Grantham Community Effort group, (formerly South Lincs Community support group), which is helping many individuals throughout the Covid 19 crisis.
Cllr Adam Stokes has also awarded £500 to the group, and Cllr Linda Wootten has given £300.
Member of the group, Jayne Robb started the Grantham Area Covid-19 Support page on Facebook at the beginning of the coronavirus outbreak in mid-March.
The page grew very quickly, reaching nearly 11,000 members, and at one point was the fastest growing page in the UK.
It now has an admin team of eight, and has filtered more than 250,000 posts.
Many groups use the page to share information and requests for help on activities such as making scrubs, distribution of food and collecting prescriptions.
Cllrs Ray and Linda Wootten said," We chose this group as one of several to support as they are helping an astonishing number of people throughout very difficult times, and mobilised very quickly and efficiently.
"As well as the Facebook page, they are addressing problems created by social isolation and the impact on people's mental health. The funds will help them purchase several tablet computers and Internet dongles, and volunteers will visit people safely in the community who are not online and help them access services and information.
"This can be a lifeline for many people, meaning they can Facetime their grandchildren and keep in touch with their families."
Cllr Adam Stokes added, "Jayne and the other volunteers are doing an amazing job, supporting others who need it, and really showing a genuine community spirit."
The group is also delivering 'Mental Health' care packs, contain items such as magazines, a puzzle or craft activity, chocolates, personal care items and information on mental health support.
The packs are delivered by volunteers, so residents have a friendly point of contact. Council funding has contributed to the payment of DBS checks for key volunteers and correct PPE.
Additional funding from Cllrs Ray and Linda Wootten enabled delivery of VE75 goody bags to veterans, and treat-based goody bags being given to Grantham Army Cadets so they could also join in the commemorations.
Volunteer Jayne Robb added "We're very grateful for the councillor funding which means our group can continue to support those who need it, well into the future.
"As a group we have come to realise that members of our community will need support for possibly months and even years to come, beyond the current Covid 19 crisis. This will certainly not cease once the lock down period is ended, particularly for those who will have ongoing mental health needs."
Grants given by Cllr Ray Wootten from community fund :
£1,000 to Grantham & Rural Area Community Effort group
£500 to Royal Antidelluvian Order of Buffaloes (RAOB)
£500 Grantham Lions Club
£500 to Grantham Foodbank
£500 Age UK (submitted)
Cllr Linda Wootten:
£1000 to Grantham Food bank
£300 to Grantham & Rural Area Community Effort group
Cllr Adam Stokes
£500 to St John's Ambulance
£500 to Grantham & Rural Area Community Effort group
£500 to LIVES
£500 to Age UK
£500 to Grantham Foodbank
£500 to Fund Raiser for Gowns and Masks for Grantham Hospital