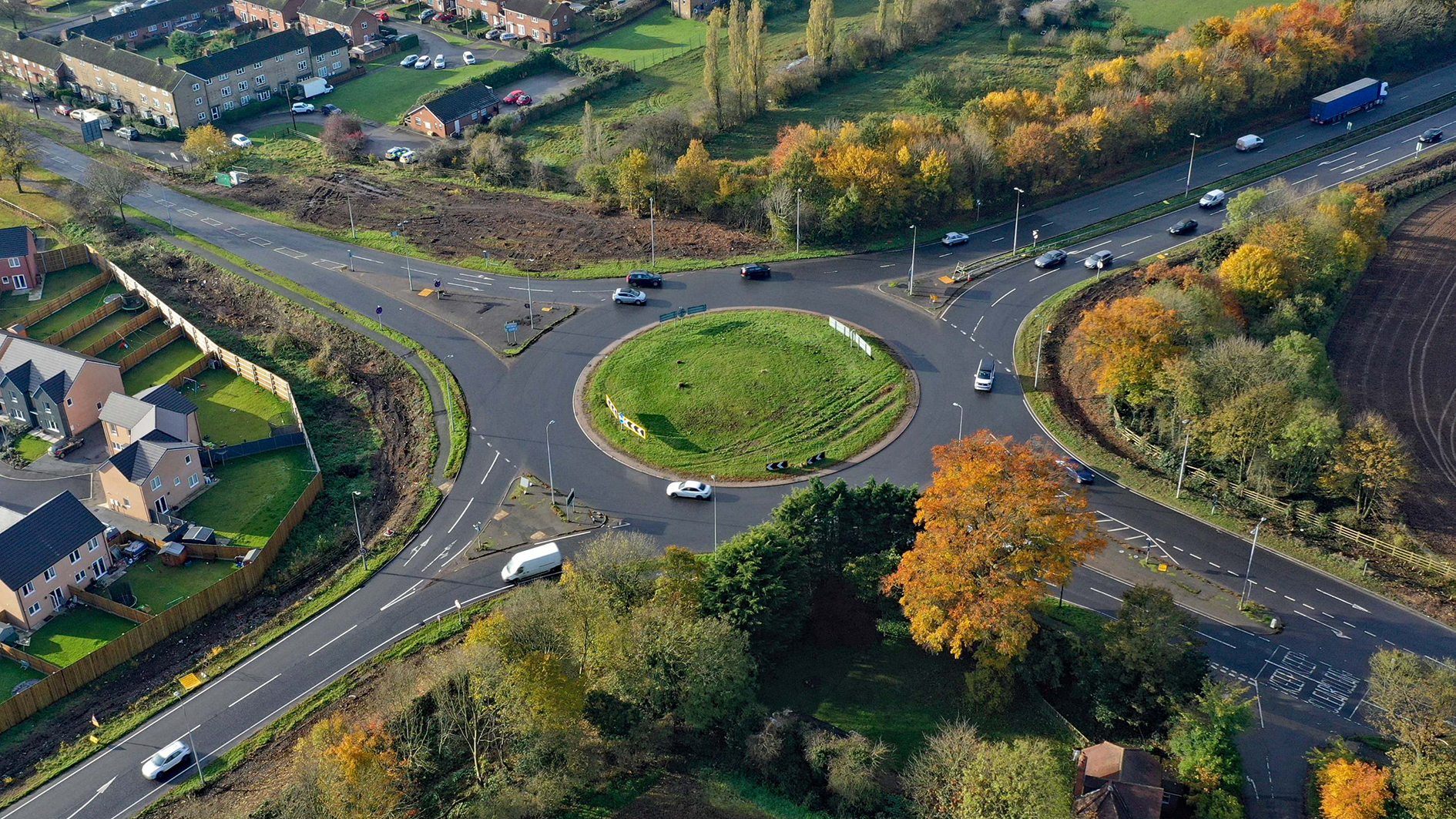 Despite a month-long shutdown in April, works to improve the A46 Riseholme Roundabout are now continuing to move steadily ahead.
Cllr Richard Davies, executive member for highways, said: "Our improvements at Riseholme Roundabout are continuing to progress in spite of the ongoing pandemic the country and world is continuing to deal with.
"Our contractor, Breheny, has identified new systems of working to keep crew members at a safe working distance from each other as they continue to improve the roundabout.
"However, the site being shut down in April has led to the project's completion date moving back from summer to autumn.
"Despite this minor setback, the team has accomplished a lot over the past three and a half months – but there's still a lot left to do.
"Over the next month, the team's main focus will be on northwest and southeast corners of the roundabout including excavations, drainage works, kerbing and laying new road surfacing in some areas.
"They'll also be making a start forming the embankment and carrying out drainage and kerbing works at the southwest and northeast corners."
In addition to the temporary 30mph speed limit and lane narrowing in place for the duration of the scheme, other upcoming traffic management near the site includes:
Tuesday 26 May for one week – temporary two-way traffic signals from 9pm to 6am at the roundabout's southern arm (Riseholme Road)
Wednesday 10 June for three evenings – temporary traffic signals from 9pm to 6am at all of the roundabout's approaches
Multiple weeks of traffic management on the A15 starting in mid-June for utility diversions. Details are still being finalised. Specific dates and times will be announced in the coming weeks.
Since starting work in February, the project team has
Constructed six new manholes with connecting drainage
Installed ten new street lighting columns and electrical feeds
Built up the southeast corner's and northwest corner's embankment
Completed the main Anglian Water diversion near the roundabout's northern arm
Removed the existing islands at all of the roundabout's approaches and raised these areas to the existing road's level
Dug trial holes and lowered the level of the roundabout's northwest and southeast corners
Cllr Davies continued: "We're now getting to the stage of the scheme where people will start seeing some additional traffic management near the roundabout.
"This will likely cause some disruption for people that regularly use this route, but I want to assure everyone that the short-term inconvenience will be well worth it in the end, particularly once we start seeing traffic moving much more smoothly on this stretch of the A46 when the project is complete."
The £4.2m improvement project is being funded via £2.4m from the Greater Lincolnshire Local Enterprise Partnership and £1.8m from an Integrated Transport Grant.
For more information about this and other major highways projects, visit www.lincolnshire.gov.uk/major-projects.