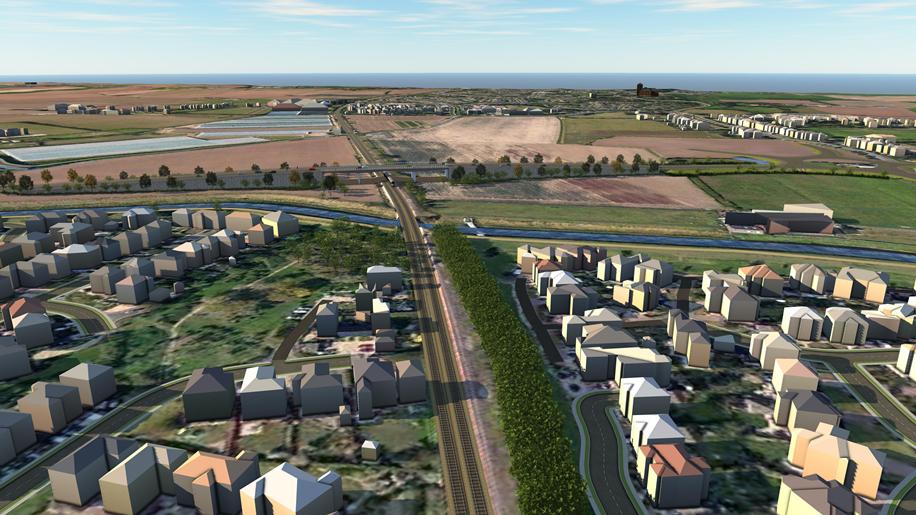 Archaeology and other preliminary works for the relief road's northern section will begin in early July ahead of breaking ground later this year.
Below is a schedule of the planned pre-works, subject to suitable weather:
w/c 29th June for one week – delivery and set-up of welfare facilities for preparatory works
w/c 6th July for up to 16 weeks – archaeological investigations
w/c 6th July for 2-3 weeks – removal of two Spalding Road properties
Cllr Richard Davies, executive member for highways, said: "As part of these early enabling works, Eurovia will be taking down two properties on Spalding Road while a team of archaeologists carries out a 16-week investigation of where we'll be building the northern section of the new relief road.
"The team will also be setting up the project's site compound over the coming months.
"Eurovia will then return in September, once bird-nesting season has ended, to carry out vegetation clearance, including the removal of trees and other vegetation growth along the route – all ahead of us commencing main construction works this autumn.
"We're expecting the northern phase of the scheme to take about twenty months to complete, as it involves building a new five-arm roundabout that will link Spalding Road to Vernatt's Drain; a signalised 'T' junction at the western end and into what will be Section 4 of the relief road; and a rail bridge over the Lincoln to Peterborough line."
For more information about the scheme, visit www.lincolnshire.gov.uk/swrr.