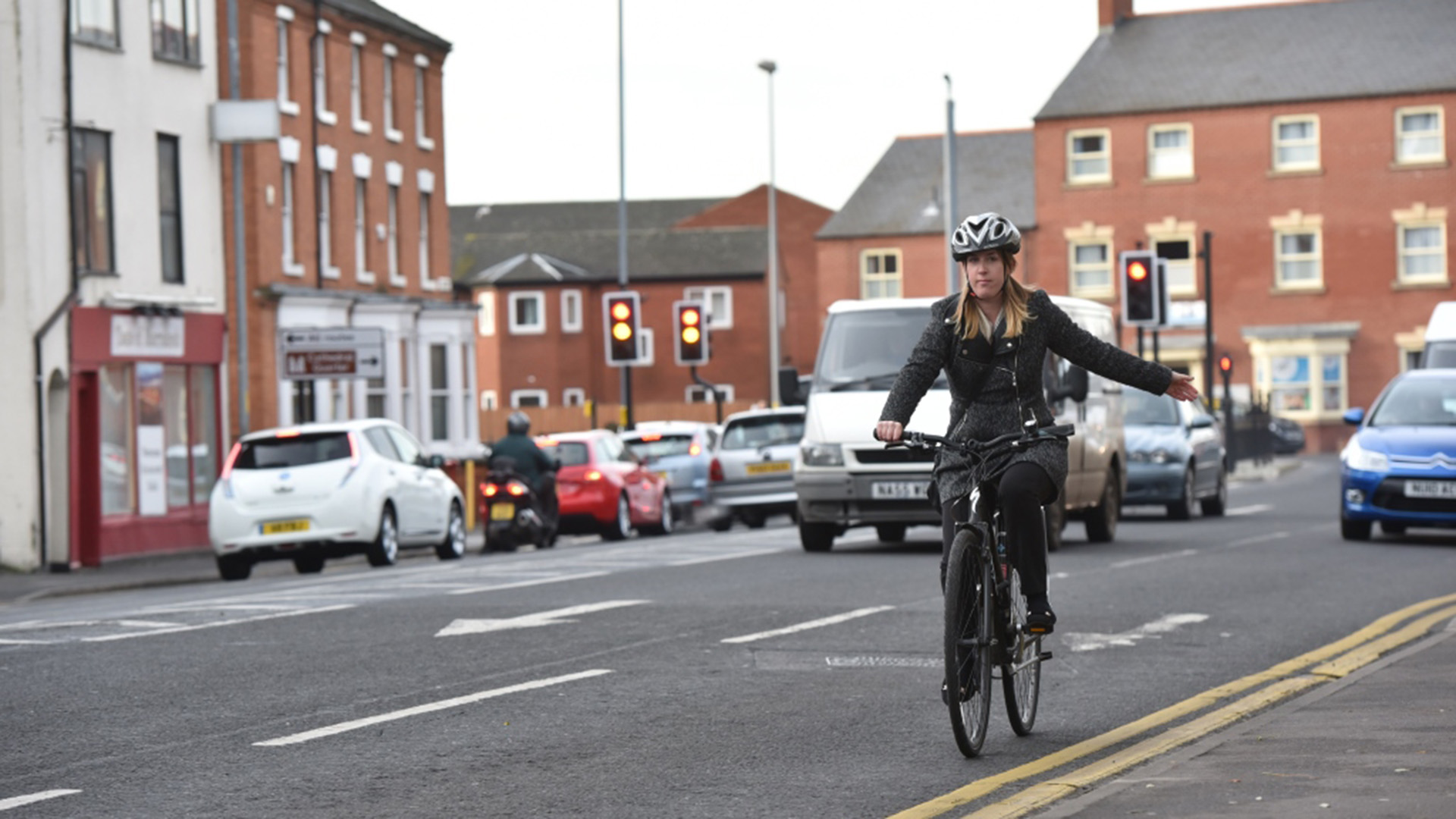 Cllr Richard Davies says he is disappointed in the DfT's decision, but that plans are being firmed up to develop the county's cycling infrastructure.
Lincolnshire County Council submitted plans to the Department for Transport for funding to make changes to our town and city streets as part of the emergency active travel fund. The council has been awarded 50 per cent of the £211,000 applied for.
Cllr Richard Davies, executive member for highways, said:
"It's disappointing that we've only been awarded half of the funding we applied for from the emergency active travel fund. The Department for Transport never revealed what criteria the bids would be assessed against, so councils were left to guess what specific boxes they would be expected to tick, and given very little notice to complete the online form.
"Looking at the funding allocations, it seems that once again rural authorities across the country have been dealt a worse hand than large towns and cities. However, we will still make the most of the £105,500 we have been given and we're firming up our plans now. Spending this money in full and being able to indicate how we could have spent more will be a powerful message back to the DfT.
"We're putting a lot of consideration into improving our infrastructure and making sure it is useful. Temporary cycle lanes that just fizzle out leaving the cyclist to attempt to merge back into vehicle traffic are worse than nothing at all. We want to ensure our infrastructure is linked up.
"This DfT funding pot was for immediate, temporary changes – just a small part of the ambitious, multi-million pound plans we have for developing our cycling network. As well as pressing ahead with comprehensive cycling and walking plans for each of our towns, we're working with North and North East Lincolnshire councils on a Greater Lincolnshire cycling programme, and applying for the Get Building Fund held locally by the Greater Lincolnshire LEP.
"There is a second, larger round of emergency active travel funding later in the year – worth over £800,000 for Lincolnshire – and we're already working on our plans to make sure we secure as much funding as possible."
The Government launched the emergency active travel fund in May 2020 to support more sustainable transport as part of the country's recovery from the coronavirus pandemic. Local authorities will be allocated funding in two phases:
To support the installation of temporary improvements and projects for the COVID-19 pandemic.
To create longer term projects.​
Lincolnshire County Council was provisionally allocated £211,000 for phase one, and £842,000 for phase two: a total investment of just over £1m. However, before receiving any funding, the council must submit satisfactory plans to the Department for Transport.
Phase two is expected to take place later this year.