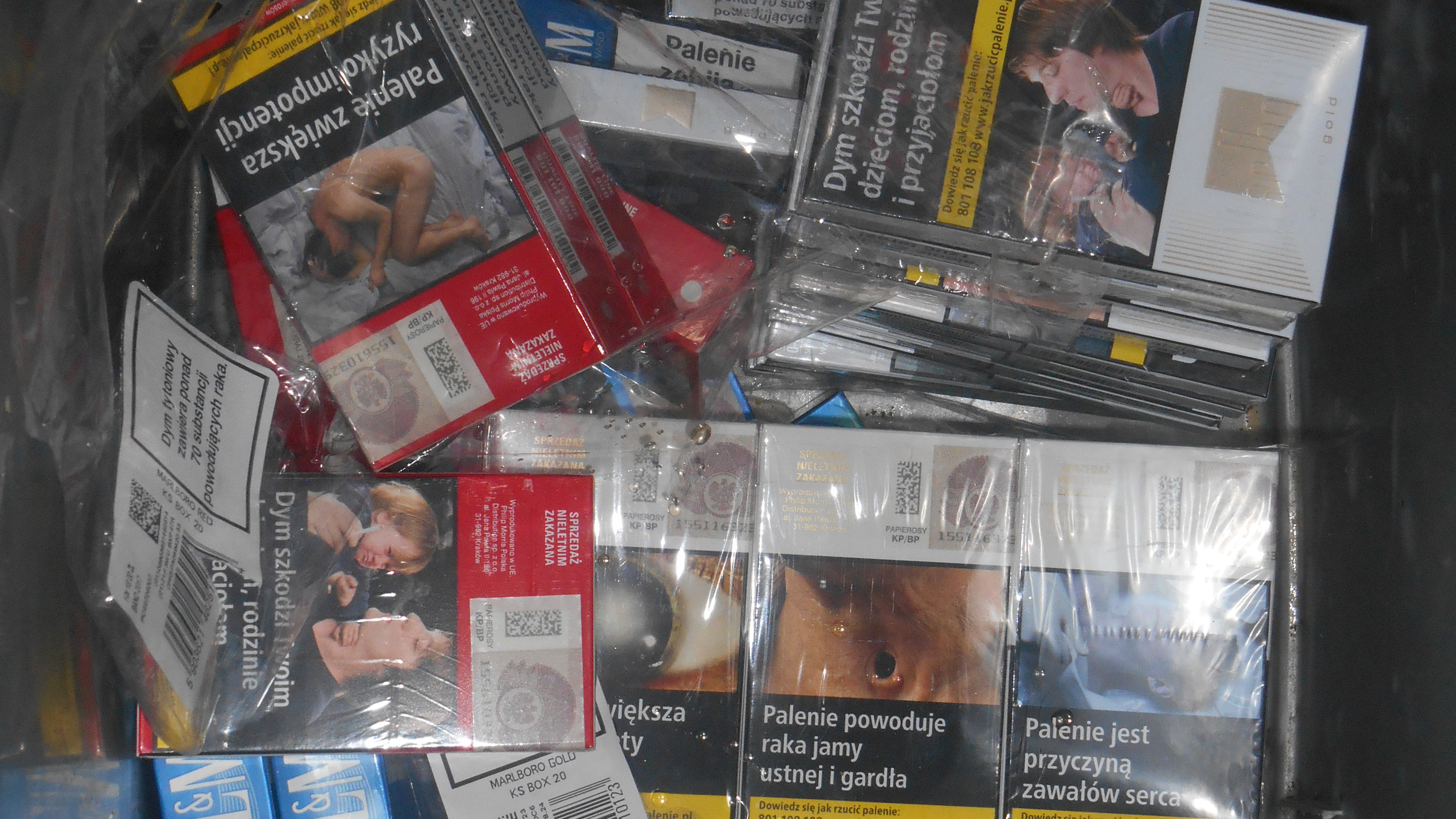 Lincolnshire Trading Standards has secured a prosecution against Muhiballah Yasen for selling illegal counterfeit cigarettes from the European Foods Ltd store on High Street in Lincoln.
Thirty six year old Yasen – of Monks Road, Lincoln – appeared at Lincoln Crown Court on 28 July 2020 for offences relating to the supply of counterfeit, dangerous, and illegal cigarettes from the premises at 93 High Street, Lincoln.
Yasen initially sold counterfeit cigarettes to an undercover officer from the shop in 2017. Subsequent raids on the premises in 2017 and 2019 uncovered over 91,000 illegal cigarettes and 32kg of illegal tobacco.
During sentencing, the judge stated that the offences warranted imprisonment, however he took into account Yasen's sole responsibility for the care of his child and instead handed him a 15 month prison sentence, suspended for two years.
Yasen was also ordered to complete 200 hours unpaid work, and pay £1,200 towards prosecution costs.
The judge advised him that he would go straight to prison if he offended again.
Andy Wright from Lincolnshire Trading Standards said: "It is important that the penalty awarded to Muhiballah Yasen is seen in context.
"It was not alleged that Yasen was the owner of the goods, nor was it alleged that he ran the operation. He was little more than a shop assistant which goes to show how seriously the courts view these offences.
"I personally warned Yasen about the seriousness of the offences he was involved in. Unfortunately he took no notice of my warning and continued selling illegal cigarettes.
"Dangerous, illegal, counterfeit cigarettes is a major problem that we're tackling in all Lincolnshire towns. What customers often don't realise is that there are direct connections between illicit cigarettes and organised crime groups involved in people trafficking, exploitation, and drugs. These are crimes which are far from victimless."
The store at 93 High Street has a 10 year history of illicit cigarettes sales and multiple Trading Standards prosecutions as a result.
In 2018, Operation Aladdin was launch by Trading Standards to combat illegal cigarette sales by targeting premises landlords. As a result, the landlord of 93 High Street was successfully prosecuted in 2019 for offences under the Proceeds of Crime Act.
Trading Standards has now rolled out Operation Aladdin to most problem premises in Lincolnshire, the early results of which have been very encouraging.
If you have information about illegal tobacco being sold in your area, please report this anonymously to Crimestoppers by visiting crimestoppers-uk.org or by calling them on 0800 555 111.