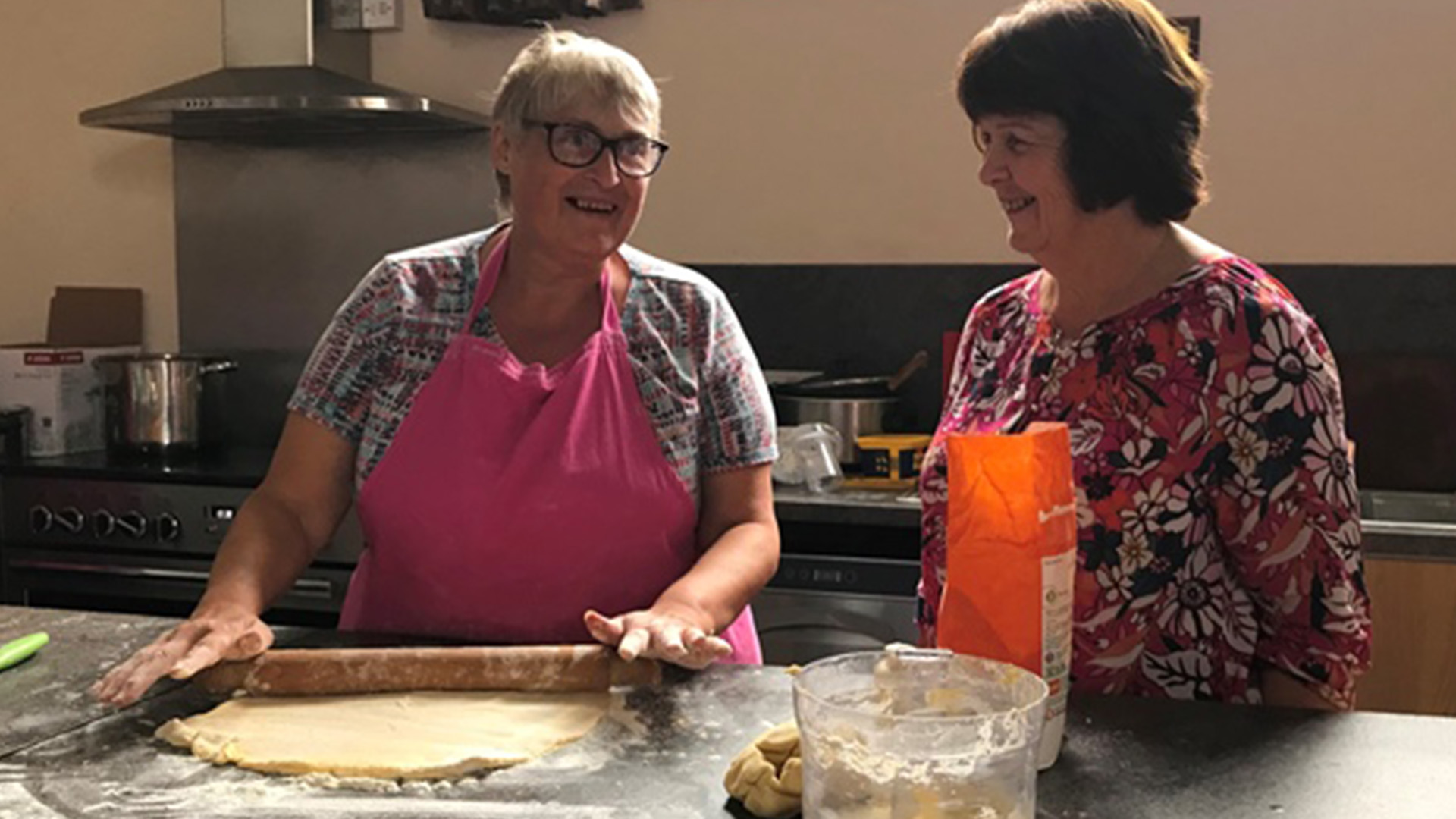 Lincolnshire County Council's community fund was set up on 9 April to support local community groups during COVID 19. To date, almost £140,000 has been awarded in grants to voluntary groups.
Deputy leader of the council, Cllr Mrs Patricia Bradwell OBE (Woodhall Spa and Wragby Division) has chosen several community groups to support.
Cllr Bradwell comments, "These have been exceptionally challenging times for many people during Covid 19, and it has been wonderful to see communities pulling together and helping others, shopping, collecting prescriptions and many other acts of kindness.
"As the county moves into a recovery phase, community groups and organisations still need our support.
"One group I chose to support with a grant of £500 is Wragby ChEF, whose amazing volunteers have thrown themselves into providing healthy, cooked meals to vulnerable and isolating residents, as well as nutritious lunches for all children in the town.
"They've also worked with Wragby Young Farmers who are running the local foodbank."
Since schools closed in March to most children, the group has provided more than 3,348 lunches for local children including 60 chicken dinners on one day, and during the last half term, 48 fresh pitta pizzas together with fruit, a sandwich and yoghurt.
By 6 August, 1,176 hot meals on wheels have been delivered to doorsteps all around Wragby, with roast dinners being a favourite. The food bank has provided 193 boxes, available to residents in need.
Norma Higton, chair of Wragby ChEF said, "When coronavirus started we saw that some residents would need support, and decided as a group that we wanted to help, and ensure that no one in the community would go hungry.
"For some people the delivery of hot meals is their only social contact, and we also wanted to ensure that children in Wragby would be able to access a nutritious lunch every day.
"We really appreciate the grant, and the Wragby Methodist Church who have allowed us to operate from their premises. We will continue to operate these services as long as they are needed."
Cllr Bradwell also awarded £300 to Hemingby Support Group set up to help vulnerable residents during lockdown.
The village pub, the Coach and Horses had closed, but it reopened as a village shop enabling residents can buy groceries.
The landlord is also cooking hot meals for residents, and volunteers are checking that people who may become isolated are well, through regular phone calls.
Further grants awarded by Cllr Bradwell include:
£200 to Baumber Volunteer Group group, supporting vulnerable residents through shopping, collecting medication and any support as directed by Lincolnshire Resilience Forum
£200 to Bucknall Parish Council for the Bucknall community group, shopping for the elderly and supporting their wellbeing.
£500 to Woodhall Spa and Kirkby on Bain Coronavirus Community Support, running a food bank and helping residents through shopping, prescription collections and Phone a Friend call backs to those who are shielding and self isolating.
£500 to the Woodhall Spa Group of Churches which includes a large church in Woodhall Spa, and churches in Stixwould, Bucknall, Horsington, Langton and Kirkstead. All have been closed for the last few months and needed financial support to buy PPE and specialist cleaning products to ensure the churches will be safe for parishioners to visit.
To find out more about the community fund see www.lincolnshire.gov.uk/communityfund.