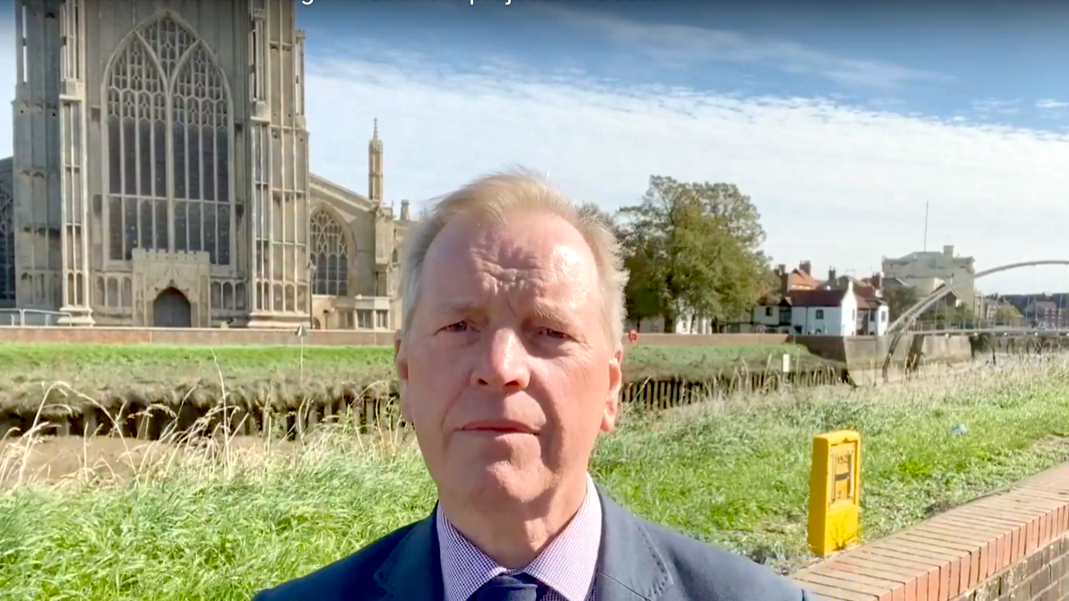 "Boston is one of Lincolnshire's most important towns, and the county council has invested heavily to ensure a brighter future for the area," said Cllr Michael Brooks, councillor for Boston Rural.
He added: "Good roads are vital for both residents and businesses, and we've made a number of improvements to keep people moving.
"In 2017, we invested £1.5m to reduce congestion at Sutterton Roundabout, an important link for the local agri-food sector. And last year, we spent £300,000 improving Kingsway, replacing the worn-out surface with a new, safer one.
"Currently, a £350,000 facelift for Boston's Town Bridge is nearing completion, which will protect this Grade II listed bridge from corrosion.
"We're also working with the Environment Agency to protect land close to the Port of Boston from flooding, giving businesses the confidence to invest safely.
"In a bid to attract more visitors to the town, we've made significant investment in improving the waterside environment, increasing access and public use of Boston's waterways.
"And later this year you'll see a new structure, celebrating the 400th anniversary of the Pilgrim Fathers journey to America, installed at Scotia Creek. The metal viewing platform and artwork will be a poignant reminder of the role our county played in the story of the Mayflower Pilgrims in the 1600s. It's one of several installations in the area that we hope will provide a focus for visitors next year.
"One of the council's top priorities is ensuring that our young people get a good education, giving them a firm foundation for the future. To achieve that, we need to make sure they have the right environment to learn in.
"Over the last few years, we've invested almost £3m in maintaining and improving local schools, nurseries and children's centres.
"Notable investments include over £600,000 to refurbish the former Amber Hill Primary School, to create an additional site for the Pilgrim School. And a further £800,000 has been spent on expanding Sutterton Fourfields Primary School and Haven High Academy, helping to meet a rising demand for places.
"Looking to the future, we've recently started construction on a new £13.2m special school, named Boston Endeavour Academy, which will ensure all children in the local area are able to receive a high-quality education as near their family as possible.
"In addition, the project has resulted in some improvements being made to Boston St Nicholas Primary School, which is located next to the new facility.
"We also want to keep our communities safe, and over the last few months, residents across the county have been benefitting from the roll out of an £8m investment in new fire engines and state-of-the-art fire and rescue equipment. The fire stations in this area, including Boston, Kirton and Donington, will all be better equipped to deal with emergencies.
"By making these important investments, we're helping to ensure that Boston remains a great place to live, work and visit."