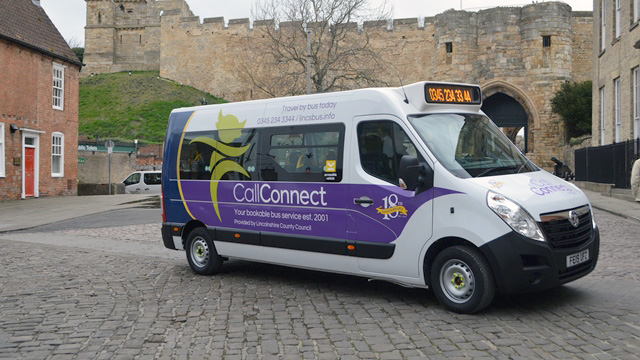 Passengers travelling on Lincolnshire's CallConnect buses will soon be able to pay by tapping into new technology.
New ticket machines offering contactless payment are set to be installed in all of Lincolnshire County Council's CallConnect buses in the coming months, starting with vehicles operating in the south of the county from mid-October.
The machines will make it quicker and easier for passengers to board and people will be able to pay with contactless bank cards, or with mobile phones using Apple Pay or Google Pay.
Cllr Richard Davies, executive member for transport on Lincolnshire County Council, said:
"This is a significant investment by the council which will make it easier and more attractive for people to travel on buses. We are constantly looking for ways to improve the passenger experience, and this technology will make it more convenient and safer when using public transport".
The first contactless ticket machines will begin operating during October before they are rolled out to the rest of the CallConnect fleet. Other bus operators and routes throughout the county are set to follow suit later this year and in the first part of 2021.
Passengers using their concessionary bus pass can tap their card rather than simply show it to the driver.
The electronic ticketing machine will provide information which helps operators to better understand how services are used so they can improve.
CallConnect is Lincolnshire's on demand bus service, allowing passengers to connect to their local communities and other transport options. Register for CallConnect and book your journey now at lincsbus.info/CallConnect/contactless.