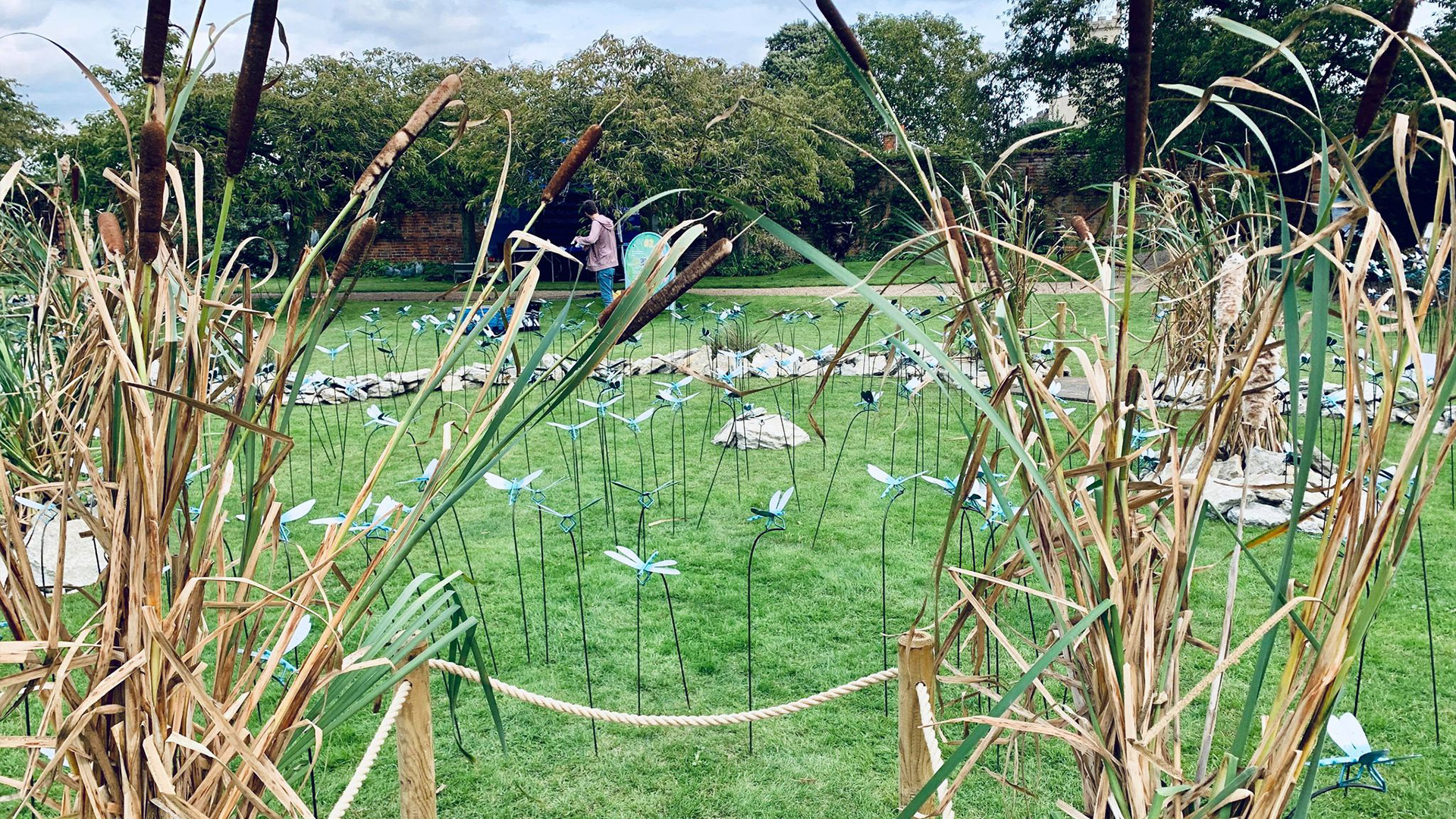 A team of five from Eurovia helped St Barnabas dismantle and remove its Dragonfly display at Doddington Hall and Gardens.
The display, which St Barnabas Hospice was able to continue running despite coronavirus, saw a beautiful arrangement of stones and plants set-up outside the hall and gardens where people could dedicate a handcrafted iron dragonfly to a loved one.
When it came time to remove the display, which was in place last month, Eurovia was readily on-hand to assist the teams to remove the plants and stones and ensure the safe transport of the dragonflies themselves.
Caroline Swindin, Fundraising Development Manager for St Barnabas, said: ''On behalf of all the team, I would like to extend our sincere thanks to Eurovia for volunteering with us for the day.
"Your offer of help came just at the right time and was invaluable to us in dismantling the Dragonfly display efficiently and safely within the required timescale."
Brendan Brennan, Contracts Manager for Eurovia, said: ''We're committed to social value, want to make an impact, and work hard to deliver above and beyond any contractual requirements. It is very encouraging to see our people care for others in the community. Well done guys!"
Despite these challenging times, St Barnabas is continuing to provide vital care and support to Lincolnshire patients and the families of patients living with a life limiting or terminal illness.