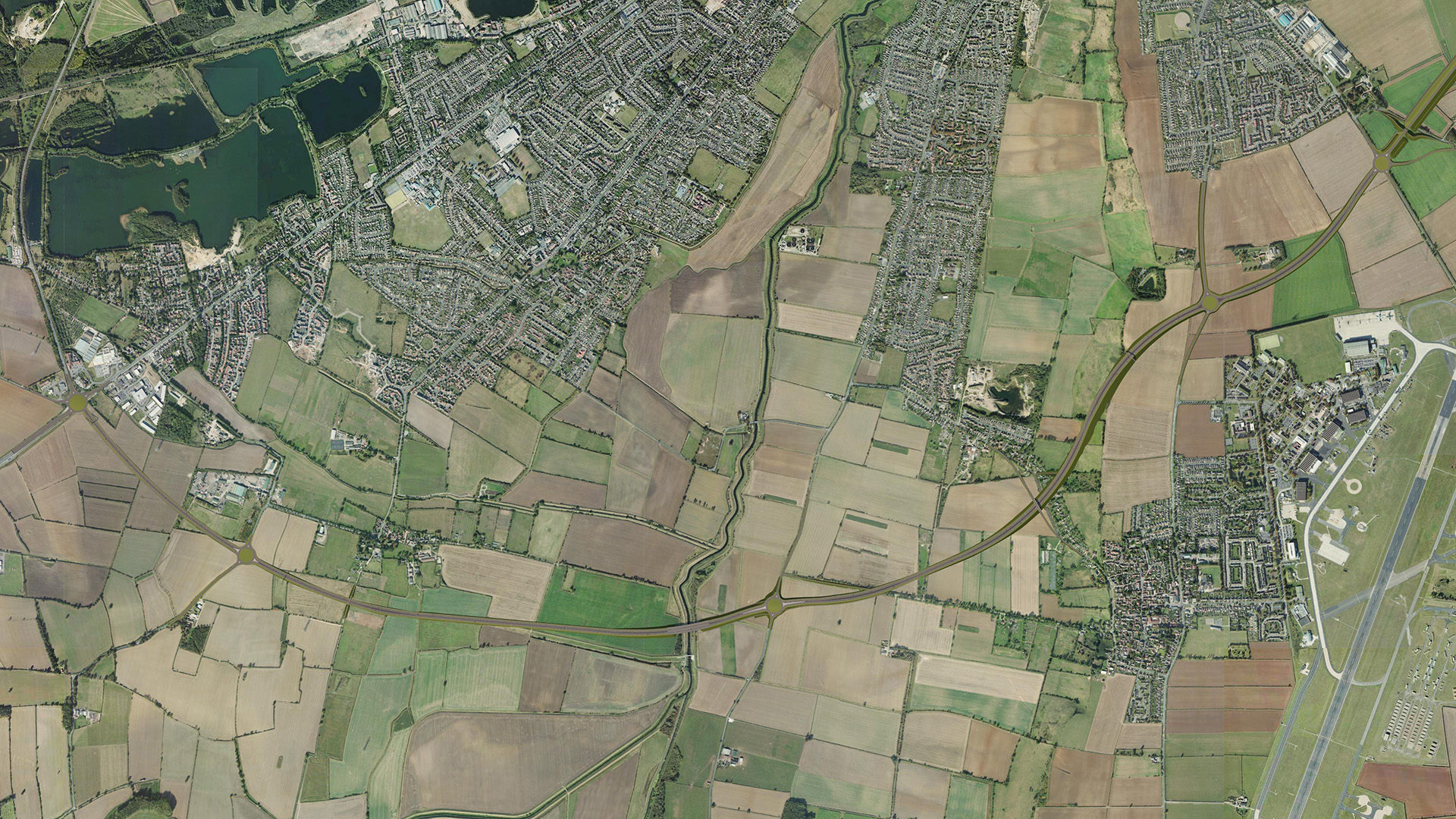 Lincolnshire County Council has been allocated £110 million from the Department for Transport (DfT) towards building the North Hykeham Relief Road.
Cllr Richard Davies, executive member for highways, said: "We're incredibly pleased that central government has acknowledged the important role the North Hykeham Relief Road will play in better connecting Lincolnshire to the rest of the East Midlands region and country.
"Not only will it better connect the A46 between the Midlands through to the Humber ports, but it will also form part of Lincolnshire's coastal highway, making it easier for people from all over to get to our beautiful coast.
"And locally, it will help us meet the area's growth target and cut traffic in and around North Hykeham, Lincoln and the surrounding villages by forming the final section of a complete ring road around the city."
The £110 million allocated from DfT will come from government's Large Local Majors programme.
The remaining budget will be funded by Lincolnshire County Council and developer contributions, which the council will forward fund.
The current scheme cost, included in the council's outline business case for funding, is £155 million.
Cllr Davies added: "We used Government's industry recognised road cost estimation process to determine the expected cost of the new relief road, and the total that came out was £155 million.
"However, based on past experience with managing projects like the Lincoln Eastern Bypass and the unexpected issues that can arise, it's possible that the cost estimate of the road will go up before we break ground.
"We're well experienced in delivering major infrastructure projects so are preparing for this potential and are ready to cover additional costs that arise as we progress things further.
"The next steps in getting the project off the ground will be completing detailed design, purchasing land and submitting a planning application.
"Once we've progressed all of these big pieces of work, we'll have a much clearer picture about when we will be starting on site. However, our plan is to start building the road in 2025."
Simon Statham, head of technical programmes at Midlands Connect, said: "Midlands Connect prioritised this project last year in a submission to Government, seeking funding for the most critically-important highway improvements.
"It's really pleasing to hear the scheme is going to be progressed, and we will continue to work with Government and local partners to ensure these improvements are put in place as soon as possible.
"This route is hugely important for local businesses and exporters, as it will reduce congestion on the nearby A46 and ease access to the Humber Ports, which act as a vital international gateway for many exporters."
When built, the scheme will see a new dual carriageway built, linking the A46 Pennells Roundabout to the newly constructed Lincoln Eastern Bypass, creating a complete ring road around the city.
As part of the project, new roundabouts will be built at South Hykeham Road, Brant Road and Grantham Road. A number of bridges will also be constructed, including at Station Road and over the River Witham.
For more information about this and other major highways projects, visit www.lincolnshire.gov.uk/majorprojects.