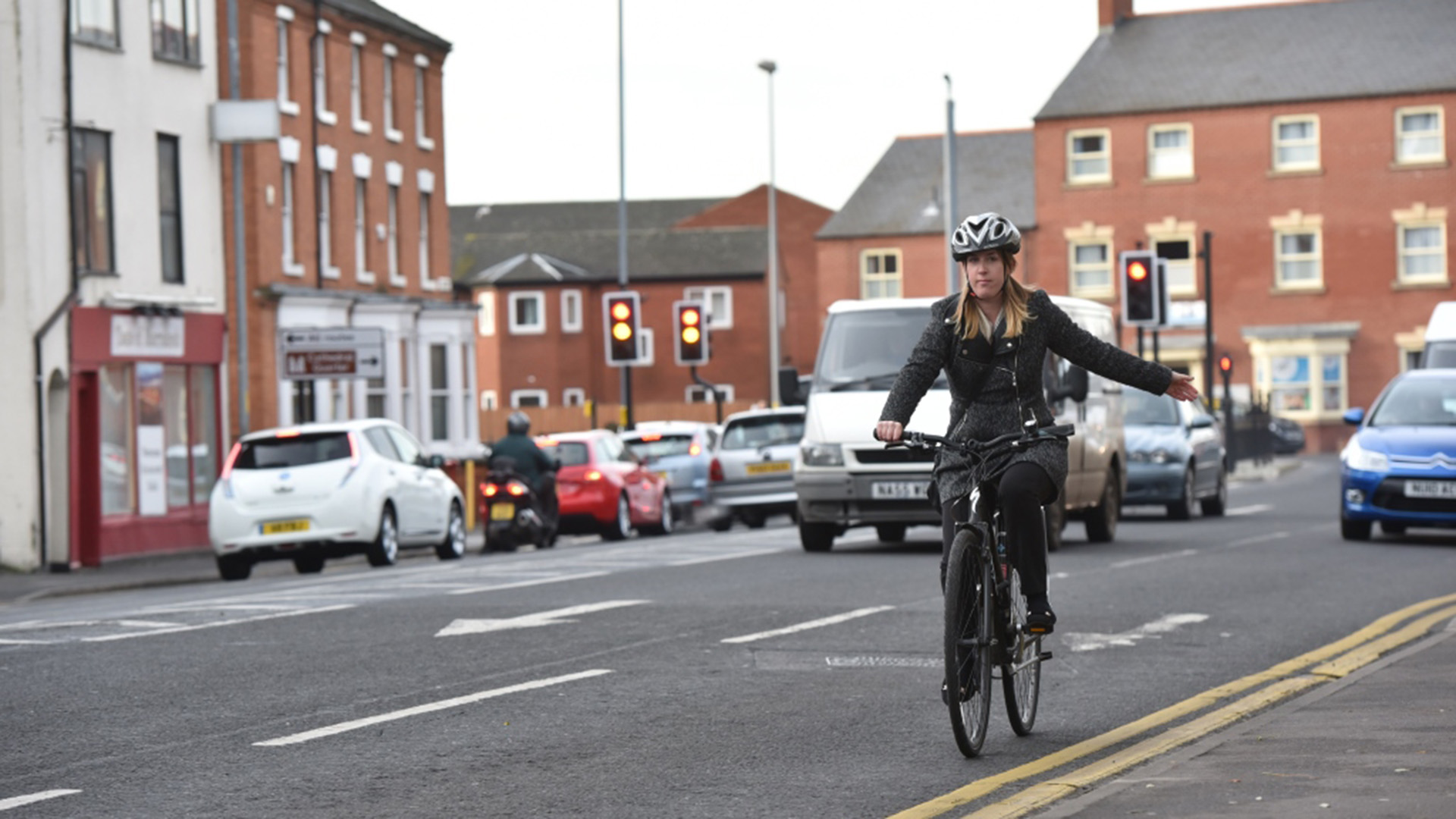 We're seeking the views of residents, businesses and organisations on plans to make walking and cycling easier in the county.
The Department for Transport (DfT) awarded Lincolnshire £799,900 to be used to give people more opportunities to choose walking and cycling for their day-to-day journeys, to boost active travel and reduce traffic congestion.
After inviting members of the public to submit their ideas, and hosting a virtual cycling summit with local stakeholders last year, the county council has developed eight prospective schemes.
The schemes being consulted on are:
Boston east-west cycling corridor
Grantham active travel zone
Lincoln and North Hykeham, Newark Road cycle lane improvements
Louth active town centre
Mablethorpe High Street active travel corridor
Skegness Lumley Road active travel corridor
Spalding town centre active travel zone
Sturton by Stow low traffic neighbourhood
If they are supported by the public, each of the schemes will initially be installed temporarily for between a year and 18 months.
After this time a decision will be made after further engagement with local residents and organisations whether to maintain them.
Our survey is open from Wednesday 17 March until Sunday 16 May 2021; complete the survey now.
Cllr Richard Davies, executive councillor for highways at Lincolnshire County Council, said:
"This cash won't just benefit walkers and cyclists. For every journey we can make active travel a viable option for, we'll take a car off the road, reducing congestion and pollution for all of us.
"For this second tranche of the fund, the DfT have given us more time to spend the money and implement schemes.
"This gave us the chance to draw up the plans with the communities they are for, and now we're consulting on the schemes to make sure they're appropriate and will be used.
"Last year, data from fitness app Strava revealed over 16,000 more cyclists took to Lincolnshire's roads in 2020, compared with 2019, including thousands more cycling commuters.
"And, since opening the Lincoln Eastern Bypass with its separate shared-use path alongside, it has proved extremely popular with walkers, runners and cyclists.
"It's clear that there is an audience and an appetite in the county for these facilities.
"As well as the eight schemes in this consultation, we're also looking at plans for a similar project in Stamford – which we'll share more details about once they are finalised – and we're keen to hear your ideas for other improvements we can make to our walking and cycling network.
"Let us know where they'd like to see new cycle lanes, widened paths, or road closures and we can factor these ideas in to our future plans. You can submit their ideas to us through WidenMyPath."
You can submit your ideas for pavement widening, new cycleways or road closures online at www.widenmypath.com. The site allows you to pinpoint on a map where you'd like to see changes.
In the first round of the active travel fund, Lincolnshire County Council received £105,500 and invested in new cycle parking across the county, pop-up cycle lanes, and the part-pedestrianisation of Horncastle Market Place.