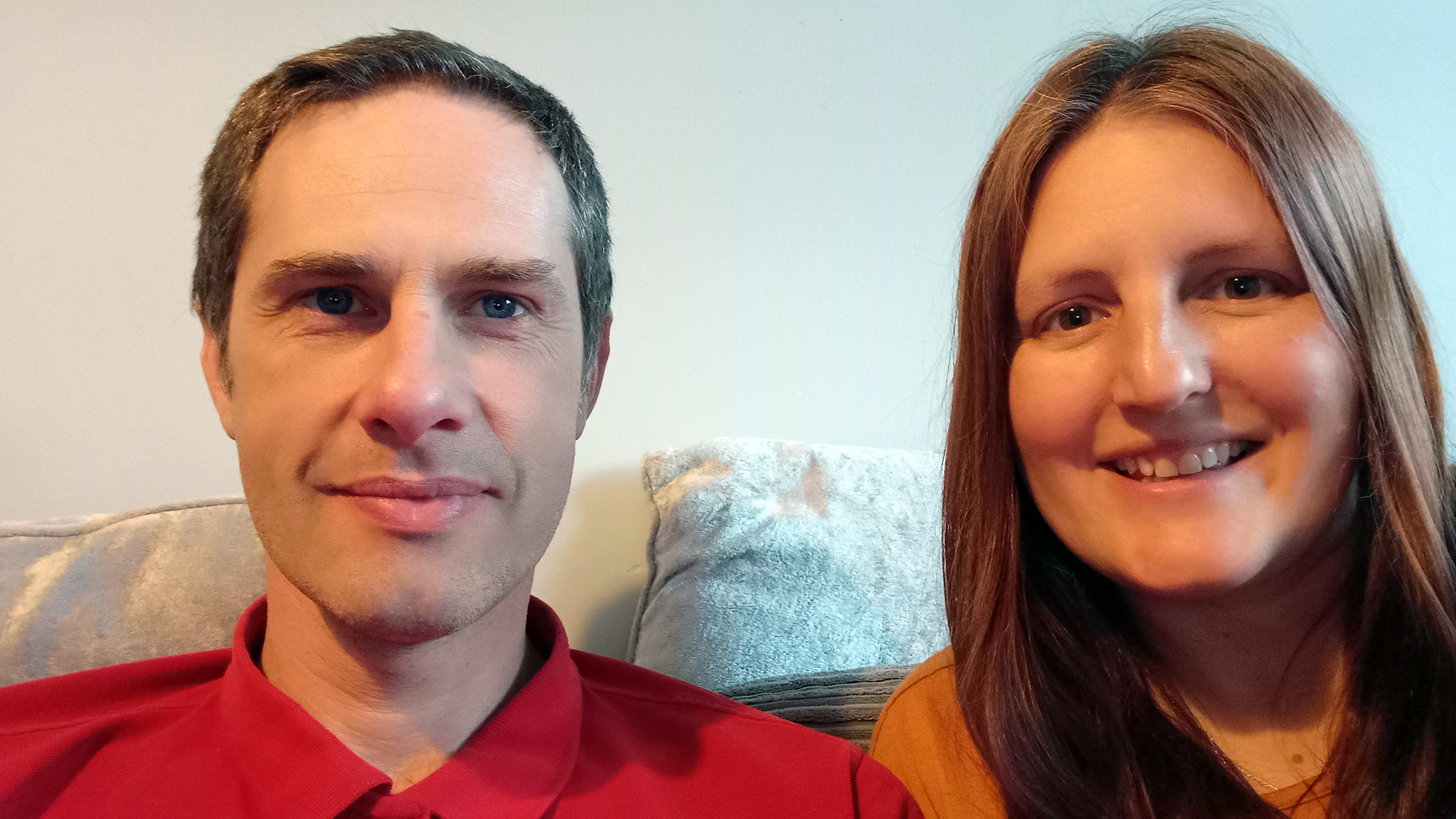 Being a foster carer can be a challenging role, but it is also hugely rewarding. Read how Jo and Che manage a busy household.
Jo and Che were approved to foster in 2016. They have two birth children, now aged 12 and 21, and adopted a little boy who came to them at five days old and is now three.
Che works full time and is a shift worker so is often home in the day time. Jo was a school teacher when they began fostering, but has now given up work to be a full-time foster carer.
Jo was fostered from the age of 12 until she grew up, and had a really positive experience, which she wanted to be able to give to other children. Che was brought up by his grandparents.
They share their experience.
"When we met, we discussed fostering and because of our own upbringings, we agreed we wanted to be able to provide a safe, loving home for children that needed it. However, at that time, we didn't have the space to be able to pursue it further. In 2014, we moved into a bigger house and upon hearing a radio advert for foster carers in our area, we decided to find out more and we've never looked back.
"For us, fostering is about more than just a placement, it's a way of life."
"The children that come into our home are considered a part of our family from day one, not just by us, but by our friends and extended family. The children join us on family holidays and days out as well as events such as weddings etc. We have had several children staying with us over the last five years and have loved watching them grow and develop whilst in our care.
"Our first arrival was a 13 year old boy who had been out of mainstream education since the beginning of Year 7. During his time with us, he grew in confidence and managed to return to mainstream school and achieve some of his GCSEs before enrolling on a college course.
"We currently have four boys with us, aged between four and 11, and although this can sometimes be challenging, the rewards far outweigh these challenges. We have seen all of these boys grow in confidence and resilience, trying things they would never have dreamed of and achieving huge successes, and it has been amazing to be a part of their journey.
"For anyone considering fostering, we can highly recommend taking that first step of getting in touch with the fostering team. We can guarantee that you will receive lots of support, training and advice to help you along the way, not only in the initial stage of the application process but for the whole of your fostering journey. There is also lots of support amongst fellow carers and we count ourselves lucky to be able to consider many of them to now be good friends.
"For us, fostering has been an extremely positive and enriching journey, although there have been many difficulties along the way, the positives far exceed the challenges we have faced. We couldn't imagine our lives without fostering and would definitely recommend it to anyone thinking about it."
In Lincolnshire more foster carers are needed to look after some of the county's most vulnerable children.
Each application to foster is considered on an individual basis and you can be a foster carer regardless of your marital status, sexuality, employment status, ethnicity or religion. However, you do need to have a spare bedroom for a child or young person to use.
In terms of practicalities, there is a fostering allowance, as well as good support and training for those who provide a home for a child in need.
If you feel that you could offer a long-term home to a child or sibling group, apply to foster today at www.lincolnshire.gov.uk/fostering or call our friendly team on 01522 554114.