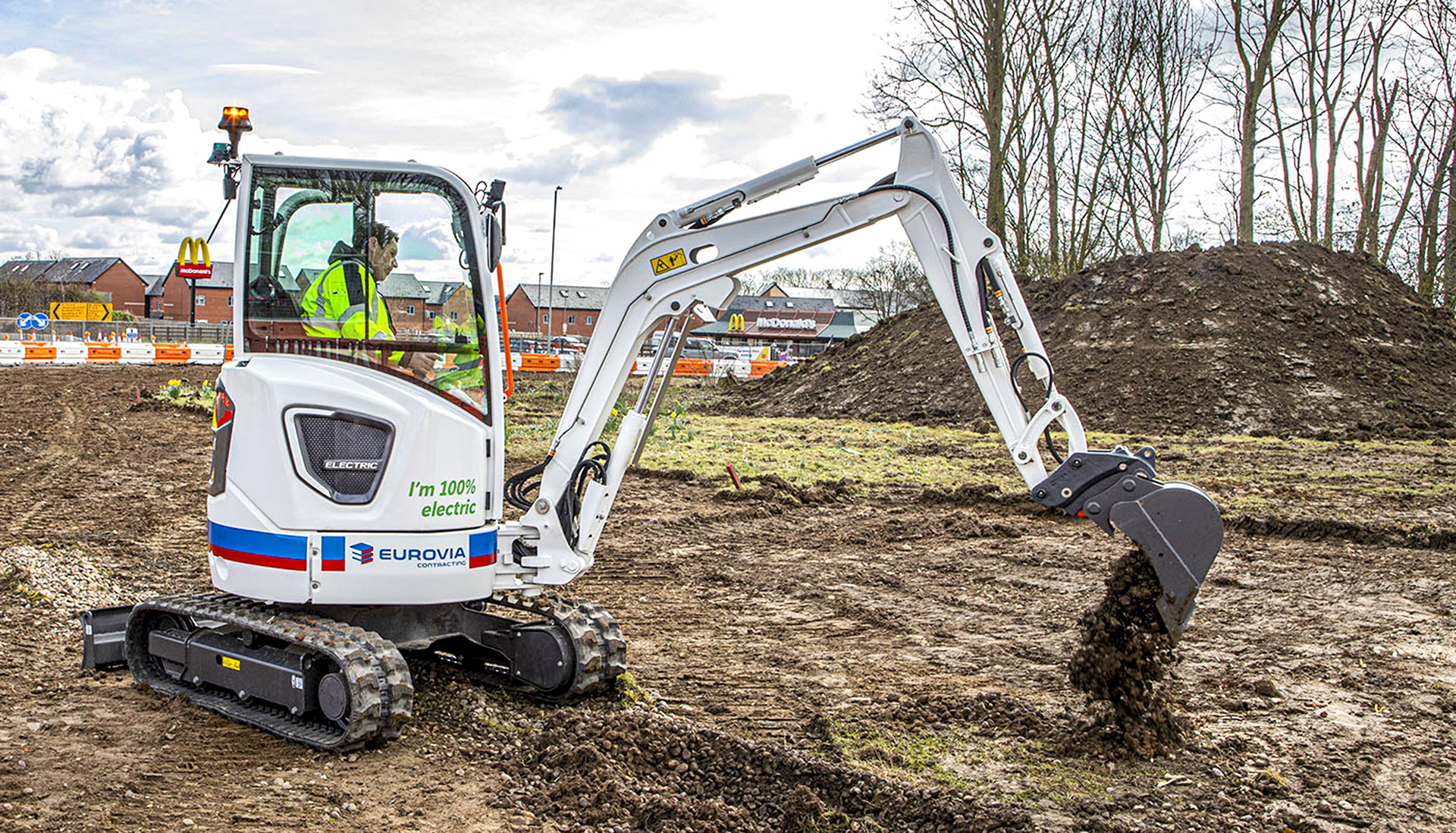 Eurovia Contracting, the company carrying out improvements to Holdingham Roundabout near Sleaford, is now using the UK's first 100% electric-powered Volvo ECR25 Excavator on-site.
The zero-emissions, battery-powered excavator will reduce carbon emissions on the Holdingham Roundabout scheme and any future projects where Eurovia uses the excavator.
Cllr Richard Davies, executive member for highways, said: "We're thrilled for our Holdingham Roundabout project to be the first project to use the UK's first battery-powered excavator.
"Eurovia has been using the new kit since March, and it's been just as efficient and powerful as its diesel-powered counterparts.
"Hopefully, more contractors start making use of battery or electric powered equipment.
"This will not only help us meet Lincolnshire's goal of reducing carbon emissions by 20% by 2023, but it would also bring the country closer to meeting Government's target for "net zero carbon" by 2050."
Matt Stubbings, divisional manager of Eurovia Contracting, said: "Eurovia is on target to achieve a 40% reduction in carbon emissions by 2030, which is very significant for a company that has a high degree of self-delivery. And the introduction of battery-powered machinery holds the key to achieving that goal.
"We're extremely excited to be at the cutting-edge of zero-emissions technology with Volvo and SMT. It's definitely a game changer, and we can't wait to add larger, more powerful zero-emissions kit to our fleet."
For more information about this and other major highways projects, visit www.lincolnshire.gov.uk/majorprojects.