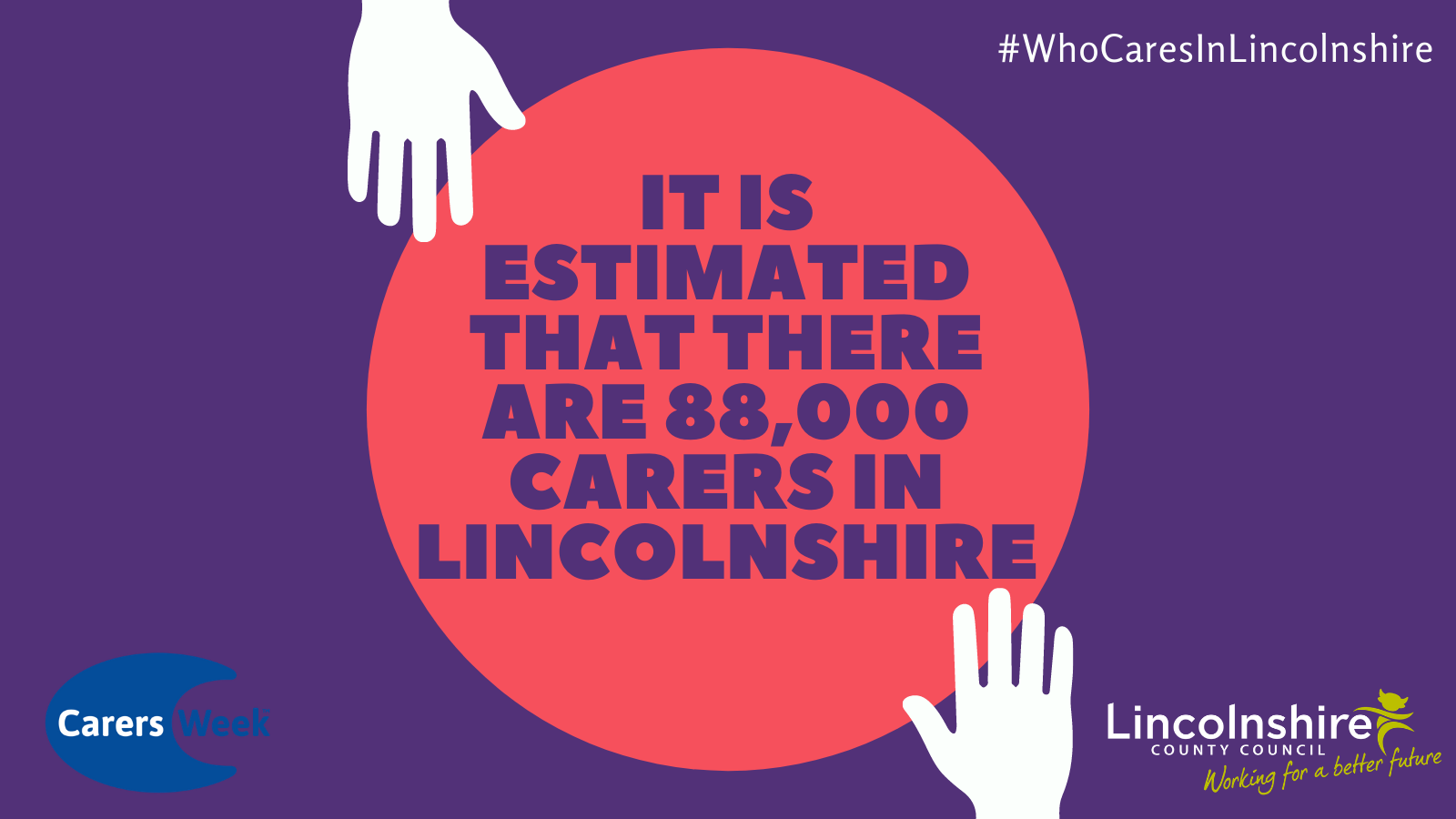 Lincolnshire County Council is joining forces with Carers First and other partners to support and recognise the efforts of carers during Carers Week, 7-14 June.
Carers Week is an annual awareness campaign that celebrates and recognises the vital contribution of the UK's unpaid carers – who may be young or older carers, supporting family members and friends who are older, have a disability, mental or physical illness or need extra help as they grow older.
Councillor Mrs Patricia Bradwell, Executive Councillor for Children's Services, said: "Caring can be both rewarding and satisfying, it can also teach people new skills and help them realise potential they might not have thought they had. But carers need the right support, especially if young carers are looking after family members or older carers are juggling working and caring. Over the next week Carers First will be inviting other organisations, like health and care services, schools, employers and businesses across the community to recognise the vital contribution made by unpaid carers."
Councillor Mrs Wendy Bowkett, Executive Councillor for Adult Care, said: "It's been a hugely difficult year for people who have looked after loved ones during the Covid-19 pandemic and many unpaid carers have played a vital role in supporting older, disabled and vulnerable family members and friends. Lockdown has made it even more difficult to get the breaks they would normally take. There is plenty of support out there for carers who might need extra help – we want to celebrate the contribution they make to families and friends as well as recognise the challenges they have to face."
Local charity Carers First, which is commissioned to deliver the Carer Support Service on behalf of Lincolnshire County Council, hopes to reach more carers than ever to help them live their lives to the fullest. As well as raising awareness of caring, the charity is hosting a number of events for carers during the week including Information sessions, Walk and talk, taster sessions for Karate, yoga and mindfulness. Find out more about activities in Lincolnshire.
It is estimated that there are 88,000 carers in Lincolnshire.
Carers First encourages carers in Lincolnshire in need of support to visit the Carers First website or call the Lincolnshire Carers Service on 01522 782224.
For further information call 0300 303 1555 or visit Carersfirst.org.uk.
COVID-19 vaccinations
GPs in Lincolnshire are encouraging local carers to look after themselves as well as the people they care for.
As part of the Covid-19 vaccination programme, the vaccination programme is targeting unpaid adult carers who are the main carer of an elderly or disabled person or child who is at increased risk of COVID-19 mortality and therefore clinically vulnerable.
If you are an adult carer, you can either:
wait to be contacted by your GP or local vaccination service to invite you to attend an appointment at your local vaccination centre
make an appointment at either of our mass vaccination centres (at Boston's PRSA, or Lincolnshire Showground), by visiting www.nhs.uk/covid-vaccination , or calling 119 free of charge, anytime between 7am and 11pm seven days a week.
To ensure you are eligible to attend as part of this group, you must also be eligible for carers allowance, or registered as a carer with your GP, the County Council or the Lincolnshire Carers' Service. If you are not yet, it is simple to register using our dedicated service Please complete this form at the Lincolnshire Carers' Service or call 01522 782031.