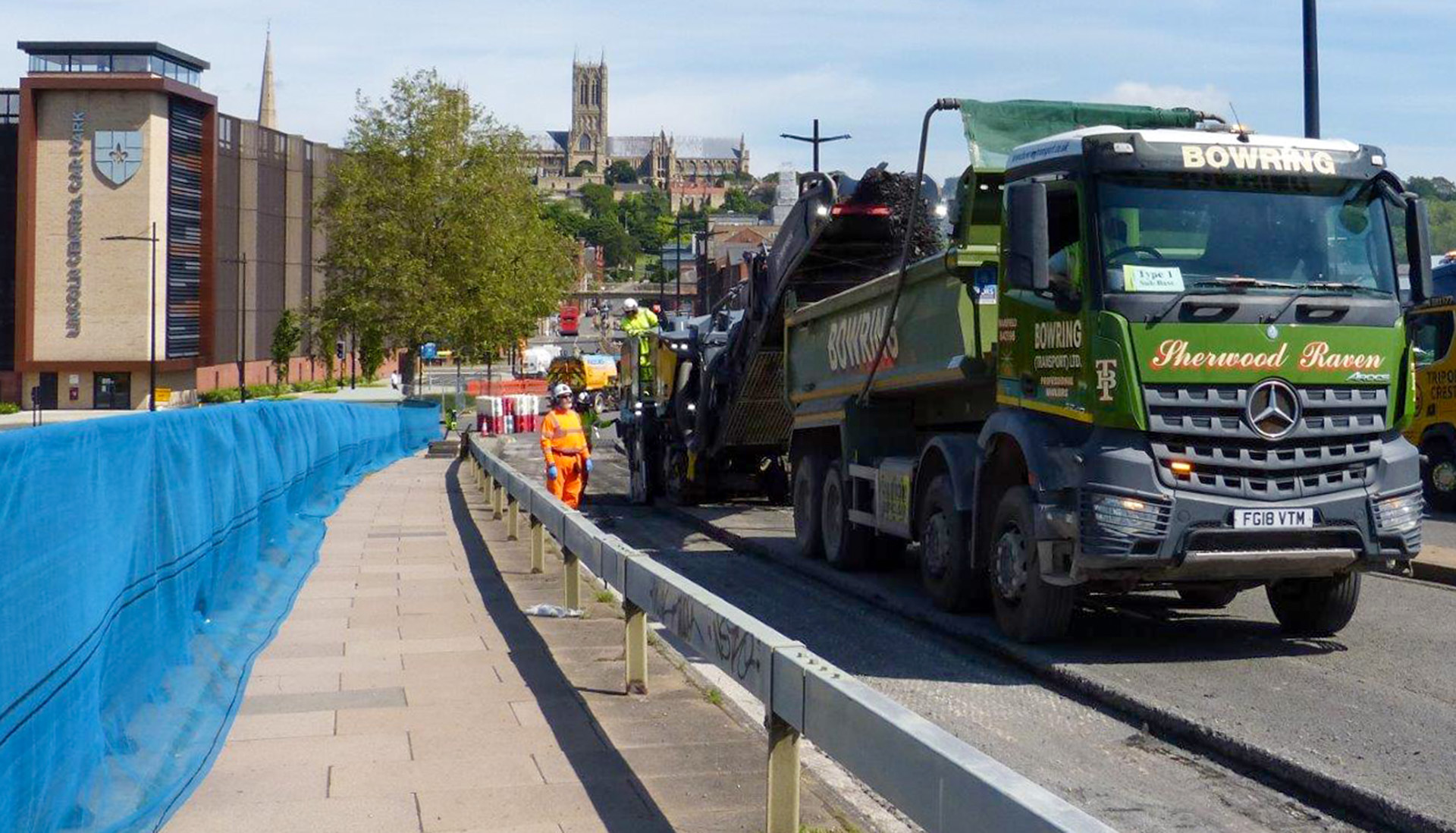 Find out what we've achieved this week since work started on Monday 7 June on Lincoln's Pelham Bridge.
Late on Sunday night (6 June), the diversion route was set up and the road was closed in the early hours of Monday morning, ready for work to start.
The first thing we did was set up the site compound, and put hoarding, temporary screens and a debris mesh along the bridge to stop rubble flying over onto the roads and tracks below.
We removed the existing road surface, which finished ahead of scheduled taking only two days.
We disconnected and removed all the streetlighting columns in the central reservation. Four were found to be badly damaged and will need to be replaced. Most of them can be reused and have been set aside to be cleaned and repainted.
We started removing the existing safety barrier beams and posts, and excavating the middle of the carriageway where the streetlights stood.
We also started to remove the paving slabs, and scrape the old waterproofing off the bridge deck.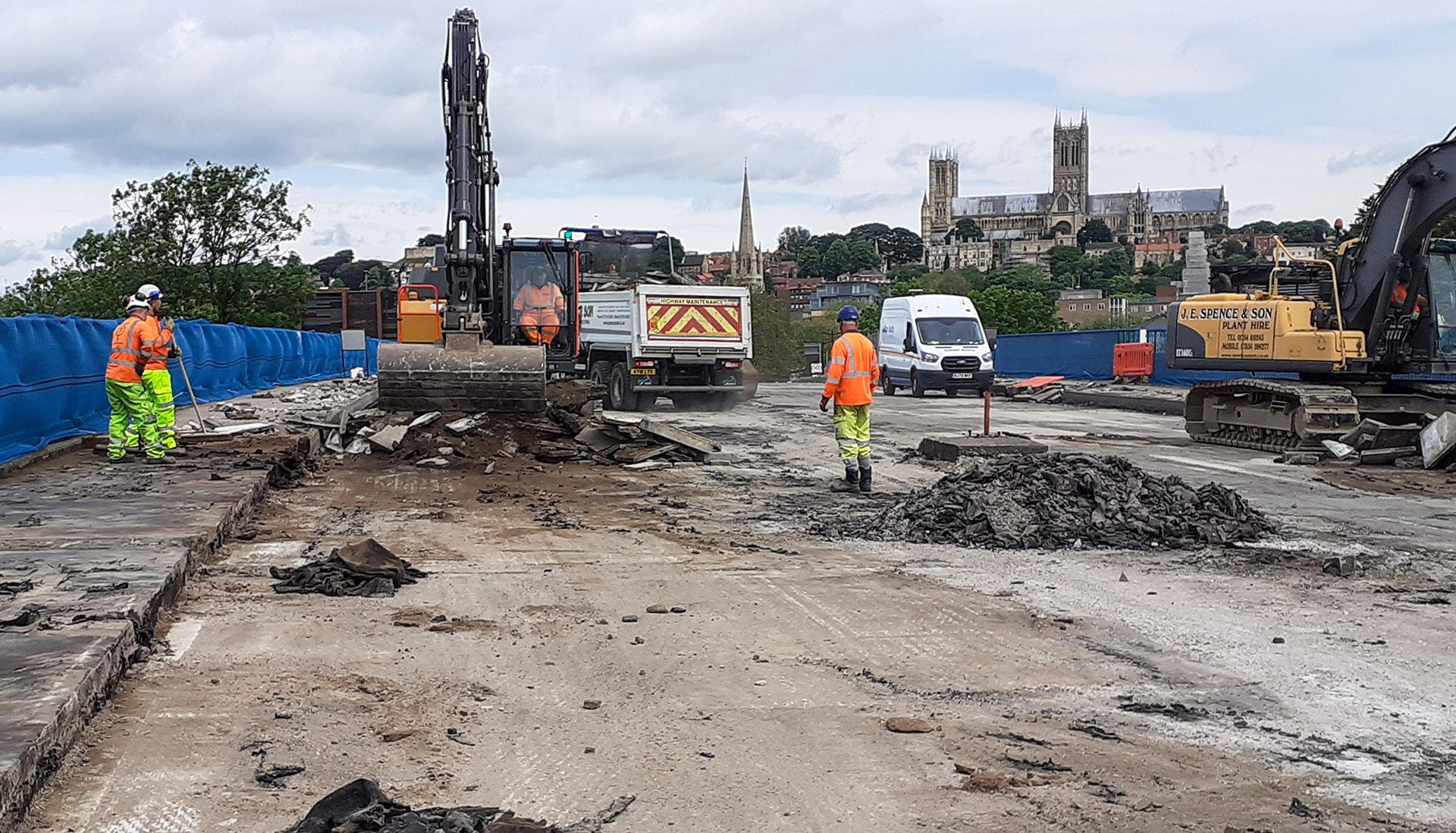 Next week there will be a lot of work continuing from this week to strip-back and clean down the existing surface before we can start repairs and maintenance works. We're going to:
cut out the old safety barrier studs which held the barriers in place
continue removing the pavement slabs
continue to scrape the old waterproofing off the deck
continue to excavate the centre of the carriageway
start jetting out the drainage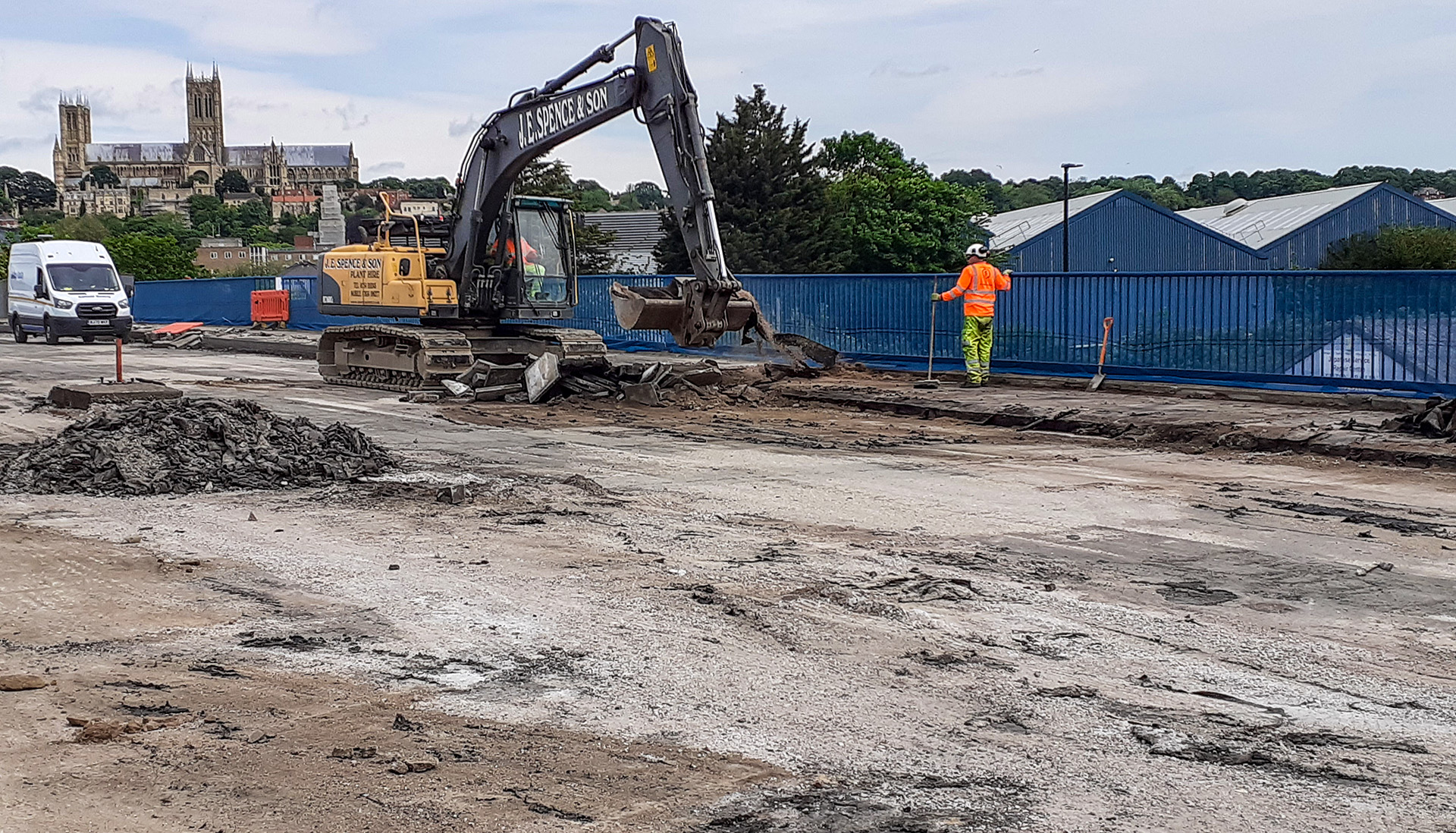 Richard Waters, structures engineer at Lincolnshire County Council, said:
"Thanks to residents for bearing with us whilst we do these essential repairs on Pelham Bridge. We're doing the work now because traffic is lightest over the bridge during the summer, and the new bypass has helped take some of the traffic out of the centre.
"The maintenance work we're doing now will prevent serious damage to the bridge, and help us avoid a more extensive and disruptive repair project in the future.
"I know this will still cause some disruption in Lincoln, especially during busy times. We are of course monitoring the traffic situation across the city closely.
"We're still advising drivers – even if they wouldn't usually use Pelham Bridge – to use the bypass and travel at less busy times where possible, to help ease congestion in the centre."
Find out more about the Pelham Bridge planned works.