Works to repair Pelham Bridge in Lincoln started on 7 June; this week, we began installing the new waterproofing on the stripped-back bridge deck.
The waterproofing has been taking place on the northbound lane. This is essentially a bright blue liquid plastic which is sprayed onto the deck to act as a barrier from water to prevent any damage to the steel or concrete.
After the waterproofing is applied, the operatives conduct a spark test, which uses electricity to detect minute pinholes in the waterproofing so that they can re-spray any areas if they need to.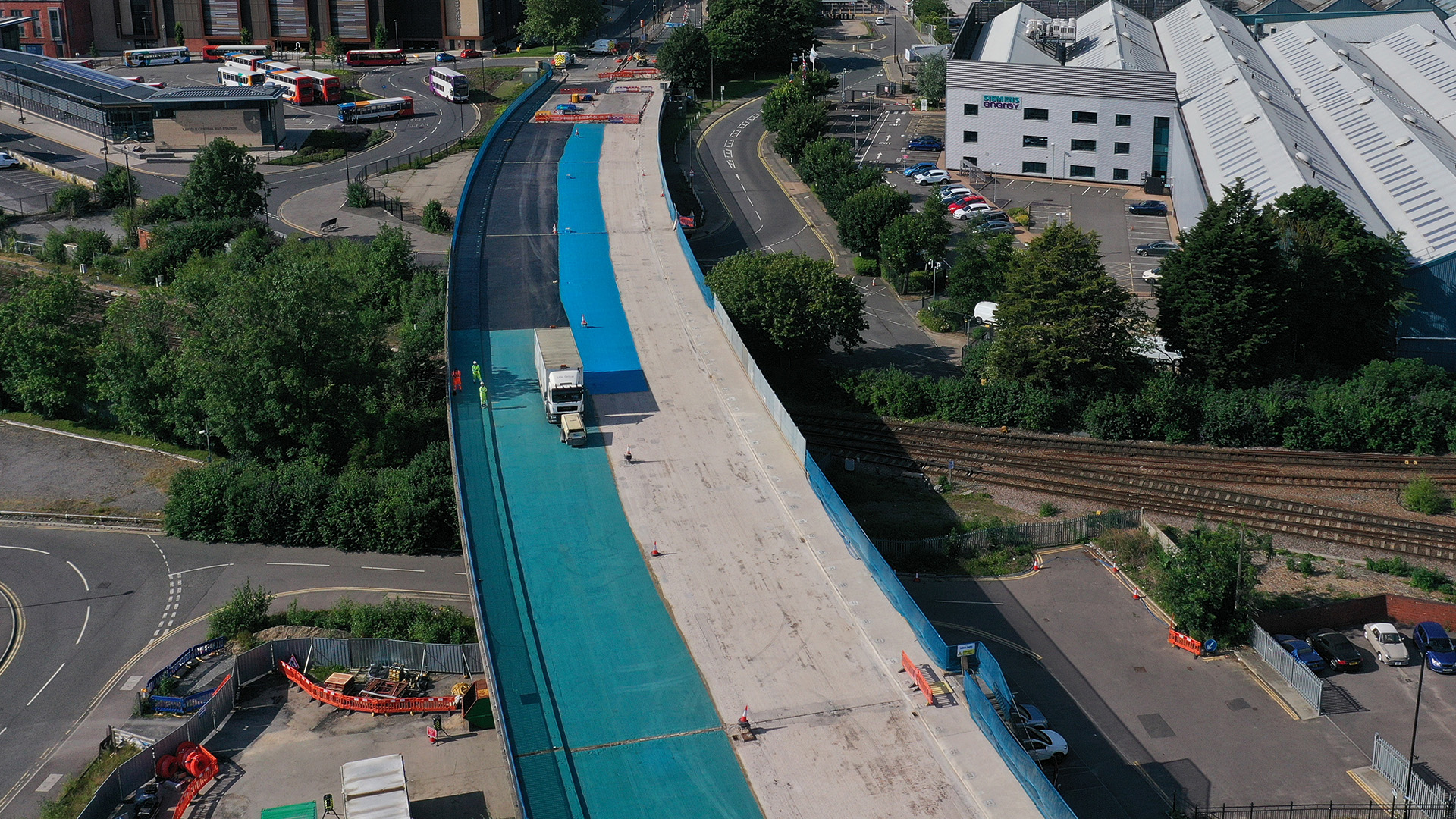 The waterproofers have started to paint a black tack coat onto the waterproofing. This helps the surfacing to bond to the waterproofing.
The excavations behind the bridge abutments, which were dug out to allow the waterproofers to spray the ends of the deck are now being filled back in.
In other areas of the bridge, we've continued cleaning the deck to make sure it's in the best possible condition for when the new waterproofing to start.
Next week the surfacing contractor will arrive to start laying a thin protective layer of surfacing over the waterproofing so it does not get damaged before the full surfacing is laid.
The kerbs will be also be laid into position next week. There are approximately 1,600 new ones to place.