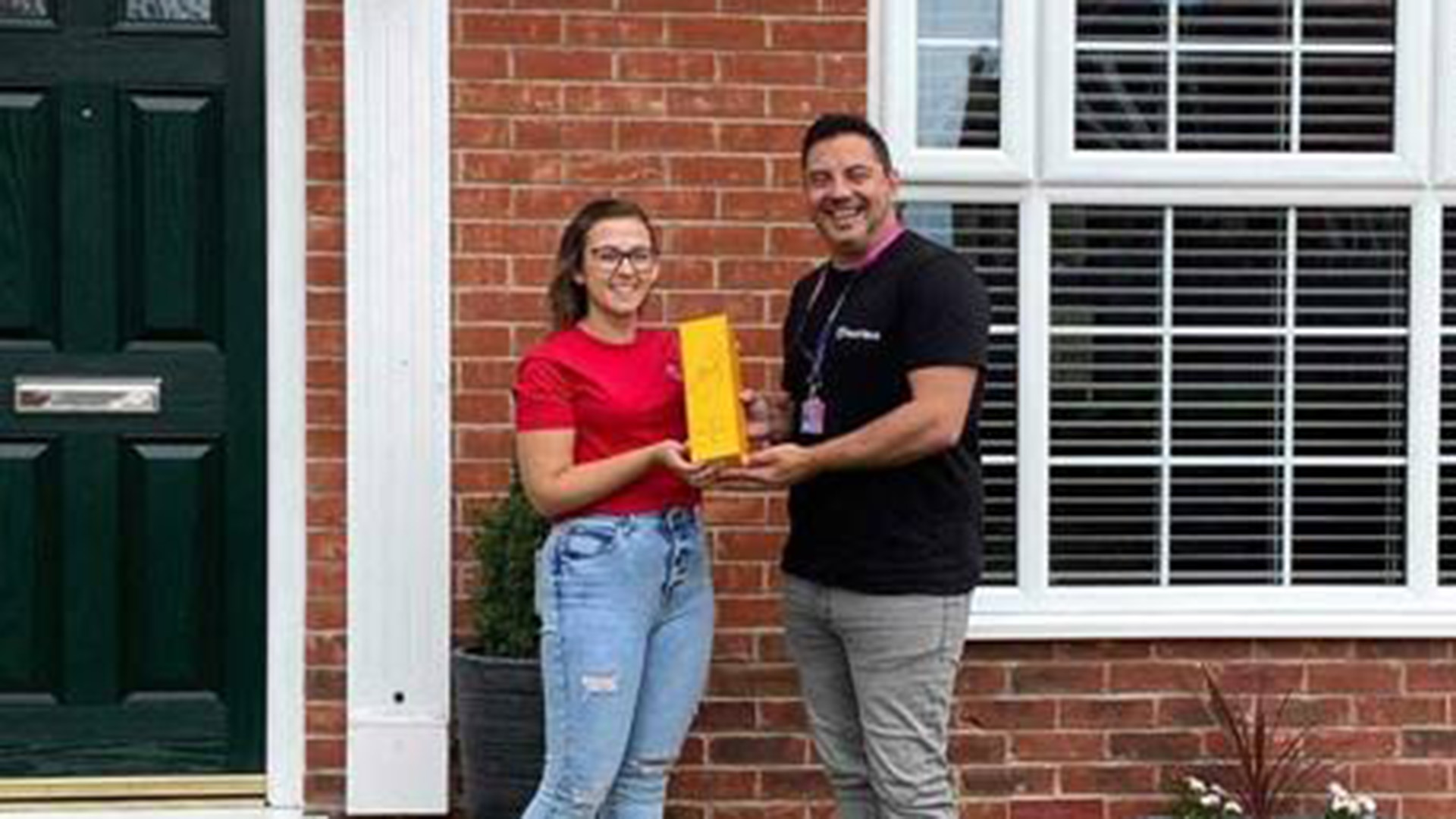 Netomnia – the fastest-growing gigabit, fibre to the premises network provider in the UK – is investing £7.5m to bring a full-fibre broadband network to Boston.
Most of the country currently relies on existing legacy copper infrastructure for internet connectivity. Ofcom has announced that service over this network will stop in coming years.
The new network uses fibre-optic cables to deliver broadband services from the exchange all the way to homes and businesses.
Leanne Oliver is a graphic designer, and in order to work from home in Boston she needs fast reliable broadband that not only allows her to download big files, but ensures she can send them quickly too.
Leanne and her partner knew they had to have a reliable, fast broadband connection; they both work from home and Leanne's job as a graphic designer means she pushes her broadband to the limit.
Leanne said: "All my work and the software I need to produce it are stored elsewhere, so I need uninterrupted access to the internet at high speed.
"We could only get 13Mbps with TalkTalk so I was hanging about for much of the day, waiting for files to download or upload.
"With Sky we got slightly better speeds but my broadband kept dropping out. Zoom calls with family were also a nightmare, when it did work, they kept telling us we sounded like robots!"
Netomnia is also a wholesaler to internet service providers (ISPs), like YouFibre, which provides broadband services to homes and businesses.
Through the new fibre network, it offers people in Boston speeds around six times faster than the UK average of 80.2 Mbps, and more than twice the average of 233 Mbps in Boston's namesake in Massachusetts, USA.
Leanne continued: "I'm now getting nearly 1000 Mbps so those issues are a thing of the past. Instead of working from London I can continue working and living in my home town, Boston.
"It's great for Boston that people like me can do this and spend our money here. My partner loves it too, he's a gamer and needs brilliant broadband to enjoy his hobby. We're both ecstatic about full-fibre!"
Full fibre is vital to the development of local economies, enabling communities and businesses to continue to thrive and grow. This investment in Boston will meet bandwidth requirements of homes and businesses for centuries.
Boston will be leaps and broadband bounds ahead of so many other towns in the UK.
Gigabit broadband Boston will be able to attract businesses, grow jobs and ensure that properties are attractive to buyers because a vital asset such as easy and quick internet access, will be better in your town than most other places in the UK.
If you want to find out more about broadband services in Boston, or to register, visit www.netomnia.com where you will find Netomnia's broadband retail partners.