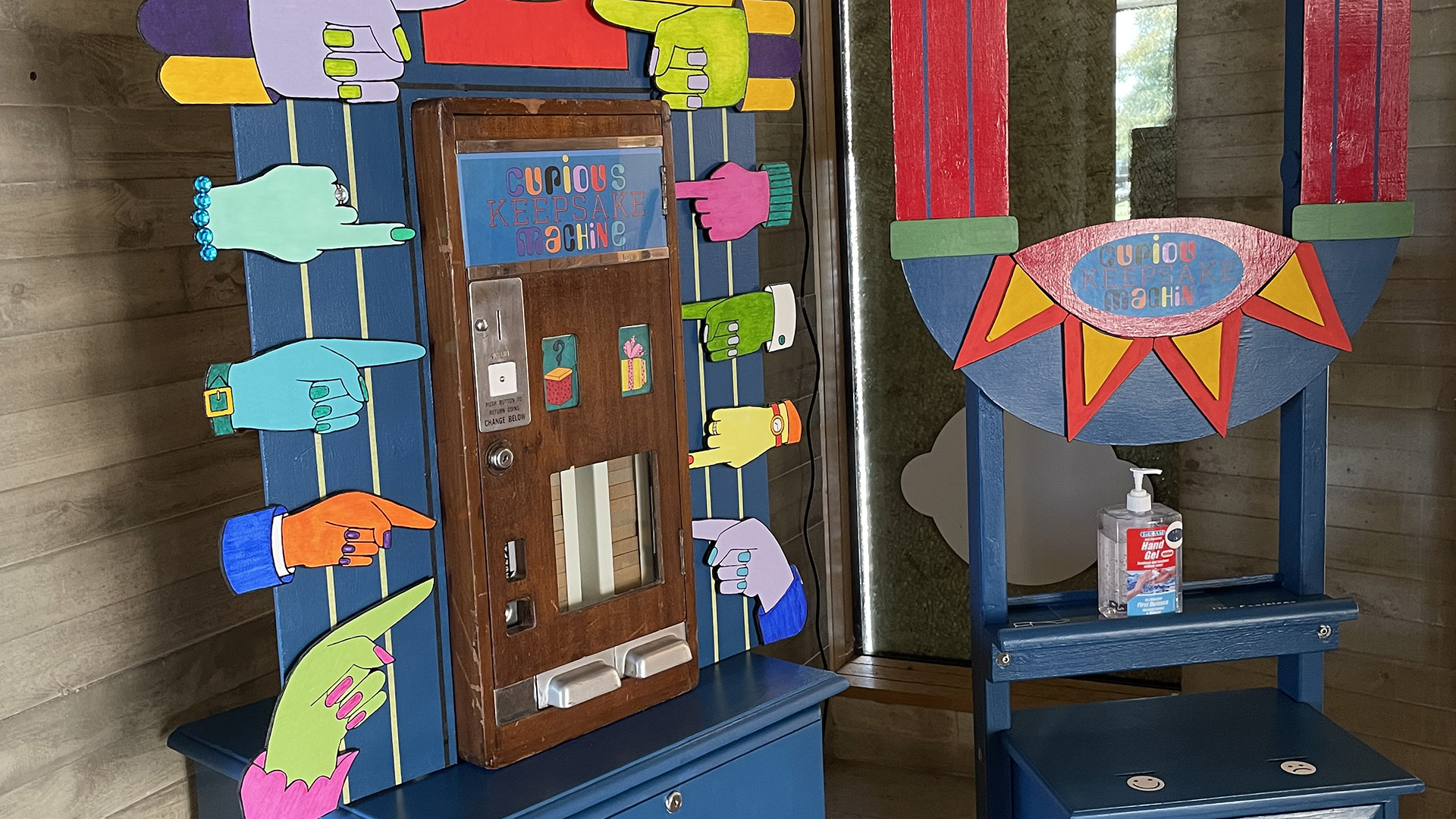 Visitors to the Collection Museum will be able to take home an original and limited edition piece of art for just £1 as Design-Nation Lincolnshire moves in with their Curious Keepsake Machine.
The Curious Keepsake Machine is a special vending machine that dispenses small handmade artworks to eight lucky visitors throughout the day.
Funded through an Arts Council England National Lottery Project Grant, the aim of this project is to bring artwork to new audiences and make it a fun experience.
Nicki Jarvis, one of the artists involved in the project explains: ''Each item will be a unique craft item, inspired by the idea of a precious talisman or keepsake that fits into your pocket."
Hayley Banks from Design-Nation, who is supporting the project, adds: "It's been wonderful to observe the development of the Curious Keepsake Machine project over the past year and I know how much time and energy the DN Lincolnshire group has invested in bringing their plans to fruition.
"Design-Nation launched cluster hubs to bring together members on a local level; for peer support and to explore opportunities for projects, training and collaboration.
"Although the craft disciplines and models of creative practice are many and varied within the Lincolnshire group, this project harnesses the skills and experience of DN's Lincolnshire members in an exciting and innovative fashion.
"The project is intriguing, fun and an excellent vehicle to raise the profile of the members involved and the exceptional work that they produce.
"I'm delighted that DN Lincolnshire is the first of our cluster hubs to be awarded a grant through Arts Council England to support their project and I can't wait to see the Curious Keepsake Machine at venues across the county very soon!"
Visitors have responded to the Curious Keepsake Machine with enthusiasm, leaving some wonderful comments including: 'Loved it!! Love the idea and the sentiment', 'We are delighted with it!', 'Gorgeous little keepsake' , 'Over the moon….'
The Collection Lincoln is open Thursday – Monday, 10 am – 4 pm (closed Tuesday & Wednesday).
Read more about the artists and the project here: www.dnlincs.com.