Three adult learners have been recognised for their commitment, hard work and determination over the last year.
The 5th annual Lincolnshire County Council 'Learner of the Year' awards were presented to Lama Amin, Kim Stopper, and Mark Rawlings on 10 November.
Lama, Kim and Mark were presented with certificates by Councillor Stephen Roe, executive support councillor for adult learning at the county council.
Councillor Patricia Bradwell, executive councillor for adult learning at the county council, commented on the achievements: "These learners are an inspiration in overcoming barriers and worthy winners.
"There's a huge range of adult learning courses on offer with both formal and informal learning to suit you.
"Our local training providers across the county offer enjoyable and accessible programmes, and are based around the jobs and needs of Lincolnshire employers – both now and in the future.
"Whether you want to go back to work after a break, try something new or progress your career – learning is for life!"
Mark was nominated by his tutor for the IT course he undertook during lockdown, using Zoom classes, and also the employability course he completed subsequently that enabled him to start a new job.
Although remote courses presented a challenge, Mark managed to attend regularly and completed his learning with some further one to one support.
Lama was nominated by her tutor for completing the Intermediate ESOL course at Tower Road Academy in Boston.
Although Lama's English level was lower than most of the others on the course at the time, she participated fully and although this was a very tough challenge, she never gave up.
She also encouraged others to join the class, supporting her classmates and setting up a communication channels to keep everyone involved, even during Covid lockdowns and isolation periods.
Kim works for adult social care and was nominated for her determination and perseverance through her Functional Skills course in English, despite having dyslexia.
Kim overcame this to complete the course, and used her new confidence and skills to deliver a presentation on living with dyslexia to educate the other learners as well as dispelling myths.
Visit www.2aspire.org.uk for a full list of courses.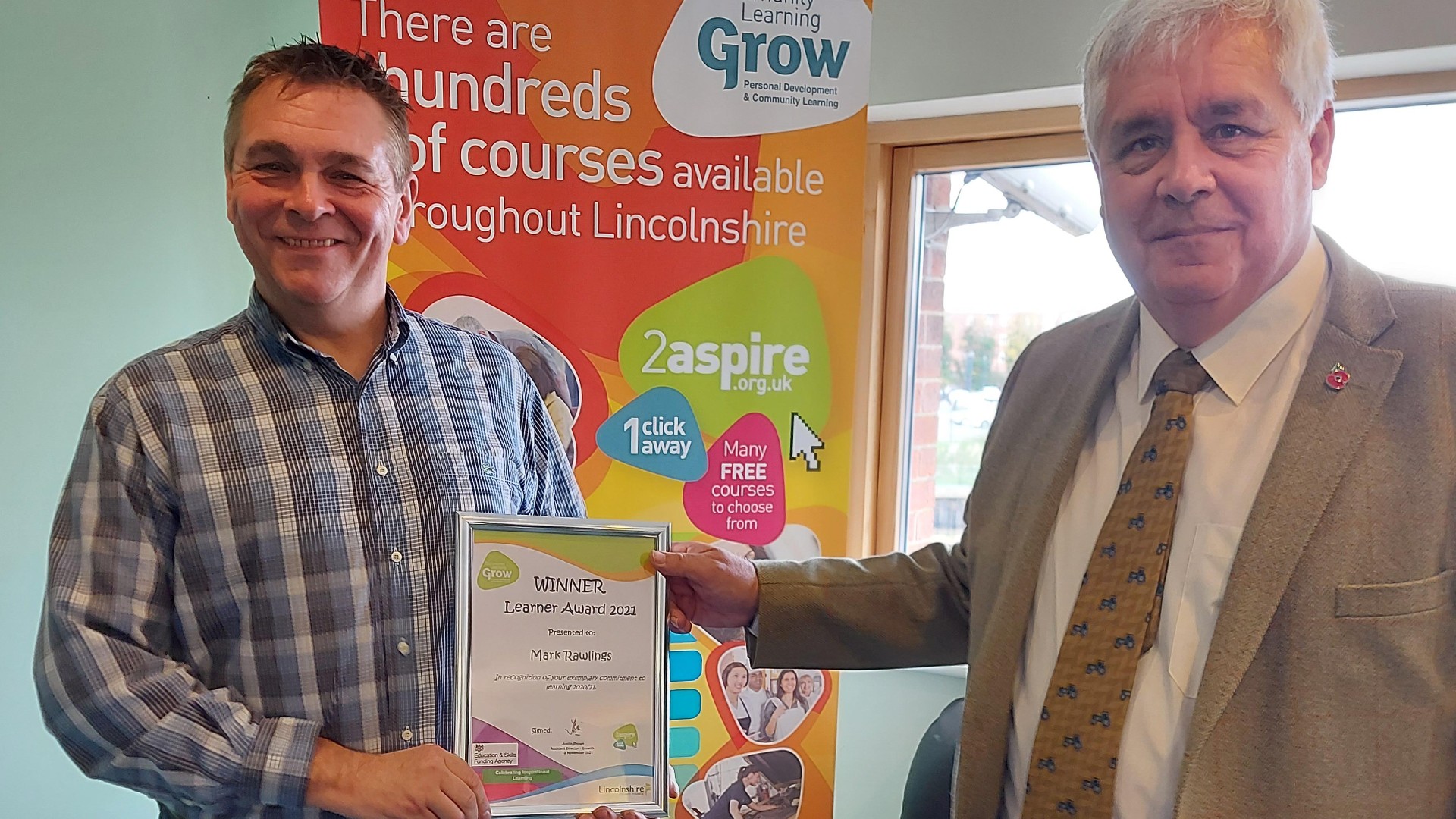 Mark Rawlings and Councillor Stephen Roe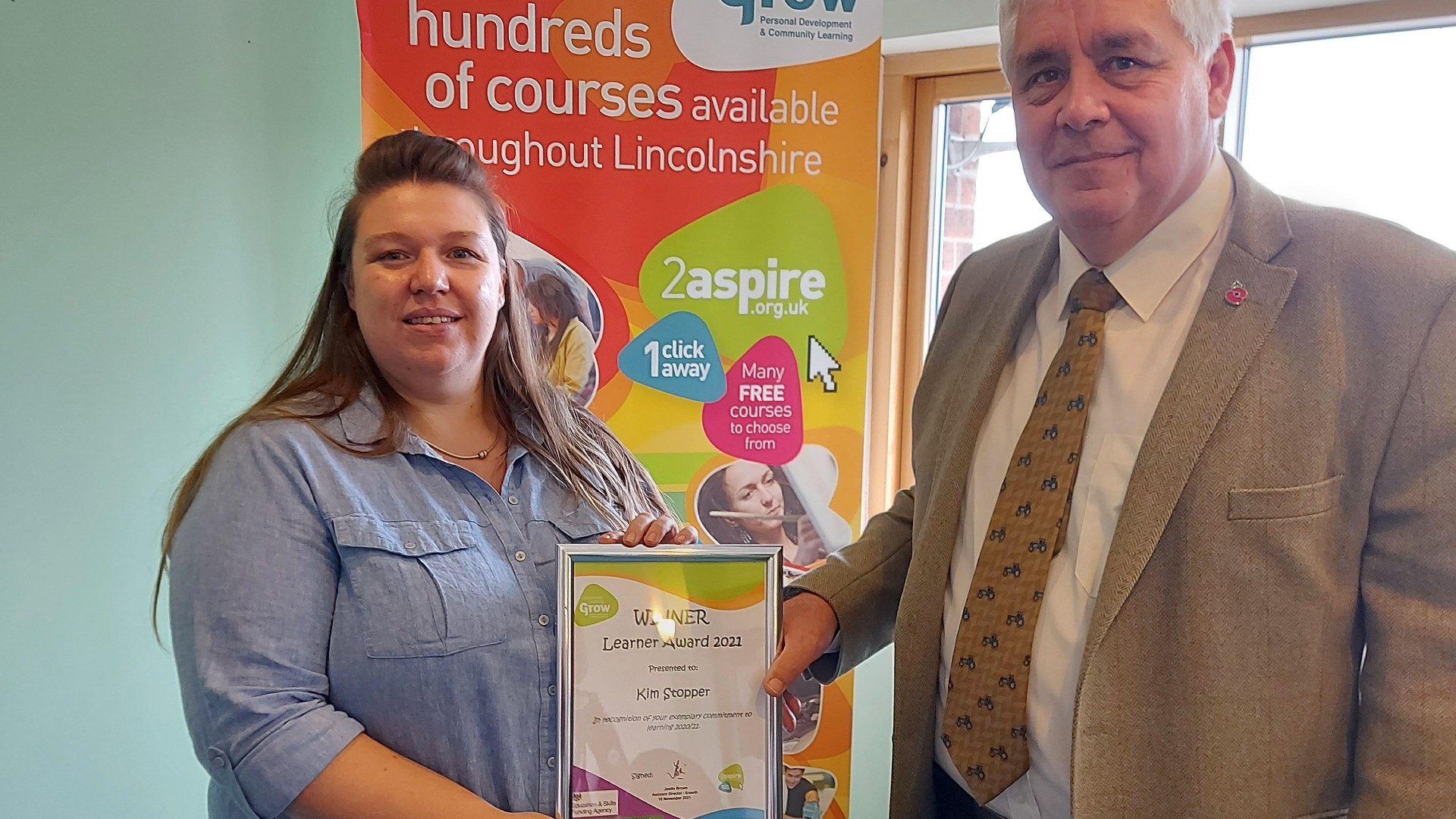 Kim Stopper and Councillor Stephen Roe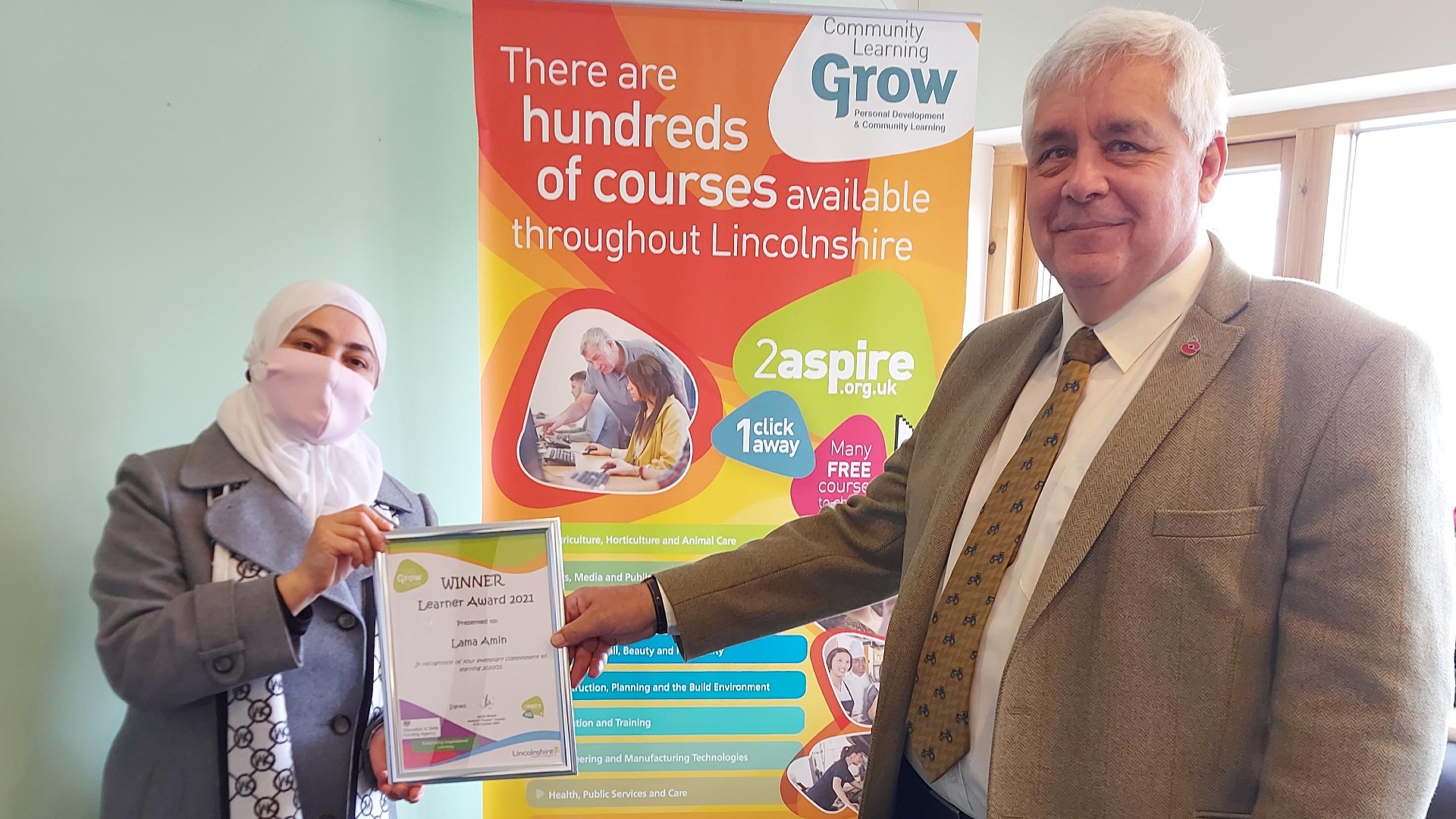 Lama Amin and Councillor Stephen Roe