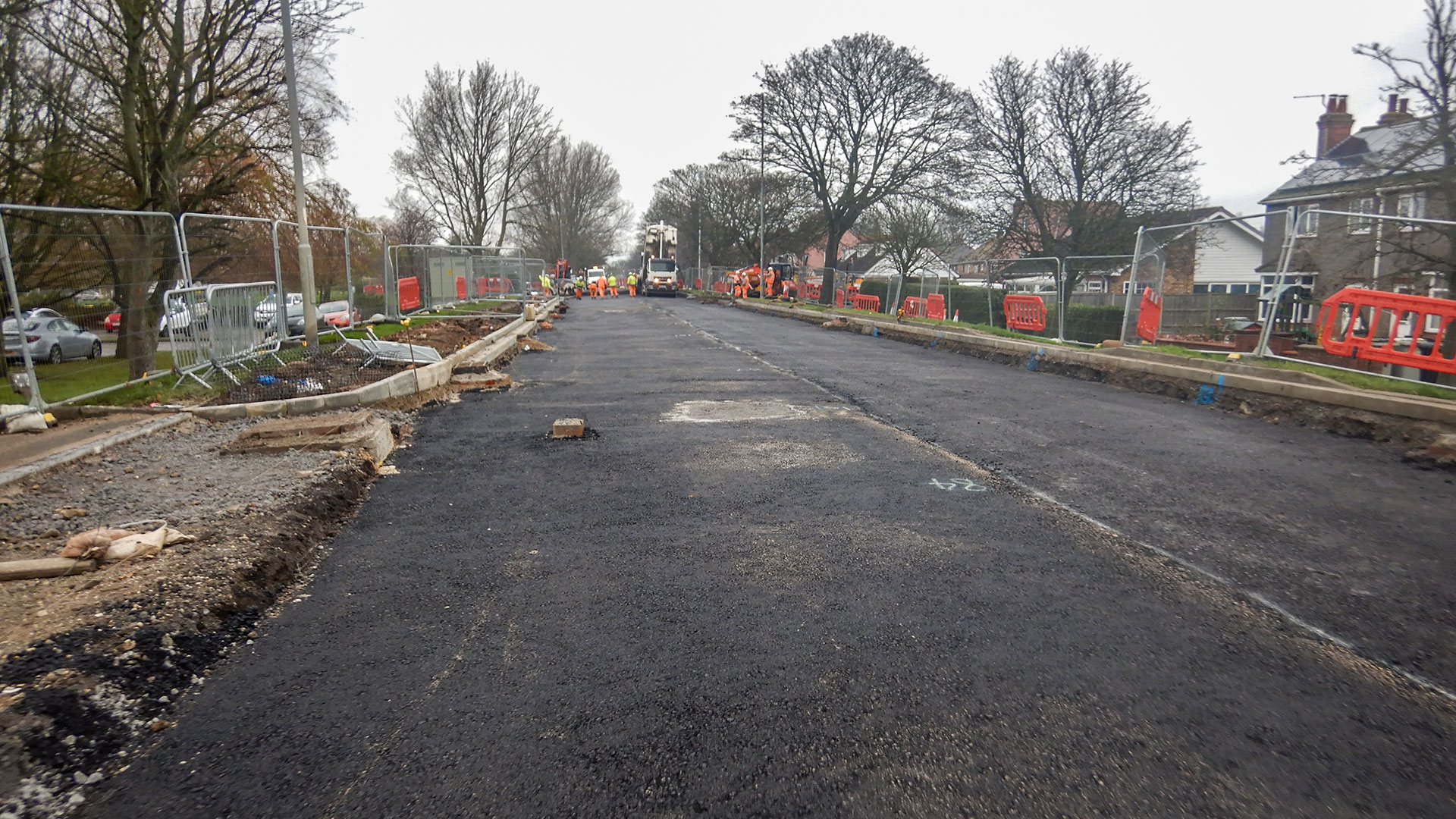 Work on final section now underway
What we achieved in January
Roman Bank – Phases 5 and 6
Excavated and disposed of 200 tonnes of old asphalt and other material within footpaths
Laid 60 tonnes of new asphalt on footpaths
Removed 140m of existing kerbs and edgings to replace with new
Cleaned out 230m of blocked drainage connections
Broke out and raised ironwork within the road to finished surface level
Installed new drainage channels
Replaced additional footpath tactile crossings and installed new bollards
What's happening in February
Roman Bank – Phases 5 and 6
Breakout and re-lay 230m of kerbs and footpath edgings
Excavate 100 tonnes of old asphalt and other material and replace with new asphalt
Replace footpath tactile crossings
Current/ongoing traffic restrictions and closures
Full road closure between the Muirfield Drive and Brancaster Drive junctions on Roman Bank

Diversion via the A52 / C541 / A158 at the Gunby dual carriageway, and vice versa.
Please note that pedestrian access will be maintained for residents and businesses, except when works are being carried directly outside a property (exact location will change as the scheme progresses). Those affected will be notified in advance and are encouraged to speak to the site team to discuss any accommodations that can be made.
Private and on-street parking within the immediate area of works will also be restricted