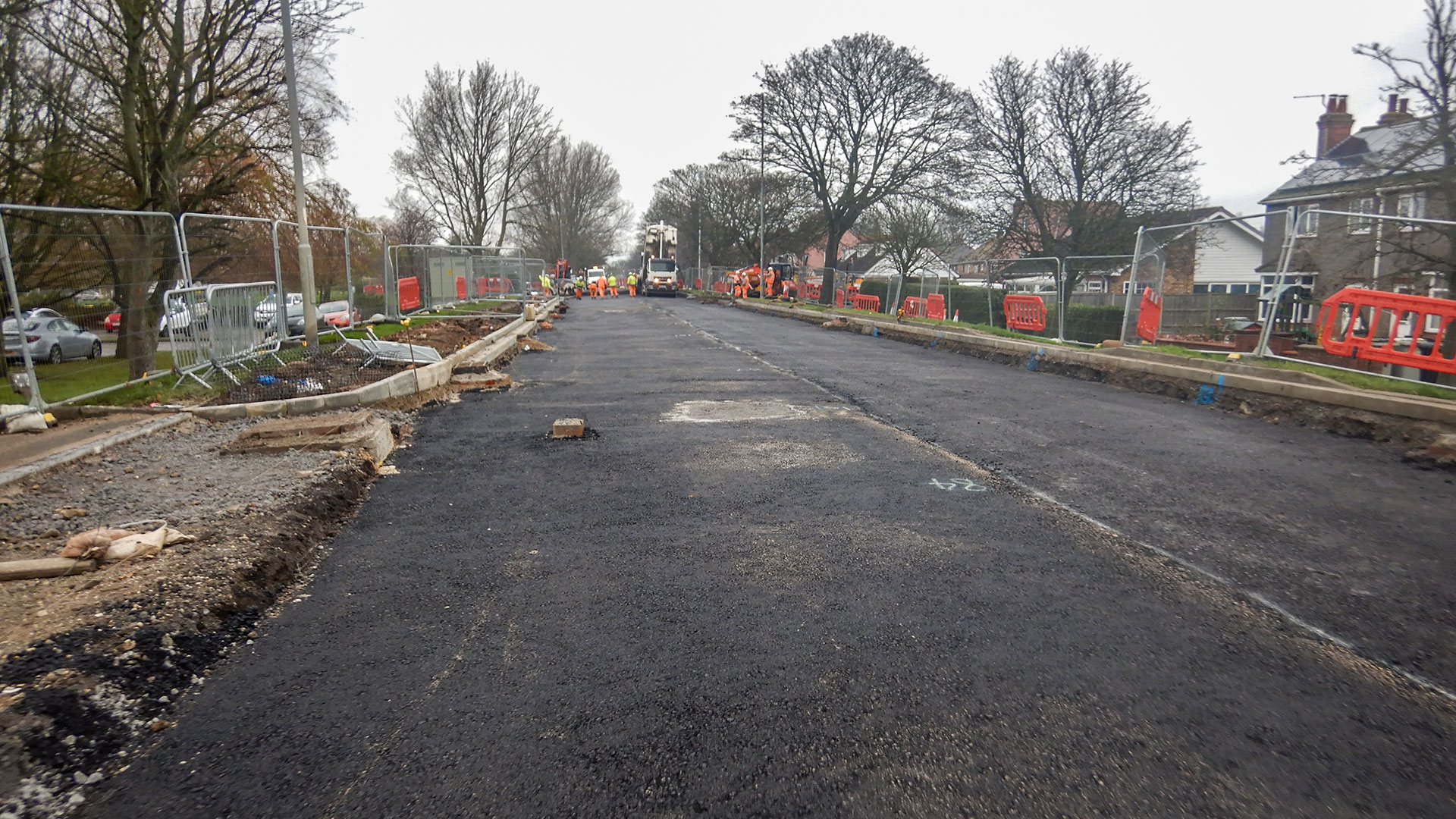 On-site works for the ongoing Roman Bank improvement scheme in Skegness will pause for up to four weeks.
---
Roman Bank to remain closed - 03/03/2022
Despite multiple attempts, the project site team has been unable to install temporary traffic signals between 182 Roman Bank and just north of the Brancaster junction. This is due to vehicles remaining parked on the road and obstructing the lane to be used as a through-route.
As a result, Roman Bank will remain closed until (and including when) work re-commences later in the month.
The official diversion route is via the A52 / C541 / A158 at the Gunby dual carriageway, and vice versa.
---
Roman Bank to re-open for up to a month - 25/02/2022
Roman Bank will temporarily re-open on Sunday 27 February until the second half of March. Temporary traffic signals will be in place along Roman Bank during this time.
Please note that Brancaster Drive will remain closed during this time. Residents can enter and exit via Hoylake Drive.
Karen Cassar, assistant director for highways, said: "The team at Roman Bank has been working very hard and efficiently over recent months – to the point where we're ready to start laying tarmac earlier than expected.
"However, our contractor has faced some unexpected supply issues and can't get hold of the high-quality surfacing materials we need at short notice.
"As a result, we've taken the decision to pause works and fully re-open Roman Bank until late March, which is when suppliers expect they can fill our order.
"This means residents, drivers and other road users will have full access to the road for up to a month ahead of us returning to complete the project before the end of spring."
For up-to-date information about this and other roadworks, visit www.lincolnshire.gov.uk/roadworks.