Round and Round House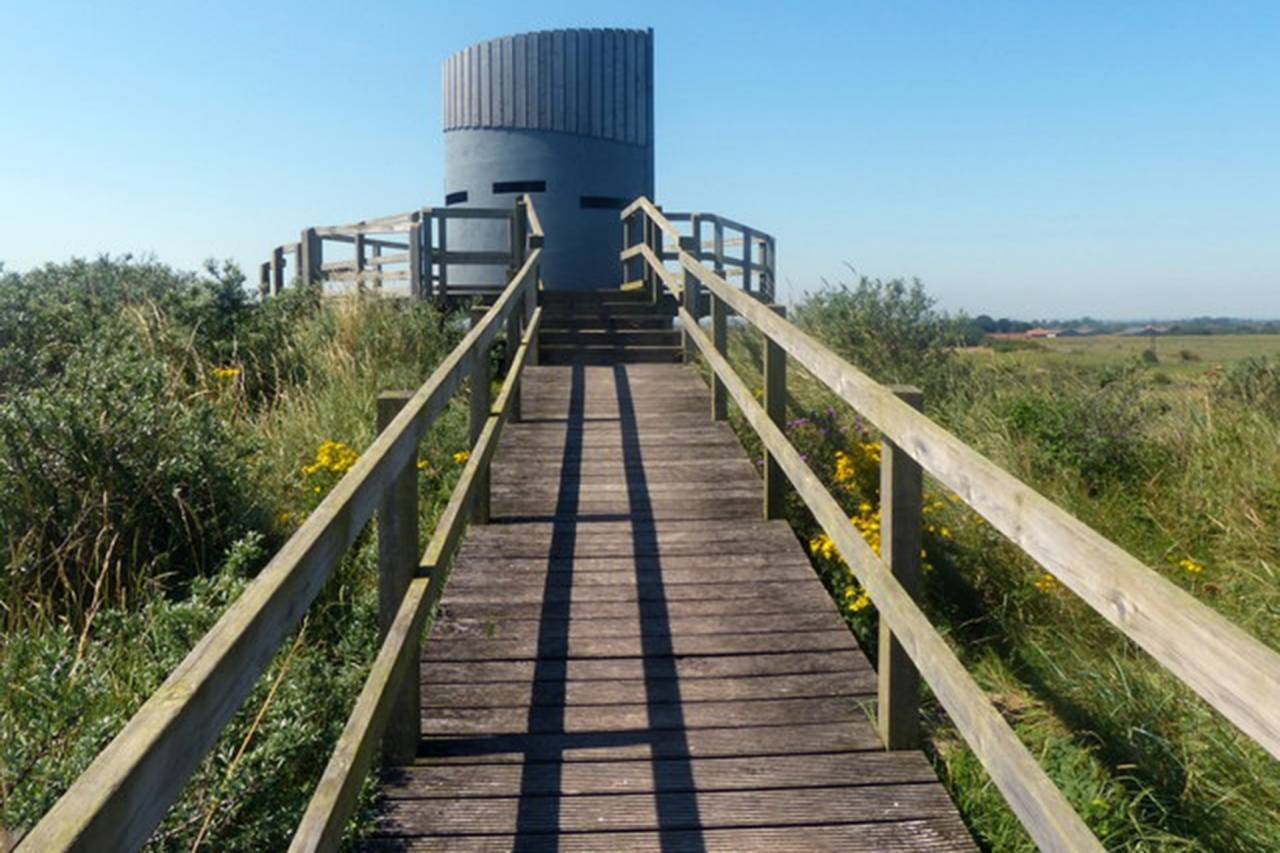 Selected from the international Bathing Beauties competitions as ideal for bird-watching.
Made from curved laminated plywood and will be open all year round.
Access is limited due to its unique location at the top of the dunes. Access is also available from the beach via a wooden boardwalk and steps.
Located 350m south of the entrance to the beach at Anderby Creek.