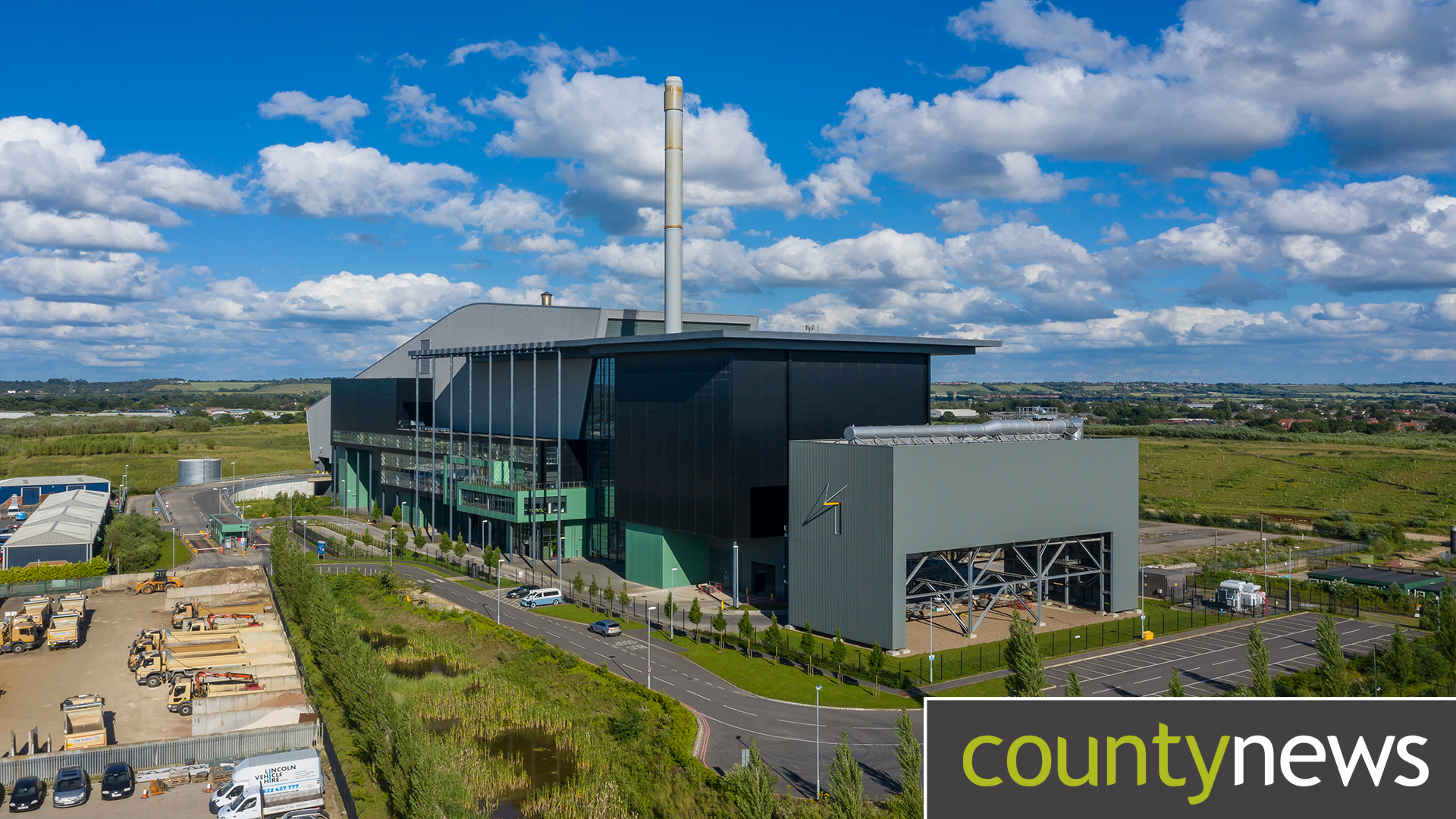 Latest news from three of Lincolnshire's ground-breaking environmental projects
One million and counting!
Lincolnshire's Energy from Waste plant reached a huge landmark in September when it processed its millionth tonne of waste.
The £125m facility, operated by FCC Environment, began processing the county's waste in 2013. Since then, it has surpassed expectations, turning waste into green energy – enough to power 29,000 homes.
It also produces around 215,000 tonnes of incinerator bottom ash used in road construction. John Coates, the council's head of waste, said: "This facility was the biggest capital investment we've ever made, and it's enabling us to do the right thing with our waste, environmentally and economically.
"We've reduced the waste we send to landfill by 92%, saving £91 per tonne in landfill tax. The waste has also been repurposed into electricity to power thousands of homes."
Mr Coates said the historic milestone went a long way to answering one of Lincolnshire residents' most common questions – is my rubbish going to landfill?
"We do everything in our power to avoid this happening. Last year, 96% of waste was recycled, recovered, reused or composted, with just 4% going to landfill. Reaching this million-tonne landmark is an incredible achievement," he added.
The plant hosts open days throughout the year, find out more at: htpps://lincolnshire.fccenvironment.co.uk
Reducing food waste
A Lincolnshire-based food waste trial to cut recycling contamination and overall waste has been hailed a roaring success.
South Kesteven became the first district council in the county to trial a weekly food waste collection service, funded by the county council. The scheme was launched in June last year, with more than 4,000 homes taking part.
In the first 12 months, more than 300 tonnes of food waste were processed. SKDC strategic director Gary Smith said: "We're delighted the trial was welcomed so warmly and would like to say a big thank-you to everyone taking part. The trial has now been extended for a further year and we're looking at improving collection methods."
The vast majority of residents in the area are participating, with others still supporting the trial. Survey results show that nearly half of respondents took part because it reduced the amount of waste in their black bin.
Nearly a third of respondents (28.6%) thought the food waste their household produced had gone down. As well as the practical advantages, collecting food waste has increased
overall recycling from 38.3% to 49.7%. After processing, the food waste is turned into soil conditioner and used to generate electricity.
To find out more, visit www.southkesteven.gov.uk

Cleaner, greener paper
More than 7,500 homes in Boston, South Holland and North Kesteven are taking part in a separate paper and cardboard collection trial.
The year-long scheme, run by the Lincolnshire Waste Partnership, started in September and aims to boost the quality and amount of paper recycled. Mr Coates said: "This gives us the opportunity to improve the quality of our recycling.
By having a separate bin/bag, we can collect dry paper and card, and avoid it being contaminated by other items in the recycling bins and bags, such as broken glass, liquid left in tins and food waste.
"These contaminants have been affecting the fibres of the paper, making it really difficult to recycle fully. This trial will allow us to do our best for the environment, as well as maintaining greater control of our costs and helping fund other vital services."
The collected paper is sent to a local paper mill and turned back into paper products. This reduces the amount of road miles and overall carbon footprint.
For more information, visit: www.lincolnshire.gov.uk/lwp