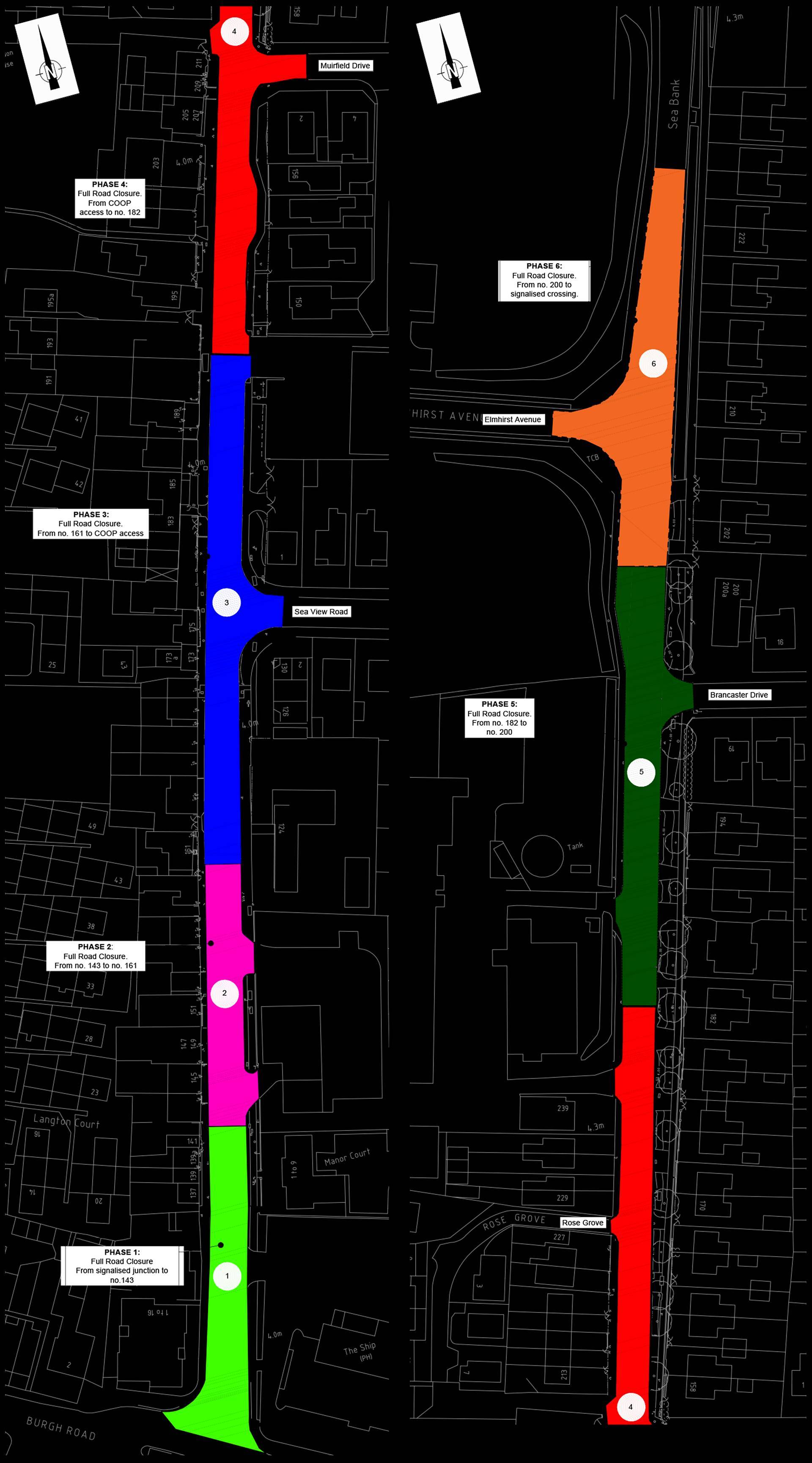 The Skegness Roman Bank Improvement scheme will see the full reconstruction of a 550-metre section of carriageway and footway between the Burgh Road/Castleton Boulevard junction to just past Elmhirst Avenue.
A full 24/7 road closure for cars, trucks and other motorised vehicles will be in place until spring 2021.
Pedestrian access will be maintained for residents and businesses, but there will be exceptions to this for when we are immediately outside a property. Those affected will be contacted by the contractor's public liaison officer in advance to give sufficient notice.
As part of the works, the following improvements will be made:
550m of carriageway excavated and replaced with 7,000 tonnes of new tarmac and other materials
New road lining
Half a mile of new drainage installed
Refurbish the pedestrian crossing near the junction of Roman Bank and Sea View Road
Footways on both sides of the carriageway will be rebuilt
Aims and Benefits
Keep the coast's road network up and running
Improve journeys in Skegness
Increase safety for all road users
Cost and Funding
The Skegness Roman Bank Highway Improvement project will cost £4.8m and will be co-funded by £3.6m from the Department for Transport's Challenge Fund and £1.2m from Lincolnshire County Council.
Timeline
July 2020: Executive approval
May 2021: Works pause and Roman Bank fully re-opens temporarily for the summer season
September 2021: Works re-commence
Spring 2022*: Project complete
*All future dates are projected and subject to change dependent on external factors.