Nettleton Nature Reserve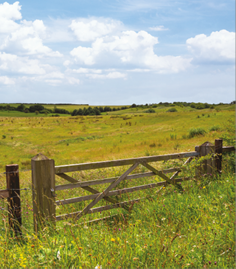 Previously a landfill site, Nettleton Nature Reserve is now a haven for wildlife. Following a circular path, visitors can wonder amidst a soundtrack of birds such as the skylark, white throat, warblers and the unmistakable laughing call of the green woodpecker while kestrels, buzzards and barn owls soar overhead. During the early spring and summer, carpets of beautiful wildflowers emerge across the reserve such as the pink common spotted orchid, yellow cowslip and bright purple knapweed. This superb grassland is conserved by sheep that graze once the flowers have set seed and the birds have finished nesting on site. Without the important presence of these animals, the area would slowly turn to woodland.
A small car park is available on site.
There are several carved wooden benches and picnic tables.
Paths offer a good surface for buggies and the less mobile during dry periods.
Dogs are welcome if they are kept under control.