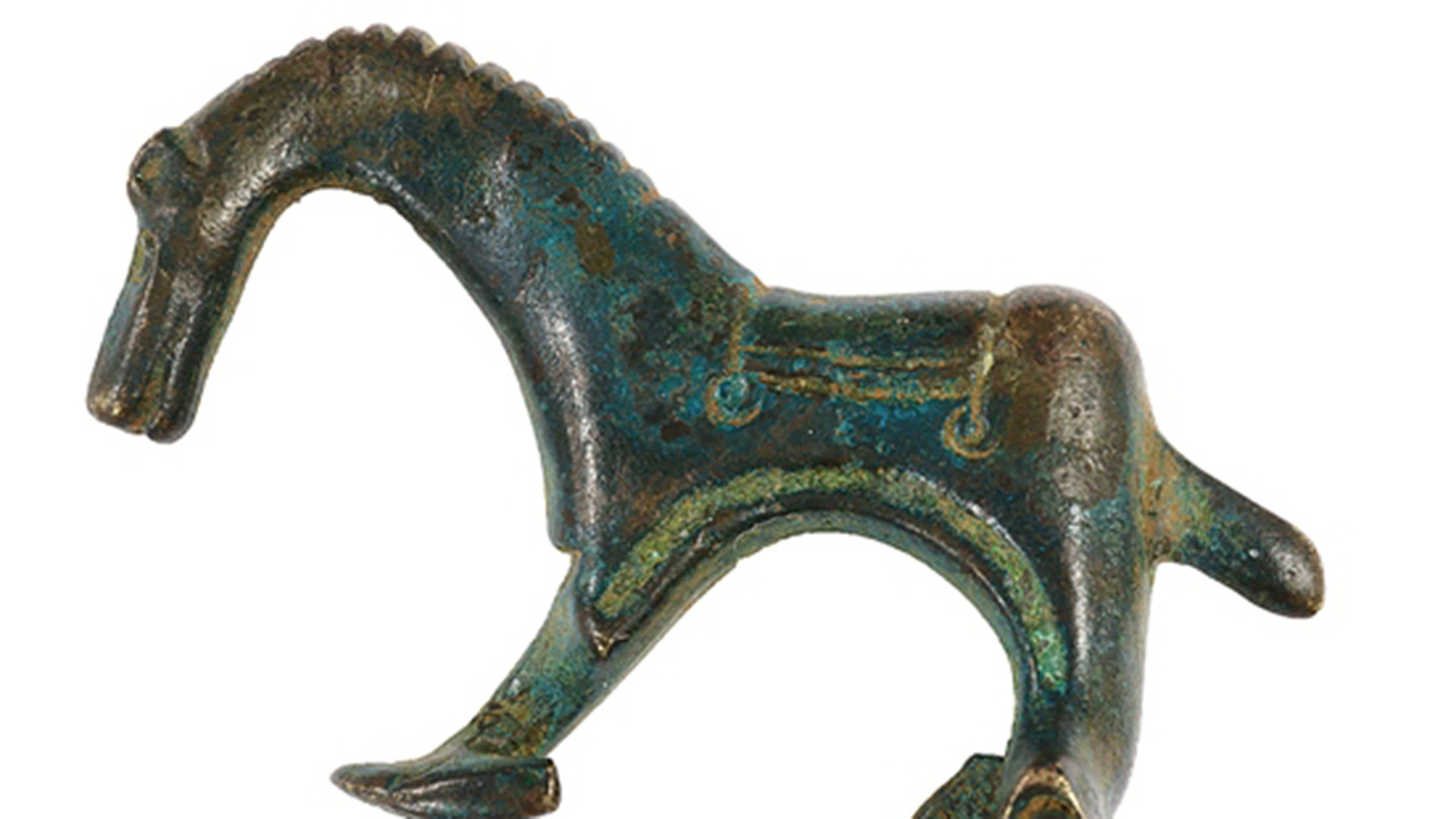 A very rare roman brooch dating back to the dawn of the Roman conquest has been found in a field near Sleaford by a metal detectorist.
The colourful Horse brooch was unearthed in a field near Leasingham by metal detector enthusiast Jason Price (48) from Grantham, and has, according to a local expert, rewritten the understandings around Roman brooches.
Veteran Jason found the brooch during a 'Detecting for Veterans' weekend. He said: "It was the last field of the weekend and it was heavily ploughed – so I didn't hold out much hope of finding anything. You can imagine my surprise when my detector started buzzing.
"About eight inches down I found something caked in mud. At first I thought it was a piece of litter, but as I cleaned it off, my jaw dropped open. There it was – a horse brooch. I was shaking. I've found things like coins before, but never anything like this. Absolutely amazing!"
Dr Lisa Brundle, the Finds Liaison Officer (FLO) at Lincolnshire County Council, said: "This brooch is an exciting and rare discovery. It depicts a fairly realistic horse with an outstanding level of detail and is in remarkable condition – it even has the pin still attached!
"The horse would have originally appeared gold-like and the recesses probably once contained bright red, blue or yellow enamel. It would have been a spectacular sight on someone's robe.
"This type of Roman horse brooch is incredibly rare in Britain – and is the second only to have been found in the UK. The only other one is in the British Museum and is decorated differently - with spots of enamel only. The Leasingham horse, however, is in a league of its own with its pin situated below the legs and the realistic depiction of a saddle."
The brooch will be on display at the Collection Museum in Lincoln later this year.
For more information on the latest finds in Lincolnshire follow us at @HistPlacesLincs on Twitter or Facebook at Lincolnshire Portable Antiquities Scheme.
Look up other interesting finds in your local area on the PAS website www.finds.org.uk